President Akufo-Addo says the University of Health and Allied Sciences (UHAS) is aggressively pursuing the realization of its agenda of becoming the nation's pre–eminent health learning and teaching institution which is dedicated to research and community service.
The President, who graced the grand durbar of the 10th anniversary ceremony of the university, noted that the evidence is in the great strides UHAS has chalked in health research and also being ranked amongst the top universities in the country.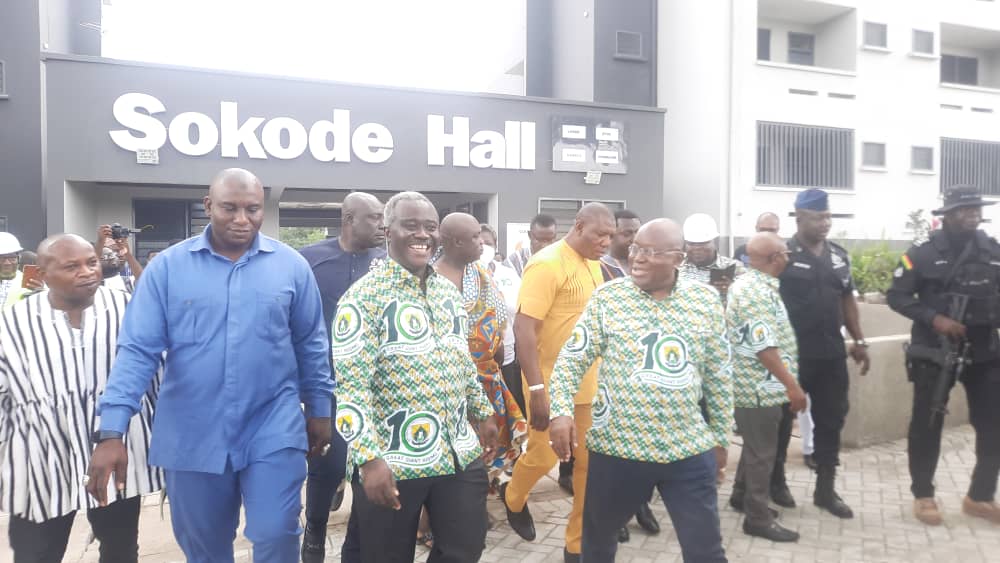 President Akufo-Addo also noted that UHAS being named as number one in the Times Higher Education (THE) Impact Rankings 2022 in the SDG3 category is a great achievement and needs to be commended.
On infrastructure, President Akufo-Addo said government recognizes that in spite of all the facilities present, the University still requires additional infrastructural projects in order to effectively deliver on its mandate.
"From a humble beginning, UHAS now boasts of a student population of 7,688 and spread across seven schools and this must be commended," President Akufo-Addo said.
He stated that as a demonstration of the government's commitment to the project, an amount of 6.2 million cedis has been set aside for the extension of electricity, water supply, and other services to enable the University function better.
The President also inspected ongoing work on the phase two of the  60 million dollars expansion project which started last year after he cut sod for its commencement.
He said he hopes to be back in March 2024 to commission the project which he believes would be completed within the stipulated time.