The Volta Region has joined the league of regions with Covid-19 cases, recording 9 positive cases as at April 12, 2020. 
All 9 persons who had tested positive for the coronavirus are not resident in the region. While 6 are foreigners, 3 are based in the Greater Accra Region. The 3 were identified through routine surveillance but without known contacts of anyone infected with the virus. 
A press release signed by the Volta Regional Minister, Dr Archibald Letsa, detailed that 6 out of the 9 persons infected with the virus were foreigners who had entered the country through an unapproved route on the Ghana-Togo border.
He further stated that the 6 who are in mandatory quarantine for the past 14 are yet to exhibit symptoms of Covid-19 infection. 
Dr Letsa indicated that a 48-year-old man who apparently escaped from the lockdown in Accra begun showing symptoms 12 days after his return. He is currently receiving treatment in an isolation centre in Ho. 
In the Hohoe Municipality, a 22-year-old pregnant woman who had returned from Ashaiman to deliver in Hohoe, developed symptoms two weeks after her arrival. According to the Minister, she and her baby are clinically stable in an isolation centre.
The ninth case involves a 32-year-old man who travelled to Hohoe from Tema prior to the lockdown. He is in a stable condition and had been isolated since he was suspected.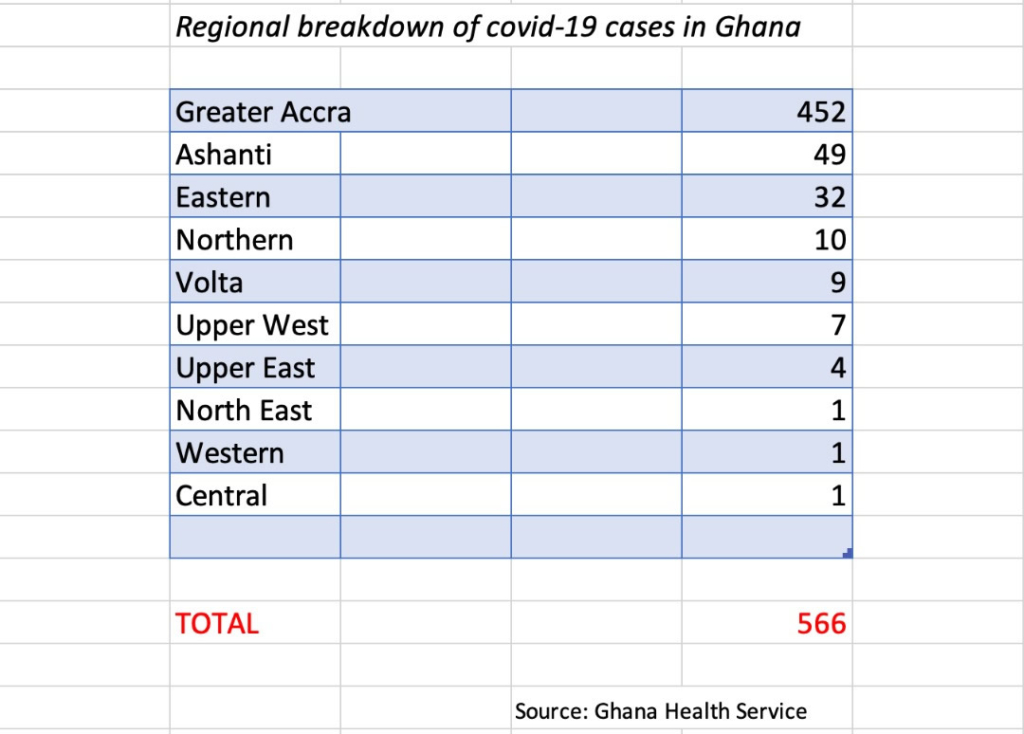 Dr Letsa stated that the Regional Health Directorate had begun contact tracing in the affected districts with support from the relevant institutions.
He, therefore, urged the public to remain calm and reiterated the urgent need to strictly adhere to the safety protocols spelt out by the government and the World Health Organization.
"For the sake of emphasis, I repeat that we are all to ensure that we wash our hands frequently with soap under running water before touching our mouth, eyes, and nose"
"In the absence of that, a hand sanitizer with a minimum alcohol content of 60% should be applied to the hands generously. Let us observe the appropriate social distancing in all that we do especially when in the market and when boarding vehicles", he stressed.
He also admonished residents who do not have any "pressing business to undertake" in town to stay home to prevent the spread of the novel coronavirus.