A woman whose child-rapist partner died in jail awaiting sentence has been jailed for child cruelty.
Cheryl Pickles and Andrew Hadwin, from Bowburn, Durham, were "sadistic" and regularly abused their victims, Teesside Crown Court heard.
Hadwin, 39, who was found guilty of raping a child and neglect, died at HMP Durham in February.
Pickles was jailed for 15 years after being found guilty of child cruelty by jurors in January.
Prosecutor Anne Richardson said both Pickles and Hadwin were "sadistic" and carried out "prolonged and serious acts of neglect" which showed a "complete disregard for welfare".
Children were regularly hit with belts, had soap and shampoo forced into their mouths, were pushed into boiling hot showers, made to stay in stress positions for hours at a time and deprived of food, the court heard.
Judge Timothy Stead said they were also locked in a "hot and dark" cupboard which was "dirty and infested with spiders" which would have been "scary".
Ms Richardson said Hadwin and Pickles would spend a "huge amount of money on takeaways" and deliberately eat them in front of the starving victims.
Judge Stead said the children were so desperate for food they had to go "scavenging", and making the "desperately hungry" children watch the adults eat takeaways was "sadism".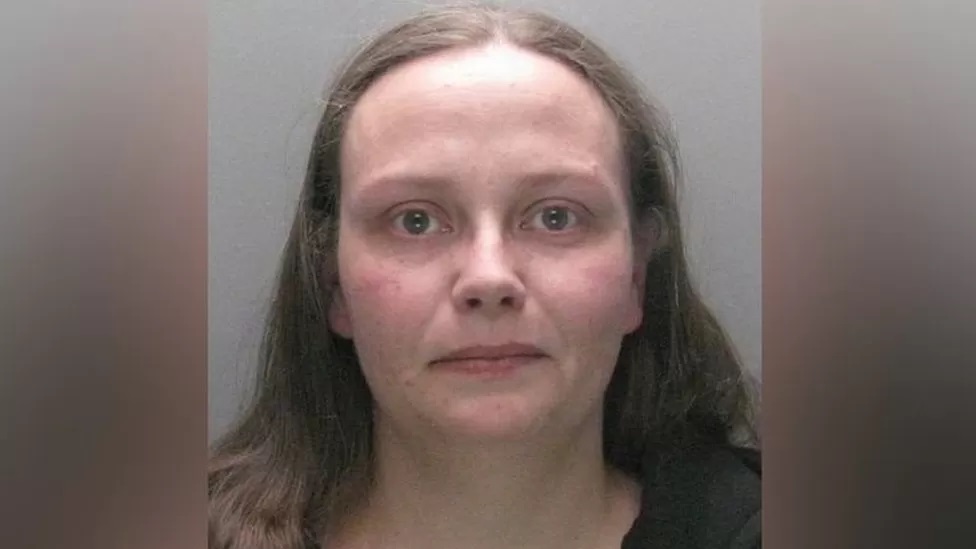 Ms Richardson said the abuse had left the victims facing lifelong pain and physical and mental health challenges.
She also said both Pickles and Hadwin had attempted to "brainwash" the victims to stop the abuse being reported.
In a statement read to the court, a child psychologist said the victims would face "significant lifelong difficulties" which could see them more vulnerable to future exploitation, abuse and thoughts of suicide and self-harm.
The court heard the couple wrote letters purporting to be from a victim apologising for lying about the abuse had occurred but hand-writing experts were able to prove it was a forgery.
Pickles also tried to blame the abuse on someone else which showed her to be "cold and calculating", the court heard, and she repeatedly lied to the authorities about the actions carried out by her and Hadwin.
Anthony Davis in mitigation, said Pickles' behaviour was affected largely by Hadwin who was a "wholly manipulative controlling individual" who "targeted" Pickles.
He said because of Hadwin's death she was "perhaps feeling the full wrath of the law when the most significant factor is she fell in love with the wrong person".
Judge Timothy Stead said the evidence showed that while "wicked and cruel" Hadwin had been an influence, Pickles had joined in "readily" and played a "full and on occasions more than full part" in the cruelty.
He said Pickles showed "no victim empathy or remorse".
Speaking after the sentencing, Det Con Kat Pudney, from Durham Police, said the victims had been "subjected to unimaginable levels of cruelty and abuse" but showed "bravery and tenacity beyond their years standing up to their abusers" in court.
"Pickles will now serve a significant sentence for this abuse," she added.
A force spokeswoman said inquiries were ongoing into Hadwin's death with a file to be prepared for the coroner "in due course".
DISCLAIMER: The Views, Comments, Opinions, Contributions and Statements made by Readers and Contributors on this platform do not necessarily represent the views or policy of Multimedia Group Limited.