Three suspected armed robbers who allegedly engaged Police in a gunfight at Shiashie in the Greater Accra Region, are dead.
The robbers trailed a businessman who had come out of a bank at the Kotoka International Airport, accosted him and attempted to steal his cash.
A team of plain-clothed and uniformed men foiled the alleged robbery.
Speaking at a press briefing, Acting Director-General of Public Affairs of the Ghana Police Service, ACP Kwasi Ofori said the robbers opened fire on the Police who in turn fired back.
This led to the shooting and subsequent deaths of three armed robbers and the arrest of two others.
"The Police retrieved a pistol with rounds of ammunition, money, a phone and other items after the gunfight," ACP Kwasi Ofori added.
"Pistols were discovered on them (the robbers) fully loaded meant to cause harm death and injury. As I speak to you we have taken them to the Police morgue for preservation awaiting autopsy and report," he said.
He said that the Police is determined to rid the country of all forms of robbery across the country.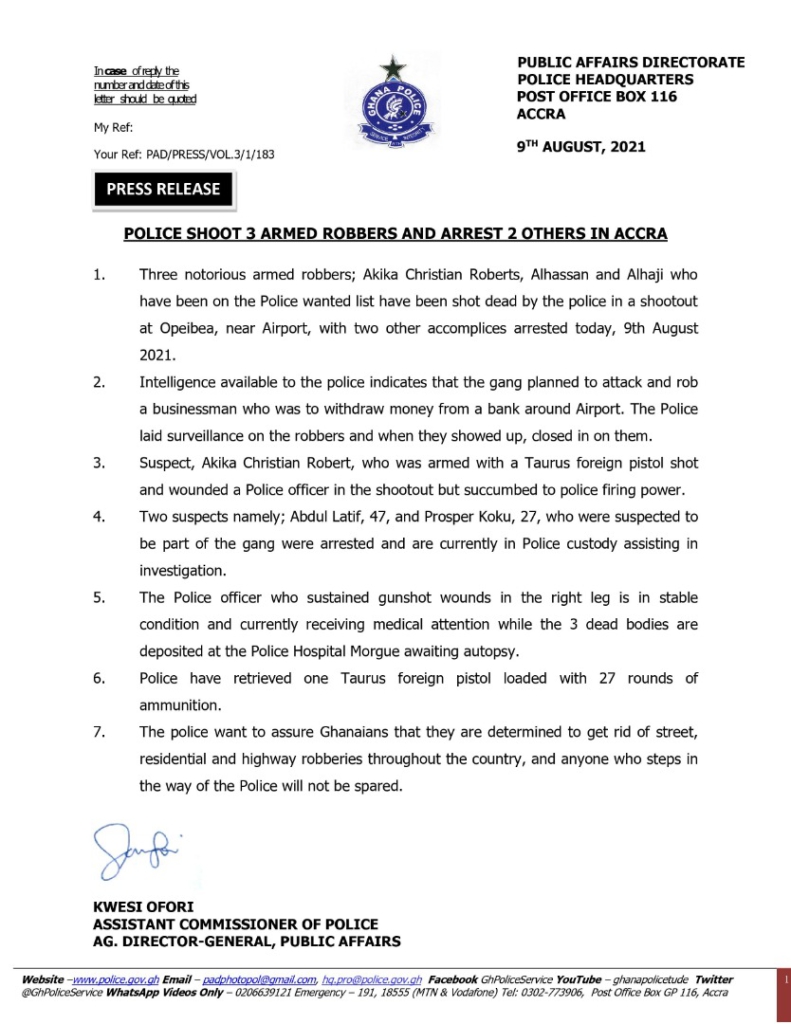 "Police will like to warn that we are determined to get rid of street robberies, bank robberies, residential robberies as well as highway robberies throughout the country. Those involved better stop or that they will face the full wrath of the Police," he added.