Achimota School shrugged off their two challengers in Friday's National Science and Quiz prelims contest, to book a spot in the one-eighth stage.
The win, a convincing one should energise the 95-year-old school for a better campaign after a painful defeat in 2018.
After the famous Yunus Maltiti answered the tie-break question for Tamale SHS to send his school into the quarterfinal, Achimota students were left heartbroken.
A giant had fallen and the ground did shake.
But on Friday afternoon, it was Achimota School doing the shaking as they smashed their contenders out of the competition. They did it without showing mercy.
The final scores stood at Achimota School: 53pts, Dzodze-Penyi SHS: 21pts and Konongo Odumase SHS: 19pts.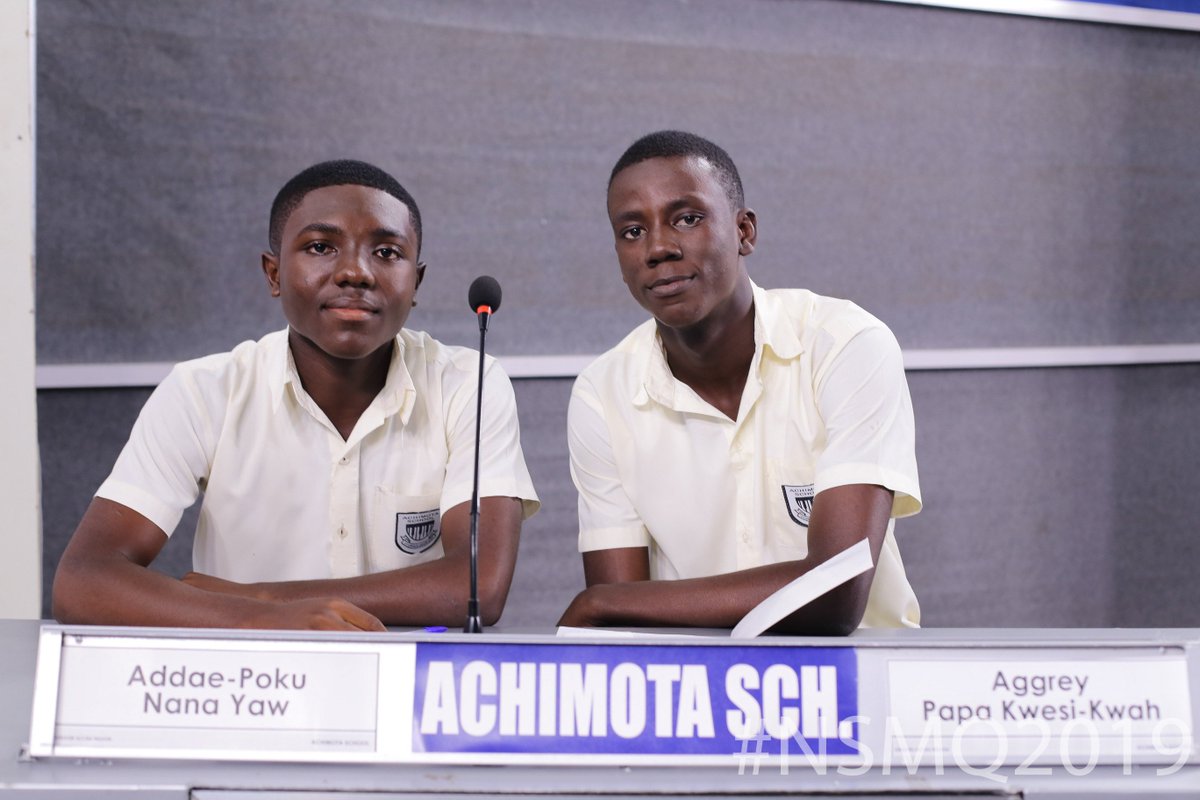 Achimota has proven to be the only mixed school to win the competition and their start this year promises a splendid campaign.
Konongo Odumase contestants could not match the performance of their 2018 reps after a poor display.
Their 2018 contestants scored 55 points at the one-eighth stage but still lost to West African Senior High who went ahead to be first runner's up.
Dzodze-Penyi, however, has once again failed to deliver, joining the long list of Volta Region schools to lose their contests.
Only Kpando SHS and Bishop Herman College who won later on Friday, have held the flag of Volta high.