14:40 – The last girls' school standing in the National Science and Maths Quiz has been snuffed out by the defending champions; St Peter's SHS.
The second semifinal contest for the day was defined right from the first round with St Peter's taking an early lead while they were chased by Tepa SHS.
Wesley Girls' SHS was behind in the entire contest with their only point of shine being Round Three, known as 'Problem of the Day.'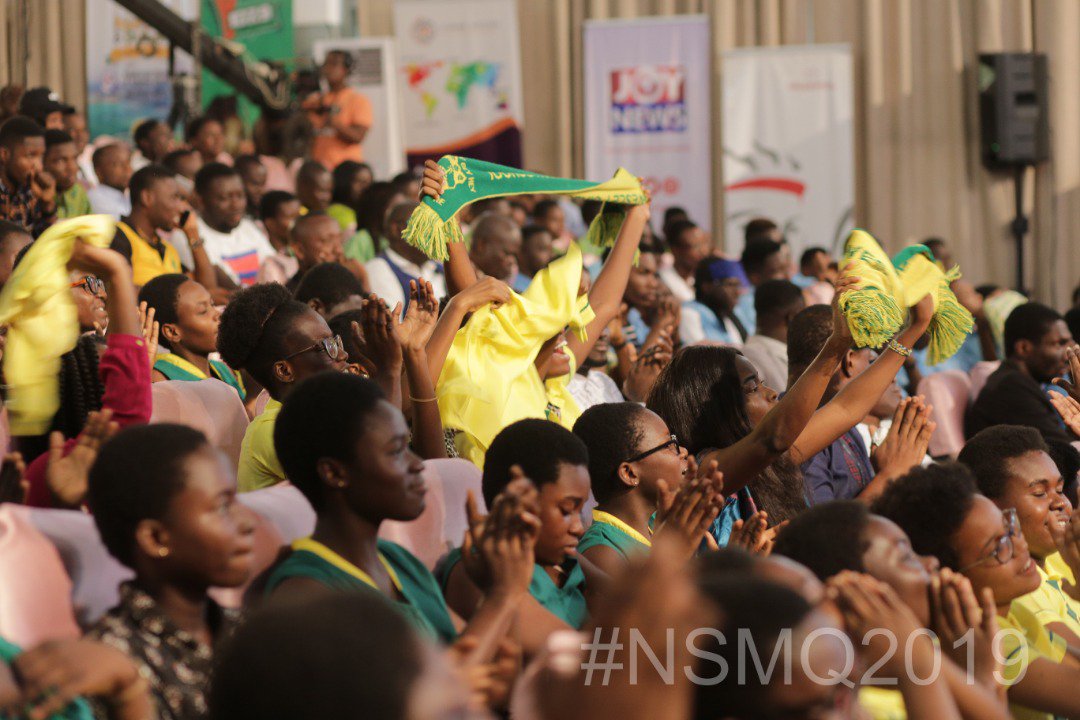 Of an available ten points in the round, they scored four, which was the highest.
But after that, the contest reversed to its tempo and St Peter's finished it in style.
Of the four riddles in the last round, they answered three; sending chants of victory songs from the Nwatia-based school's supporters into the R.S. Amegashie auditorium at the University of Ghana Business School.
The final scores were: St Peter's SHS, 48pts – Tepa SHS – 28pts – Gey Hey, 26pts.
St Peter's have now qualified to the grand finale for the second year running.
+ + +
End of live updates