The Central Regional Police Command is appealing to transport unions in the region to work on the psyche of commercial drivers to reduce their speed and unnecessary overtaking.
Regional Police Commander, DCOP Kwadwo Antwi Tabi says the frequent accident cases on the roads in the region, especially that of the Accra-Cape Coast highway, could easily be avoided if the drivers were consistently reminded of the value of the lives they carry.
Speaking at a stakeholders' engagement organized by the Central Regional Security Council on measures to curb indiscipline on the roads and consequentially reduce the cases of accidents, the Regional commander was emphatic that many of the carnages on the road are as a result of human errors and a lot needs to be done to tackle such behaviours.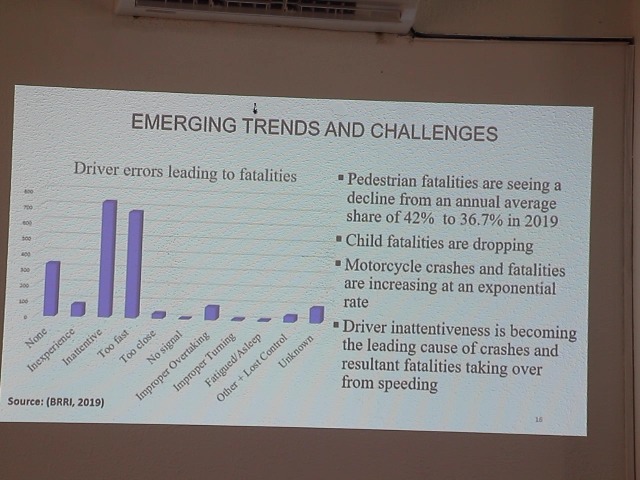 Central Regional Police Commander, DCOP Kwadwo Antwi-Tabi, is asking Transport union leaders to hold daily briefings for the drivers before they start work.
He stated, "I want to plead with everybody here to support us deal with the messy situations that occur on our roads. My plea is to the transport union executives to hold daily meetings with the drivers, at least once a day to impress on them to value human lives."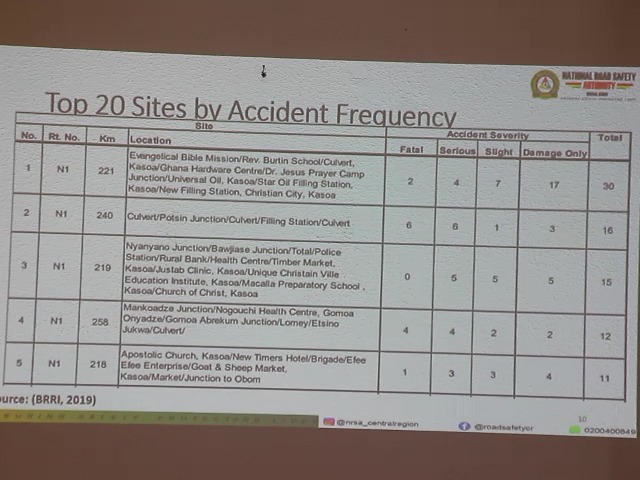 He said many drivers do not care about the speed limits, and overtaking at unauthorized sections of the road has become a usual thing for them.
"Do speak with them because it's human beings they are carrying. They need to handle them with care when they are on the road."
The police commander wants the general public to bear with the police to sanitize the road.
Central Regional Minister, Justina Marigold Assan, called on the stakeholders to put their shoulders to the wheel to reduce the rate of accidents in the region.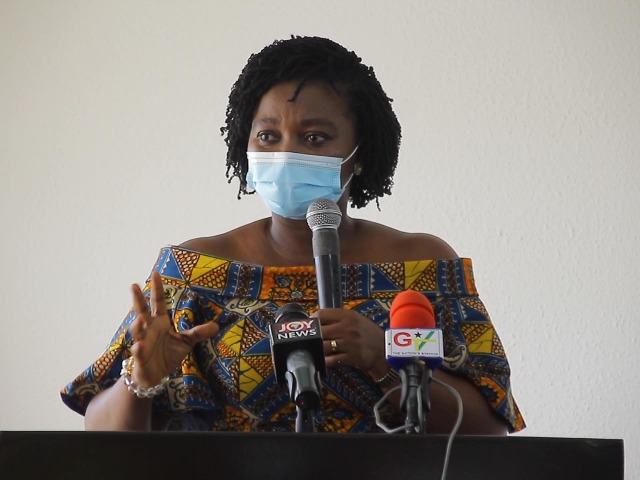 "We need to unite and do this. We could reduce the carnage on the road with your support," he added.
The stakeholders say they will put in place stringent measures to deal with the indiscipline on the road.