Some members of corporate Ghana have pooled resources together and made a donation to the Achimota Hospital, April 3, 2020.
The group of 25, led by Agribusiness Consultant at IESO Agribusiness Consult, Steven Odarteifio, gifted boxes of facemasks, gloves, disposable gowns, thermometer guns, hand sanitisers and other medical supplies to the facility.
"I was worried about the lack of attention and support that other public hospitals were receiving in the fight against Covid-19 pandemic. I made cold calls to friends within my network and within three days raised GH¢12, 562 from 25 individuals," he told Myjoyonline.
The team consisted of bankers, policy analysts, students, educationists, lawyers, engineers and other corporate professionals.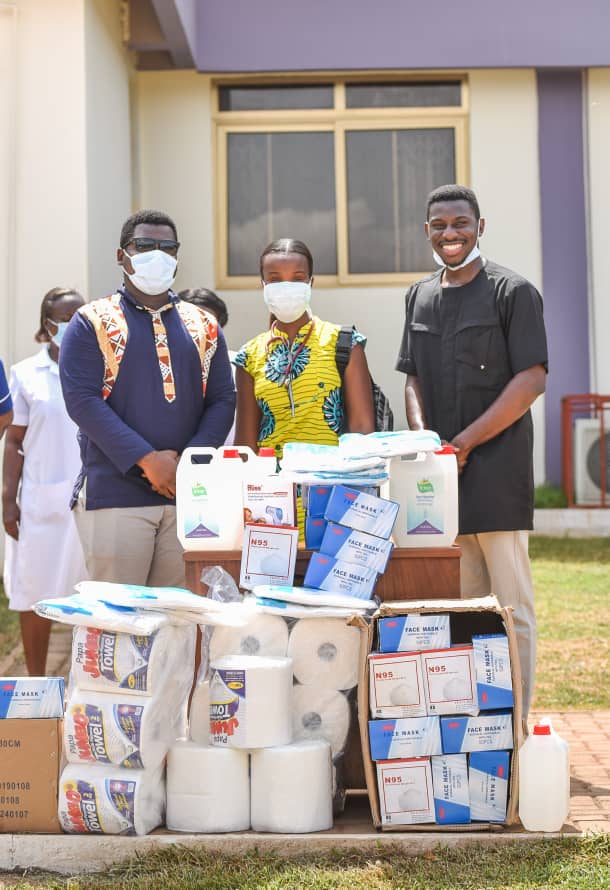 According to them, this was their way of aiding the fight against the prevalent coronavirus and supporting the staff with these items which they need in the discharge of their duties.
They also made part of the donation to the maternity ward and a cash donation of GH¢1,000 to support the work of the staff.
"We didn't want to wait until there was a reported case before we jump to your aid."
"We wanted to set an example to youth out there to get more involved in the fight as 95% of our contributions are from individuals under the age of 32. We can't save this fight for only high net worth individuals and celebrities," Stephen said.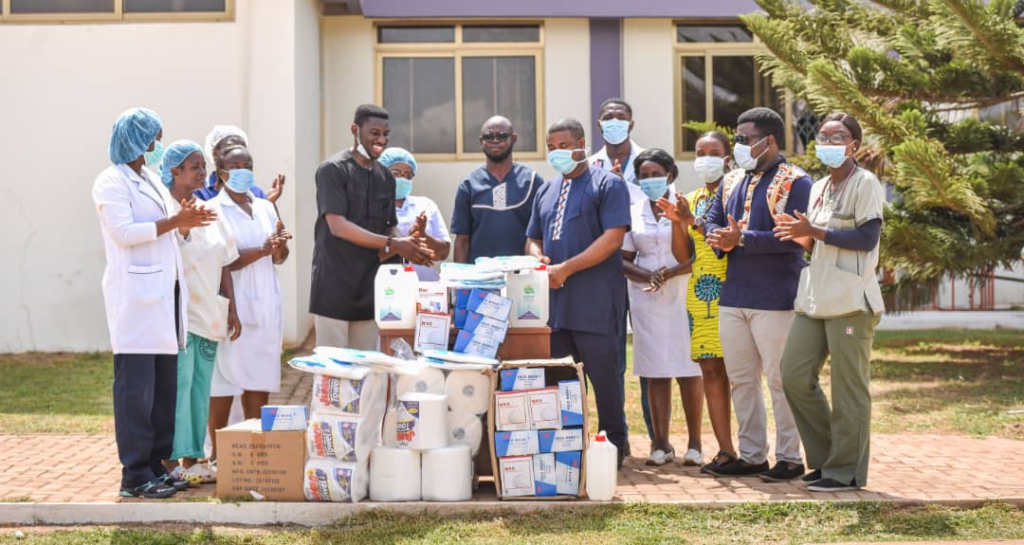 The items were received by the Assistant Administrator at the hospital, Fredrick Ayepala; Head of Maternity Unit, Dr Victor Akuoku together with other management members.
"On behalf of Achimota Hospital, management and most especially the maternity, we want to thank you for this kind donation coming from these 25 young individuals that have thought outside the box to come together to present something like this," Fredrick stated.
Medical Superintendent, Dr Salamatu Nantomah, said the gifts were a form of motivation to the workers at the facility.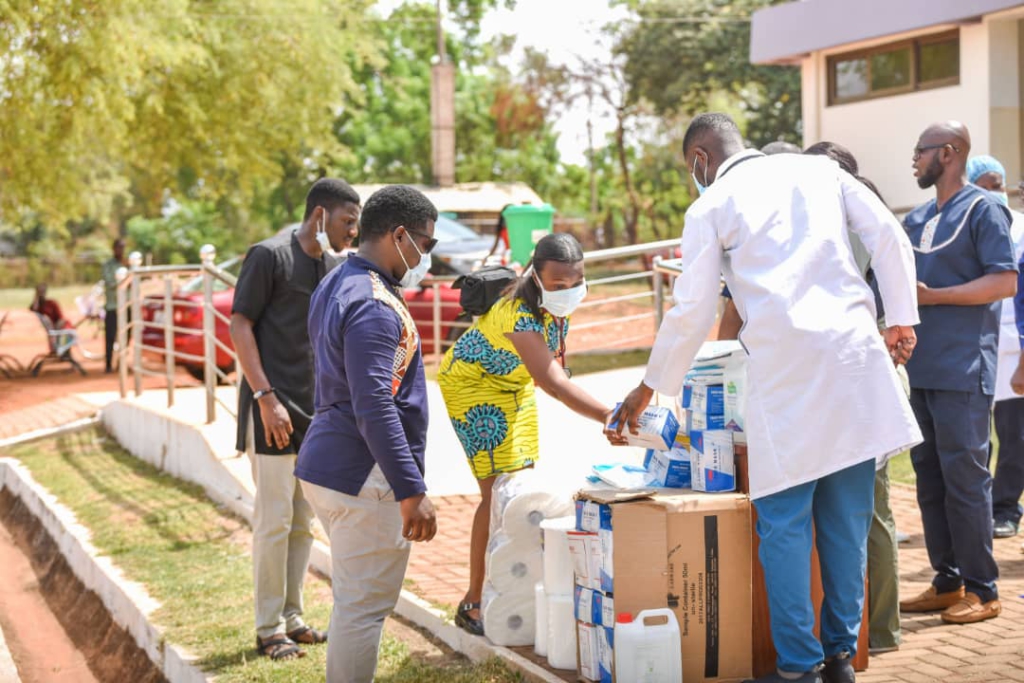 "Sometimes you get up to come to work and you are not sure of what you'll experience. We are encouraged when we see that everybody knows that it is a difficult time. God richly bless you, " she noted.
Following the outbreak and spread of coronavirus in the country, some hospitals have lamented the unavailability of Personal Protective Equipment (PPEs) to safeguard themselves in their line of duty.
Most recently was some doctors at Korle-Bu accident centre who have threatened a strike because they say the facility is not properly prepared to keep them safe from the risk of possible contraction of the virus.
Currently, there are 204 confirmed positive cases, 5 deaths and 3 recoveries of Covid-19 in the country.