The Ghana Health Service (GHS) has revealed that one more person has succumbed to the Coivd-19 pandemic.
In its latest update, the number of deaths recorded so far since the emergence of the virus in Ghana is 790.
This follows the initial 789 deaths reported by the Health Minister, Kwaku Agyeman Manu as of Wednesday, June 16 during a press briefing.
Again, there has been a rise in active cases and new cases since his update.
Currently, the number of active and new cases stand at 1,228 and 56 respectively.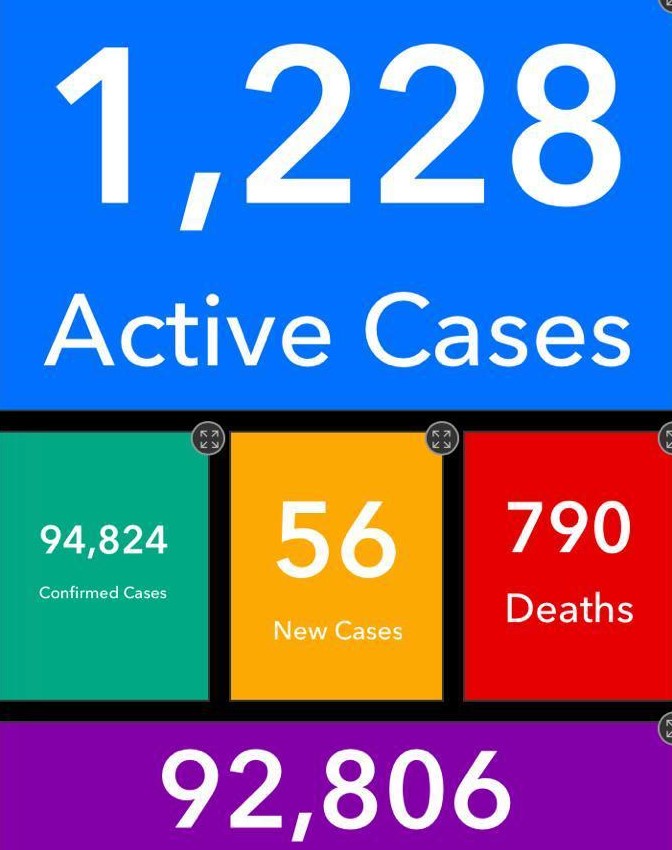 Per the GHS website, this brings the total confirmed cases to 94,824. But despite the rise in total cases, some 92,806 patients have recovered and been discharged from various health centres.
Meanwhile, the government has pledged to procure more vaccines to see to the completion of the second phase of the Covid-19 vaccination exercise as well as inoculate the larger percentage of Ghanaians who were not vaccinated during the first phase.
These steps taken are to ensure the country attains herd immunity in order to curb the number of deaths recorded due to the pandemic.