Leaders of the Economic Community of West African States (ECOWAS) have been criticized for failing to condemn political unrests in Togo that has resulted in the death of seven persons and arrest of opposition members during Saturday's protests.
CAP 2015, the main opposition coalition and PNP, another opposition group, on Tuesday 22nd August 2017 condemned the arrests of some twenty-seven supporters.
The two groups are also questioning the government on why security officials who meted out violence on protesters are walking free.
The opposition political parties have since called for an independent Commission of Enquiry to determine the violations against civilians during the protests.
ECOWAS and AU Analyst Emmanuel Bensah says it is disappointing that regional leadership is yet to comment on happenings in Togo.
"I am very surprised that a statement is yet to be issued from ECOWAS. It is best to get a statement out, just like in the Gambia where there were joint statements from ECOWAS, United Nations Office for West Africa and Sahel Region (UNOWA) and the African Union, I would expect to think that the same applies to this [Togo] as well," he said.
Related: Akufo-Addo must intervene in Togo crisis- Ablakwa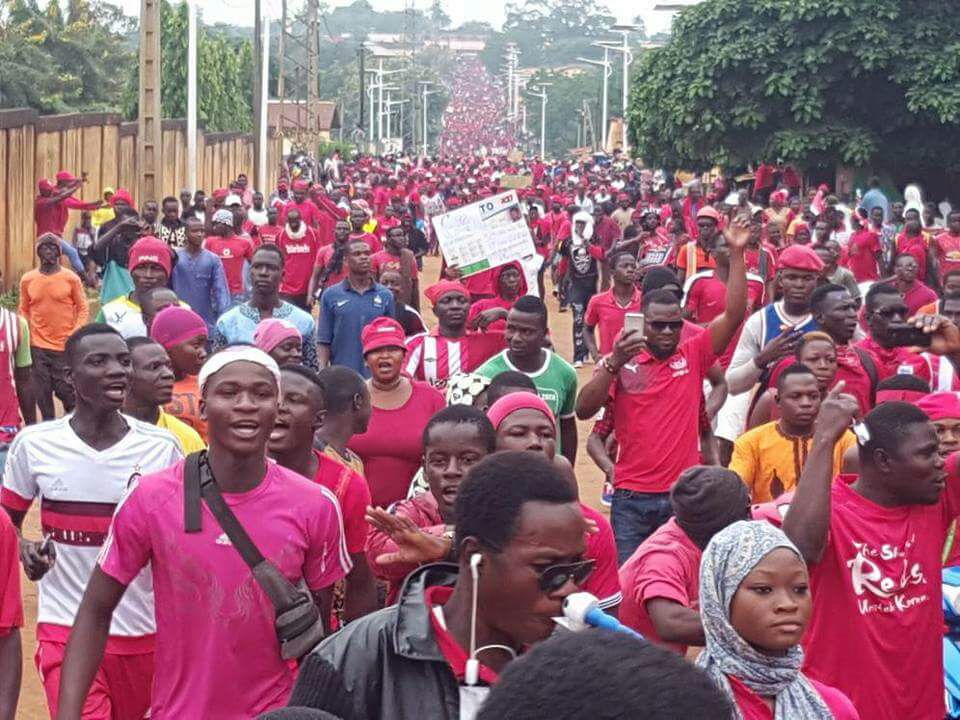 The protesters want a restoration of the 1992 Constitution which prescribes a tenure of office of a sitting president.
If that constitution is restored, the rule by Faure Gnassingbe will at least be limited.
In what opposition elements have described as a rule by a dynasty, the Gnassingbe family has had 50 years controlling the spoils of power.
Gnassingbe Eyadema, who ruled for 38 years died on the throne in 2005 and his son Faure took over and has since been in power.
The opposition in Togo wants an end to the dynasty and has taken to the streets to demand same.
The protest was met with brute force by soldiers loyal to the ruling government leaving scores dead and dozens injured.