The European Union has organized a musical concert as part of measures to intensify awareness of Child Labour in Ghana and use innovative ways to champion an end to the phenomenon. 
The concert was organized in the framework of a national awareness campaign on child labour under the auspices of the Ghana Employment and Social Protection (GESP) programme funded by the EU.
The concert saw 11 singers perform songs on child labor. Through their performances, the artistes called for the country to come together to help end child labor by 2025.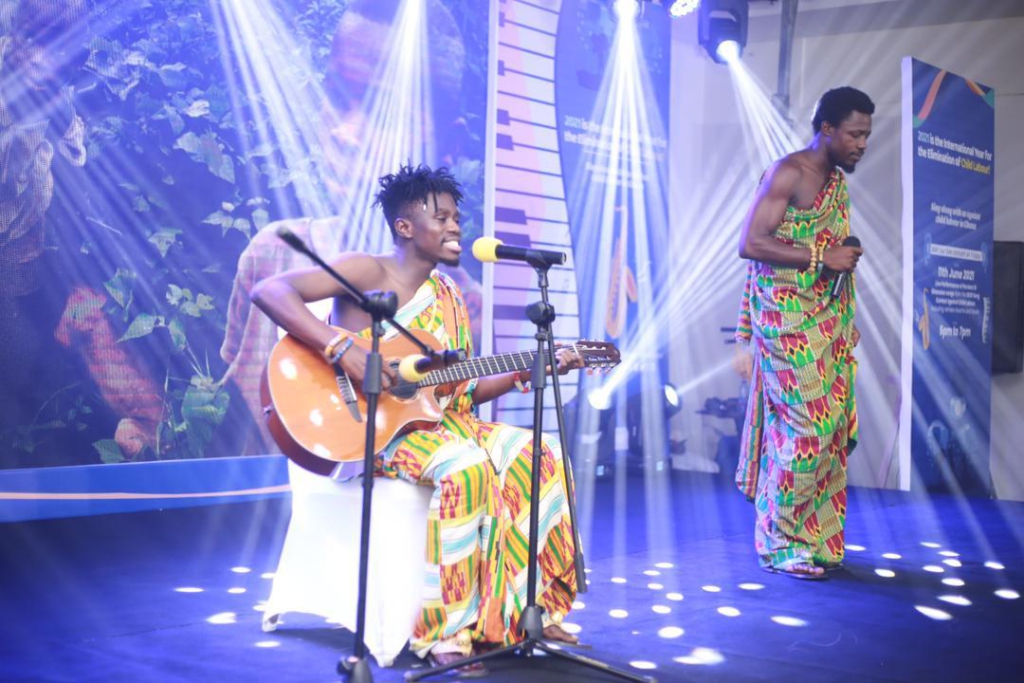 Speaking at the concert, musician and ambassador of 'World day against Child Labour', Wiyaala, called for support from families, parents, duty bearers and Ghanaians generally, to help tackle the menace.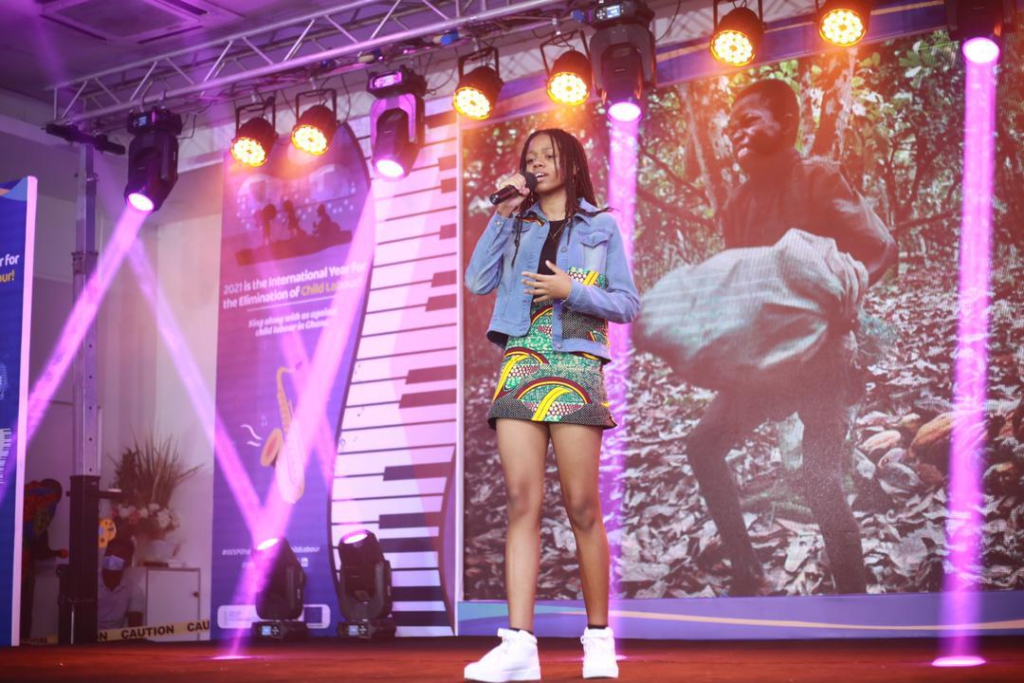 "We should all support, not just the government. Parents also need a lot of education, especially those who think that children are born to be used for support in times of need, not just to be taken care of." she said.
The Ambassador of the European Union to Ghana, Mrs Diana Acconcia also asked for increased communication on the need to end child labor in the country.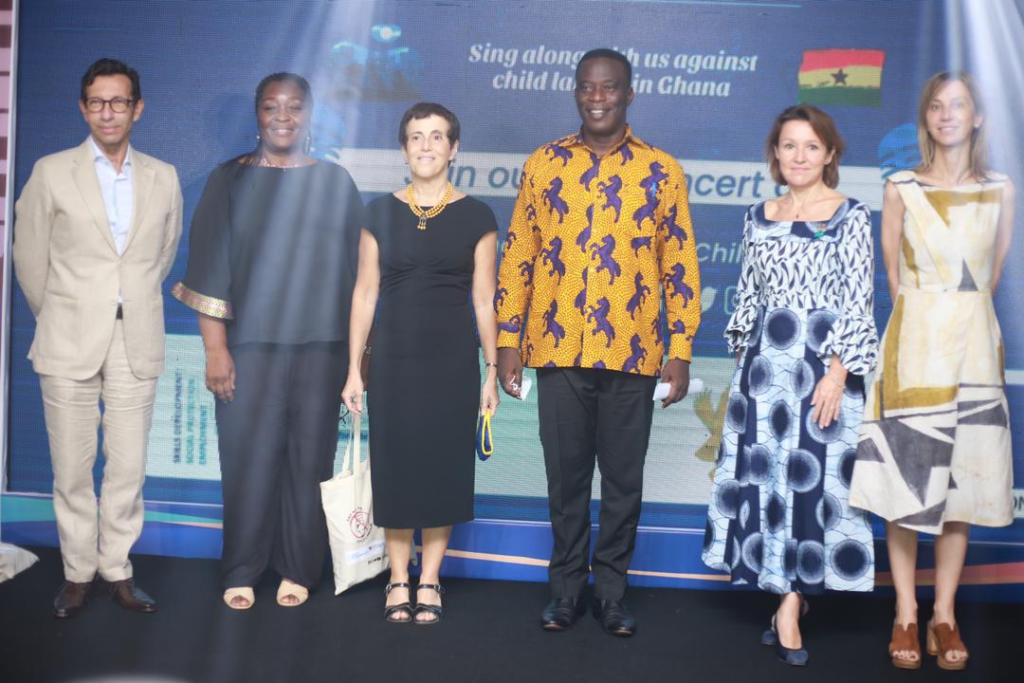 "The European Union is committed to act together with national and international partners to increase communication against child labour in Ghana. Communicating on child labour is crucial to breed awareness and to trigger the necessary changes."
"Promoting decent talk on ending child labour is a top priority for the European Union. Children's rights are universal and the EU reinforces this year, its commitment to protect and promote these rights around the globe," she said.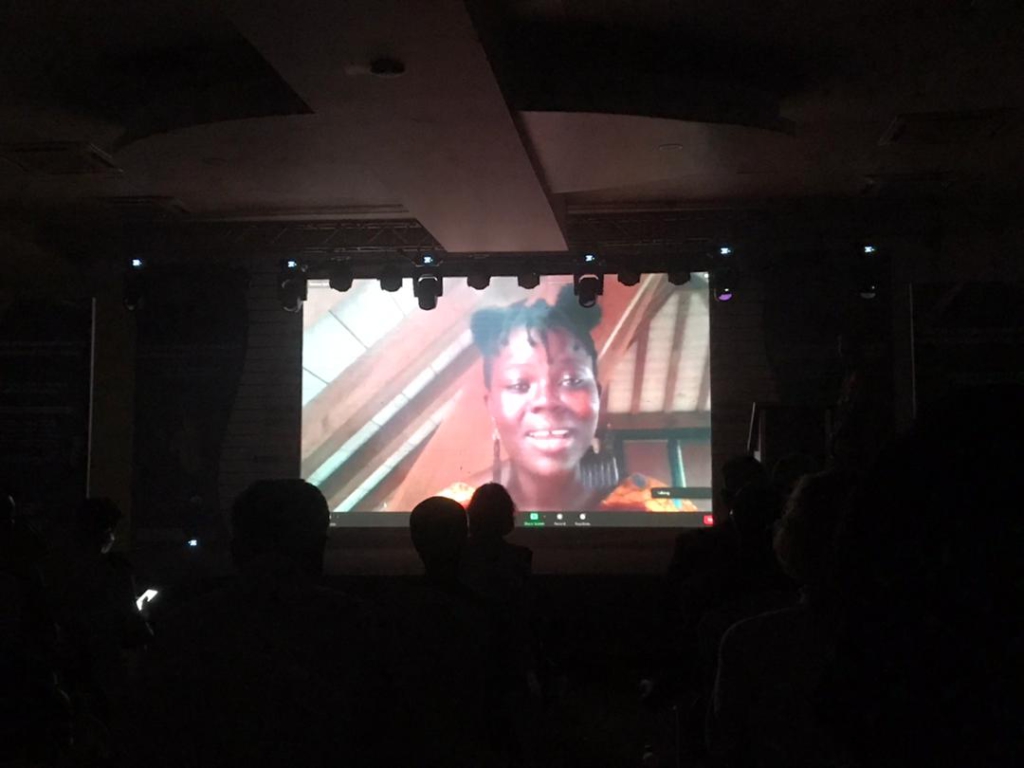 Also present at the concert was the Minister of Employment and labour Relations, Hon. Ignatius Baffour Awuah, UNICEF country Director, Mrs Anne-Claire Dufay amongst other members of the diplomatic corps. They were united in their call for the elimination of child labor by 2025.