Darisalam Youth, a group in Yapei in the Savannah Region, has urged the Central Gonja District Assembly to fix the deplorable roads in the town, else they will do so themselves.
This comes after the youth forcefully took over the revenue collection function from the District Assembly's revenue officers.
According to them, if the response to their request delays, they would have no option other than to fix the problem themselves with revenue generated from commercial activities within the district.
Protesting against bad roads in the district, the youth on Friday blocked the 7-kilometre Yapei-Darisalam Feeder road which leads to the sand winning site.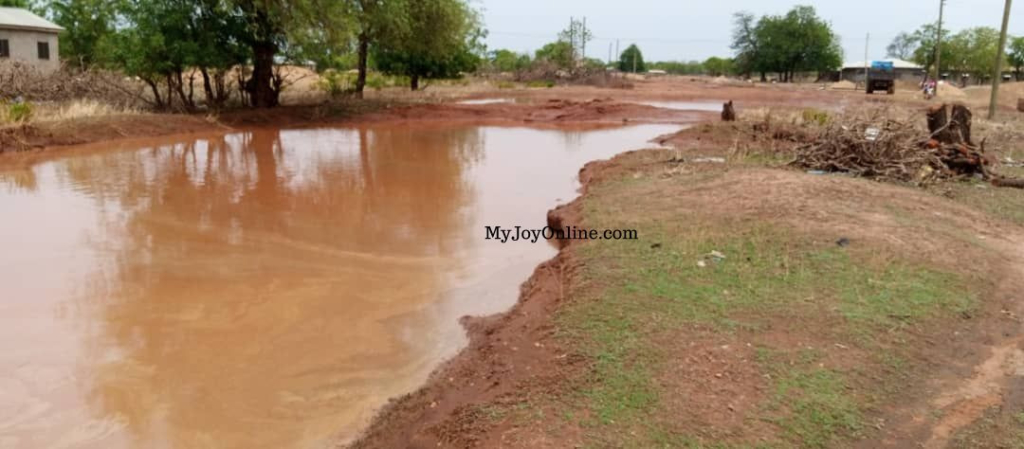 This has prevented tipper trucks from Tamale in the Northern Region from gaining access to the site.
The group lamented that although a huge part of the Assembly's revenue is generated from their area, the roads are in a very deplorable state.
According to the youth, the Assemblyman for the Yapei Electoral Area, Iddi Kamil has lodged several complaints about the state of the road with the District Assembly and followed up to no avail.
The revolt, they explain, is also to raise funds aimed at fixing the roads. They added that there is a need to take their destiny into their hands to stop water and mud from flowing into their rooms whenever the town gets flooded.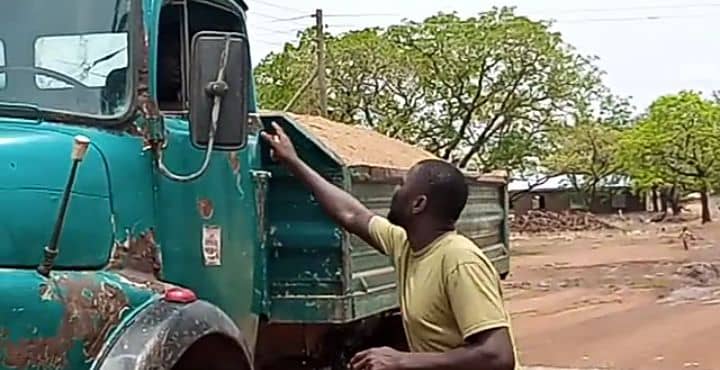 Speaking to JoyNews, the Assemblyman for the YapeI Electoral area, Iddi Kamil said the District Assembly, through its revenue collectors take monies from drivers, "yet the road is terrible especially when it rains and flooding occurs."
According to him, "the road has been like this since 1992. It has become worse because it's the one the tipper trucks use to the sand winning site."
Mr Kamil further noted that children cannot cross the road to school because their lives are in danger just as livestock.
"It's become dangerous to everybody even the vehicles, as you can see, many of them have broken down and this is just today," he added.
Another resident, Abdul Shamsudeen also bemoaned, "when it rains, our brothers and sisters' lives are in danger. Even our houses are in danger because the water runs into our homes and we have complained to the Assembly for many years but they don't bother".
"We also complained to the Chief and he intervened but to no avail", he added.
A tipper truck driver told JoyNews the issue has existed for about 10 years. He added that it is costing them heavily as the number of trips they are able to undertake in a day has reduced due to the poor nature of the road.
"The road situation is really a concern. As you can see, these vehicles find it difficult to cross, most of their parts become faulty when they try to."
Meanwhile, responding to the issue, the District Chief Executive Officer for Central Gonja, Mustapha Mahama said the Assembly is taking steps to commence work on the roads.