Ghanaian playwright and poet has been selected by the US Embassy in Ghana to participate in the International Writing Programme.
Waterz Yidana, born Mohammed Awal Sulemana Yidana, would take part in the Fall Residency made possible by Exchange Programmes - United States Department of State.
The Fall Residency, which is part of the International Writing Programme (IWP), is the world's oldest and largest multicultural writing residency. It brings renowned authors from all over the world to the University of Iowa.
The University of Ghana has adopted Mr. Yidana's play MADMAN AND THE DRUNKARDS, and he has received numerous national, international awards and nominations.
Mr. Yidana says that until his engagement with the American Embassy in Ghana, he was unaware of the prestigious International Writing Programme (IWP) at the University of Iowa (UI).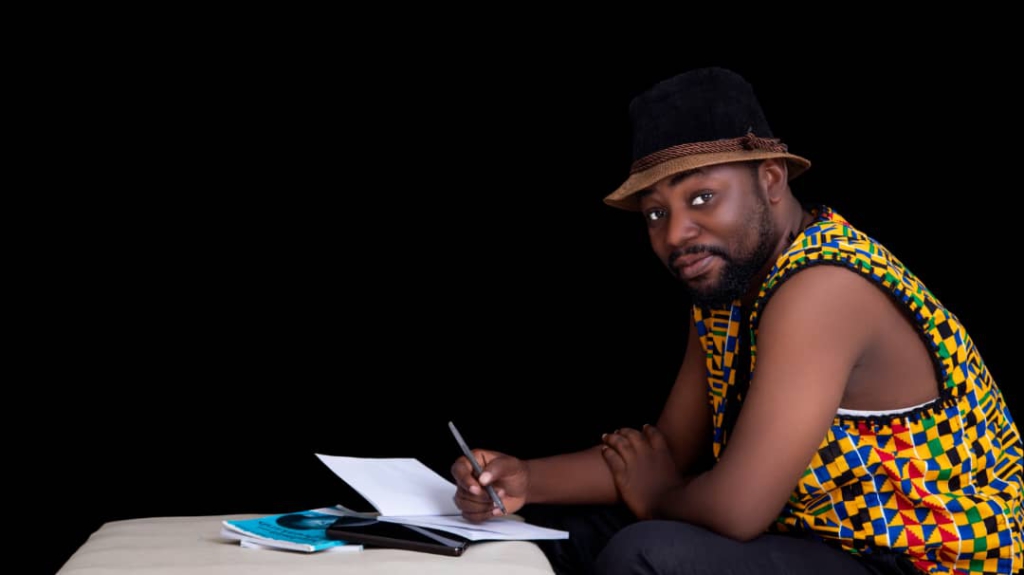 "I had honoured an invitation from the Embassy as a shortlisted candidate for the 2022 YALI programme. The outcome of this interaction made the Embassy think otherwise of my consideration for YALI," he told JoyNews' Mahmud Mohammed-Nurudeen.
"Somehow my exploits as a writer thus far, over a decade it is, seemed to have impressed the interview panel, unbeknownst to me," he said.
After his interview, the Embassy contacted him with an offer that must be every writer's dream: consideration for the IWP at UI.
Mr. Yidana expressed excitement to be given such a life-changing opportunity to hone his writing skills at the highest level.
This, once again, demonstrates that the West strives to celebrate merit, he said. And, in his case, the only contact he had with Embassy officials was through mail correspondence in which he sent them his documents.
The International Writing Programme is an annual residency for writers organized by the University of Iowa. Each session brings together a group of about 30 writers from around the world. It is widely regarded as the pinnacle of writers' residency, which is supported by the fact that the University of Iowa was the first academic institution to offer an MFA in creative writing, beginning in 1936.
With 17 alumni winning the prestigious Pulitzer Prize, UI's MFA programme has more than proven its worth. This programme has produced several Nobel Prize winners in literature. The residency is in its 55th year and has hosted over 1,500 writers.
This is without a doubt Mr. Yidana's greatest achievement as a writer, and "I am beholden to the American Embassy in Ghana and the University of Iowa for this new chapter. It is humbling but undeniably, elating. I look forward to so much learning as I gather with other writers for this fresh breath of knowledge sharing."
DISCLAIMER: The Views, Comments, Opinions, Contributions and Statements made by Readers and Contributors on this platform do not necessarily represent the views or policy of Multimedia Group Limited.