A lecturer at the Department of Economics at KNUST has reiterated the need for government to establish a housing registry in a bid to address the housing challenges in the country.
Professor Eric Fosu Oteng-Abayie observes this is critical to formalise the housing sector which currently has the majority operating in the informal sector.
He is positive this will effectively meet the demands of the housing needs of the people with respect to their income.
Speaking with David Akuettey on Luv FM, Professor Oteng-Abayie, mentioned that it is important that all houses must be registered.
"All houses or housing units available must be registered. There should be a housing registry. It is important for government to have available data, if they are thinking of registering houses."
Data, according to the Economics Professor is very critical for the government to address the housing challenge.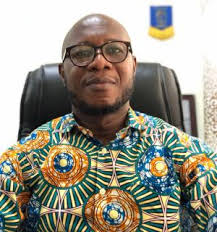 He was discussing NPP's promise on paying rent for youth in the next years of their term in office.
"These questions of people's qualifications are likely to be posed; the minimum income of the person seeking assistance, whether one is a registered tax payer or not. The registered tax payer qualification will go for both individuals seeking rent assistance and the one going for the housing unit."
The Economist also continued that, "Your dependency ratio will be asked, for instance if you are a single, the size of your family. That will determine the accommodation you will be given. Age is also a factor. After a certain age, you will not be allowed to go for rent assistance. The proportion of your income that goes into rent will determine how much of the assistance you will get".
The NPP government says it will provide 200,000 housing units per year, amounting to 800,000 housing units in four years should they be retained in office come December 7.
Housing Minister, Samuel Atta Akyea on JoyNews' PM: Express program, said the government will embark on a "massive housing roll-out" in their next term in office.
Currently, Ghana's housing deficit stands at two million; a problem which he attributed to the country's strained financial space.
In the housing sector, Ghana Real Estate Development Agency (GREDA) has been supporting with private housing schemes, though often expensive for a good number of average workers.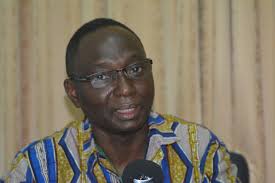 But head of Department for the Centre for Settlement Studies, Professor Divine Ahadzie, says housing costs and rents will reduce significantly if government prioritise housing data.
"As soon as this scheme goes out, maybe the market will change, rent might even rise. But if the government has its own housing that it is using to regulate the system, then it means people can rent at a lower rate. As at now, such houses are not available.
The issue of location, neighbourhood choices and transportation are all critical issues. It is the biggest thing the government has to look at.
Prof Ahadzie said data will help government know who will qualify for which kind of housing to be provided.
"They have look to at how they are going to build up the data. This will let us know who qualifies for which kind of housing. Let us not forget what the definition of a house is. The house is about the individual and the environment. The environment is the services that have been taken care of. There are certain places where if one is asked to live, he or she would not go".