At night, when at least half of the country sleeps, and the environment, as tranquil as a deserted town, with only the croaking of frogs and squeaking of insects as company, Theophilus Akoto, finds it the best time to study.
He is a final year Junior High School student readying for his exit exams, the 2020 BECE.
But besides a bed to sleep in, Theophilus has many other hurdles to cross, severe starvation being but one of them.
To beat the hunger, he has developed a bizarre technique.
"I put my legs in a bucket of water and then drink a cup of water periodically," he says, adding the technique helps him to stay up 45 minutes to an hour.
On days that he does not study, he goes to bed on an empty stomach; "that is my daily life now."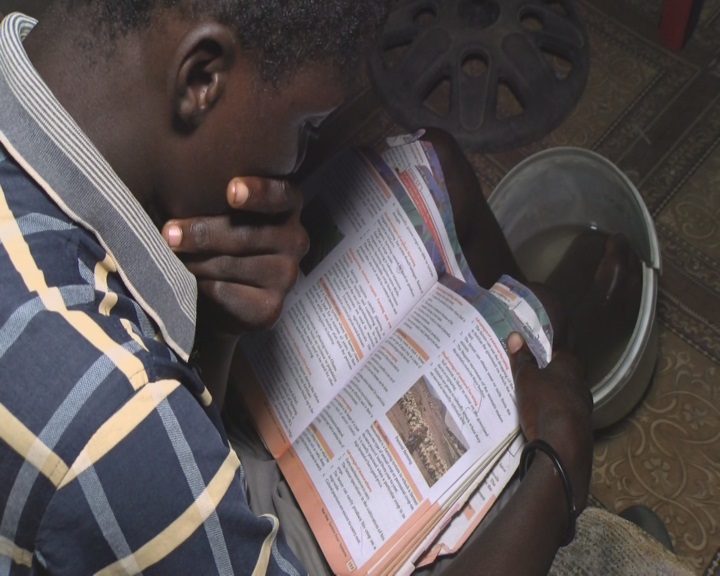 "I want to be an engineer in the future," Theophilus added.
Young Theophilus lives in an uncompleted building at Agape Town in Ablekuma, one of Accra's sprawling suburbs with his mother, brother and his mother's sister.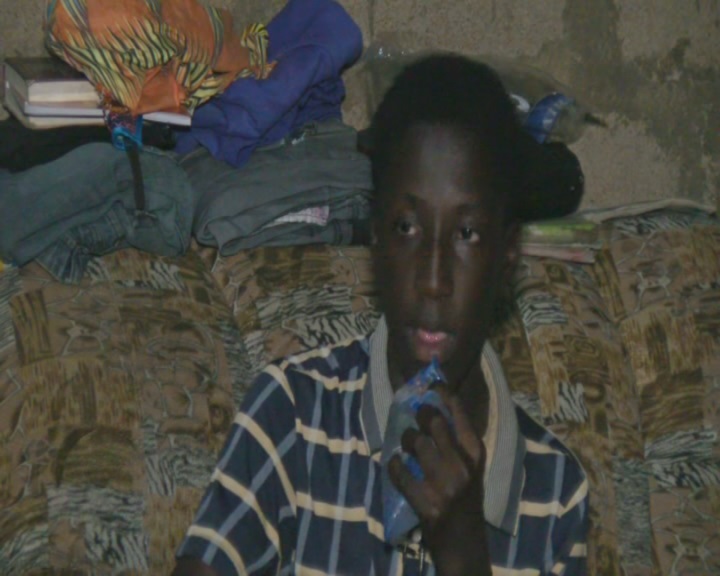 His mother, Maame Afua Tailor, a 40 year old widow has been without a regular source of income for the last 8 years.
Before the Covid-19, she does odd jobs such as fetching water for building construction sites. When the pandemic hit, many of the sites stopped working and Maame was left hanging.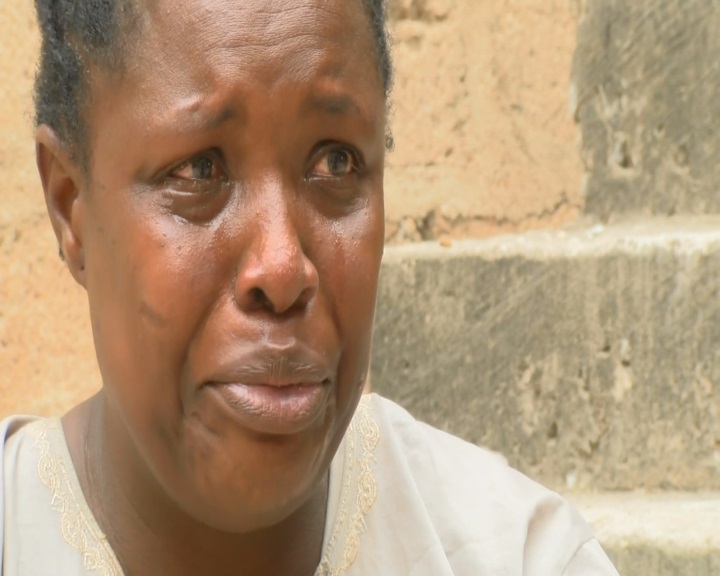 She told JoyNews that she has lost both parents and with the death of her husband, taking care of her children is tough.
Maame said she has no qualms going to bed without eating "but I worry about the children; their school and upbringing."
"As it stands now, I have not been able to pay for Theo's school fees which is my worry as each day passes by."
She laments that their home is not safe as reptiles frequenting their sleeping place.
"Just three days ago I killed a snake in the room. It gets scary each passing day when the sun sets because I don't know what I am going to face."
"It's hard," she adds, saying "I have lived in this building for eight years now; the owner has been kind, allowing us to leave in his building for this long but I know one day I could be asked to leave which leaves me to wonder because I don't have anywhere to go."
As if all these are not enough, Maame has to worry over a hernia condition that her son has lived with for 13 years now.
"I think about it every day. The pressure is a lot," she says adding, sometimes, she is tempted to poison herself and her children.
Theophilus and his mother are not sure what tomorrow holds or where help will come from. And as his exam is only a month away, he and his family continue to live their lives in fear and uncertainty.