The former manager of VIP, a Hiplife music group says she wishes she had never separated from the band.
Akua Manfo popularly known as Blakofe disclosed this on the Super Morning Show, Friday to host of the show, Winston Amoah.
"They were good, they were willing to work with me. I just wish we hadn't separated because they were good," she said.
Although Blakofe discovered the five talents by chance and had big visions for them; an opportunity she could not miss, she explained that it was a 'lack of funds' obstacle that made her leave her managerial role.
"I had big visions for these guys and I think the mistake I made was, I didn't have money to go with the vision. You need money to manage artists," she said.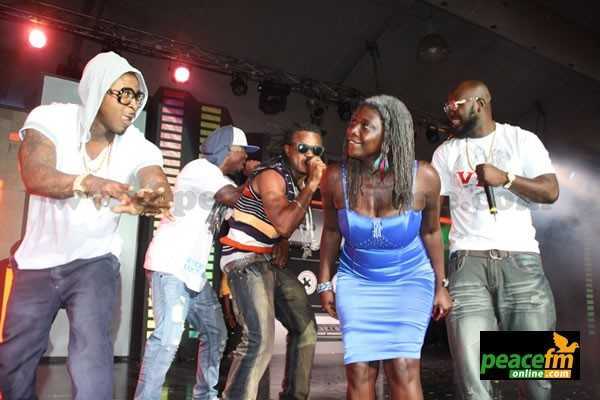 "I didn't come to Ghana with a plan, I came for my grandmother's funeral and this was an opportunity I saw and I grabbed. I didn't have the money to do it [but] I had all the ideas."
Looking back, the media personality who is also the former Deputy CEO of the Ghana Tourism Development Centre added that she should have stayed on, on the creative management side, when music label, Precise Music gave the group a contract. But the thought, then, did not cross her mind.
"I should have said, 'you can't take over, I will still be their creative side, I'll still manage them but we'll work together'," she told Winston Amoah.
"I think I should have still stayed in the group because they were just phenomenal and maybe they wouldn't even have broken up," she added.
Blakofe however never regrets working with VIP when she did. She disclosed that the boys believed in themselves and also believed in her vision for them.
"When it was time for them, it was magic, there was some magic, no words, I, can't explain it," astonished, she said.
"They were just phenomenal."