The Municipal Chief Executive for Ketu South, Maxwell Lugudor, has led residents in the Municipality in a clean-up exercise.
The exercise was aimed at making the Municipality the cleanest in the country.
The exercise, which was held on Saturday, 27th November 2021, had a street sweeper truck that started the cleaning from the main Aflao border.
According to Mr. Lugudor, it is very necessary to have residents committed to making sure that their environments are always clean.
"I am personally supervising the sweeping and cleaning by the street sweeper truck because it is necessary to show example by monitoring so that residents can see the need to keep their environment clean," Mr. Lugudor said.
He mentioned that the Municipality is well-positioned as a major traveler hub in the Volta Region and Ghana as a whole, and the second gateway to Ghana hence the need to make it very attractive to both tourists and investors.
He indicated that the clean-up exercise was going to be held monthly.
"I will make sure that the streets especially the major ones are well swept once every month in order to keep it neat and tidy at all time," Mr. Lugudor said.
Aside from the sweeping exercise, pavements were also painted with flower pots positioned at vantage points for beautification purposes ahead of the festive season.
Mr. Maxwell Lugudor urged residents to desist from dumping refuse on the streets and endeavor to make the Municipality one of the cleanest in the country.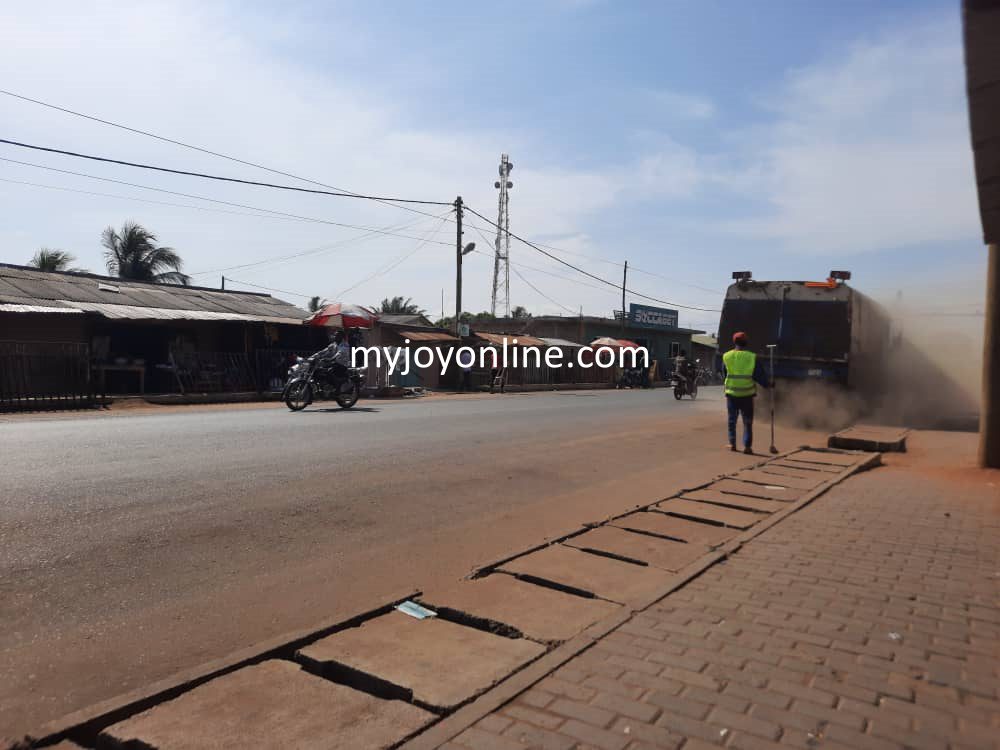 Some residents who spoke to JoyNews were happy about the initiative.
They pledged to desist from indiscriminate littering.
It must be noted that, Mr. Lugudor, after his confirmation as MCE, pledged to make Ketu South the cleanest Municipality in the country.
.