Member of Parliament for the Nhyiaso Constituency in the Ashanti Region, Dr Stephen Amoah, says his drive to establish a football club is to enhance the human development index of the youth in his constituency.
Kumasi FC is a young football team that was born earlier in August 2022 in Kumasi with over hundred young footballers in various age categories.
According to Dr Stephen Amoah, his major goal is to create a solid foundation for the youth who may not be academically inclined to have a better future.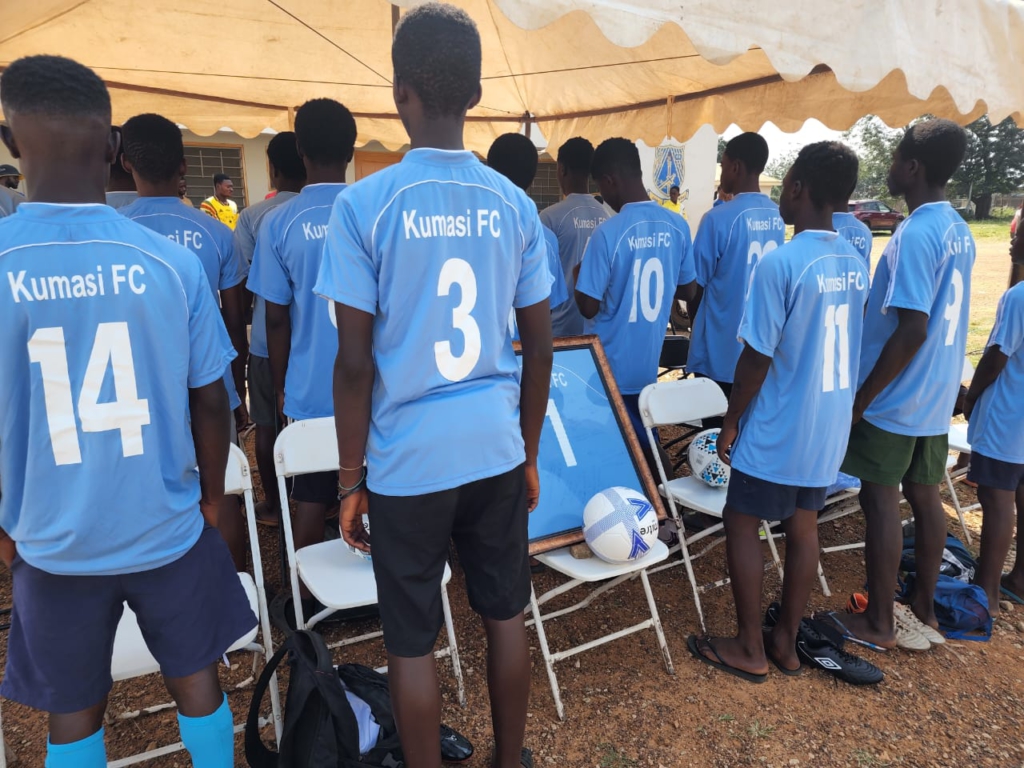 Speaking to Luv Sports after the inaugural ceremony, the Nhyiaso MP said he was delighted to fulfill one of his major campaign promises.
"Before I became a member of parliament, I had a number of projects and programs and based on that they voted for me. One of them was to set up something like a football Academy for the youth in my constituency. The concept was to get a network in the developed economy where in terms of economic values football is ahead of that of Ghana, and then make sure that we send their videos to those bodies and those they find interesting we send them to justify your inclusion outside of Ghana," said Dr. Amoah.
He emphasized that Kumasi FC targets members of the Nhyiaso constituency, but also opened to accommodate youth footballers from other parts of the Ashanti region.
"With the help of God and the hard work that we've put in, we have been able to set up Kumasi fc specifically for Nhyieso but of course doesn't mean it's for only Nhyieso boys. At the official launch we had over 100 players coming to exhibit and showcase their talents at the Opoku Ware School Park," said the MP.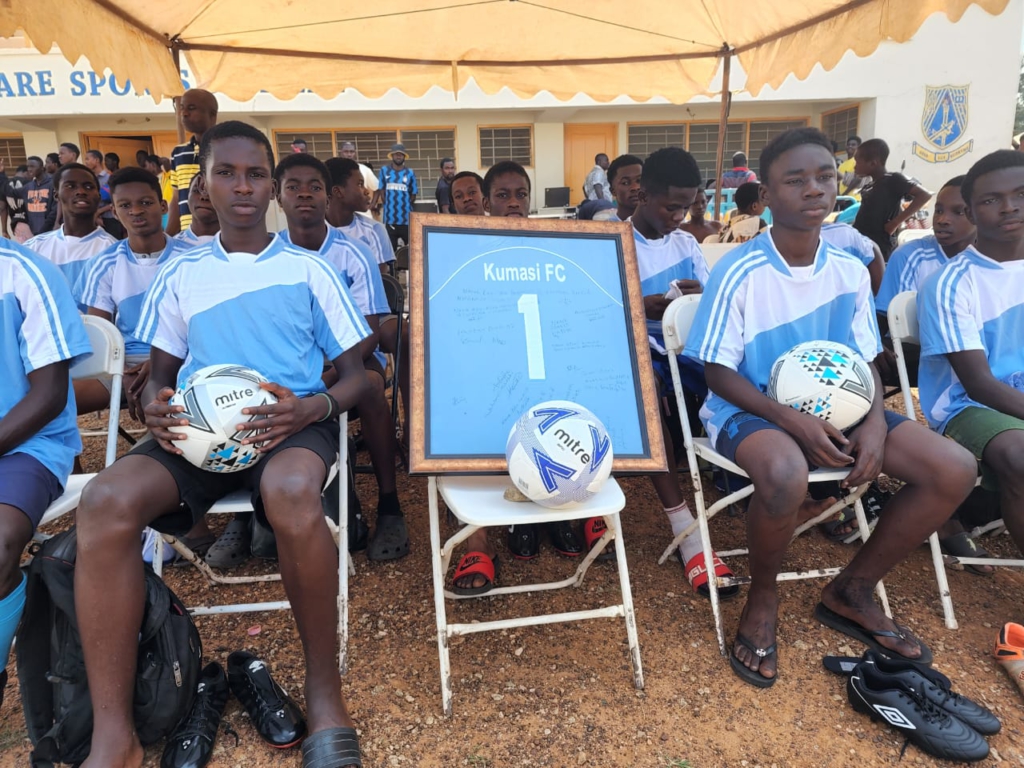 The former MASLOC boss said the Kumasi FC Academy will boost other facilities apart from the football pitch.
"We're setting up the academy with a gymnasium, training center, medical center, pigeon holes etc. And also, those boys who are in school and have been brought on board we will make sure that we supervise their education. And those who are not in school we will take it upon ourselves to teach them Mathematics and English. So, what we want to do is to actually enhance the human development index of the young ones in the constituency who fall within this category and make sure that we project football in Nhyiaso in a way that will be different from what Kotoko, Hearts and other domestic clubs are doing," he announced.
Dr Amoah stressed that playing in the Ghana Premier League is not the priority of Kumasi FC.
"I'm not really interested in going to play in the top flight of Ghana football. Our goal is to develop them, get them to the level that they will have that international leverage and then those in the constituency who are extremely good we always help them so they don't become liabilities before age 30. What we want to do is to get all our guys who are good into the jurisdiction where football can really make good money for them and their families," he stated.
DISCLAIMER: The Views, Comments, Opinions, Contributions and Statements made by Readers and Contributors on this platform do not necessarily represent the views or policy of Multimedia Group Limited.