Bono East Regional Chairman of the National Democratic Party (NDP), Nana Ampim Mensah, has indicated the party's readiness to save Ghanaians from what he considers as abysmal governance by the ruling New Patriotic Party (NPP) and the main opposition National Democratic Congress (NDC).
Nana Ampim Mensah otherwise known as "King Lalas" accused the NPP and NDC of having failed to deliver on their mandate due to the same record of cheating, lying, inflating national economic figures as well as nepotism.
King Lalas who addressed party faithfuls at Tuobodom in the Bono region during an official launch of NDP's Techiman North Constituency 2020 electioneering said Ghanaians will vote the NPP out of power come December for their failure.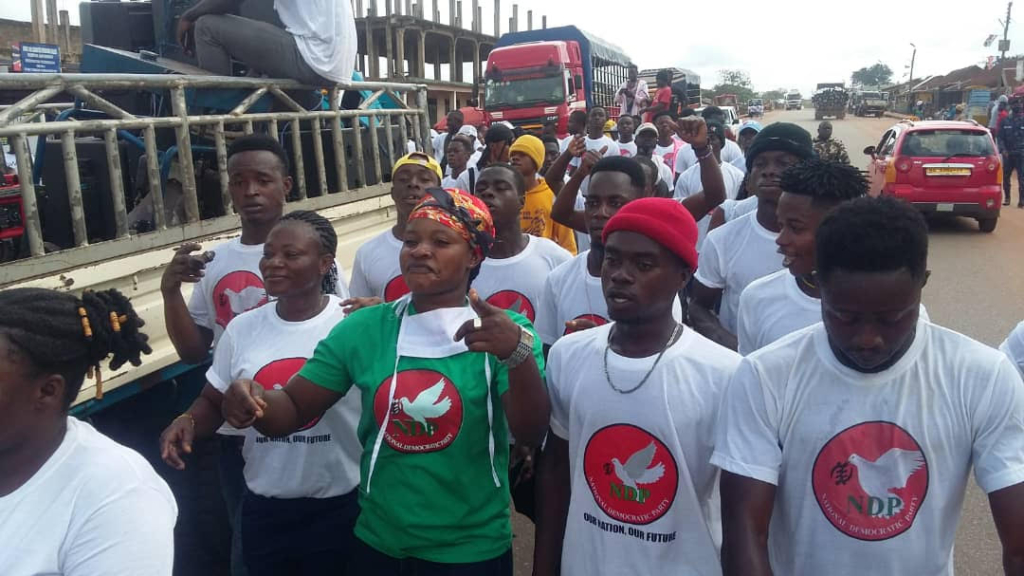 He said Ghana has a lot of quality natural and human resources but have been mismanaged by both the NDC and the NPP.
"Looking at our natural resources like cocoa, timber and gold to mention but a few, there is no way Ghana should have been indebted. Poor leadership by the two major political party's accounts for the current uncomfortable situation in Ghana," King Lalas exclaimed.
He further explained an NDP government led by Nana Konadu Agyeman Rawlings will fix Ghana's ailing economy and create opportunities for the youth.
The Bono East NDP regional chairman consequently appealed to Ghanaians to choose his party in the December poll in order to halt NPP's political and economic oppression.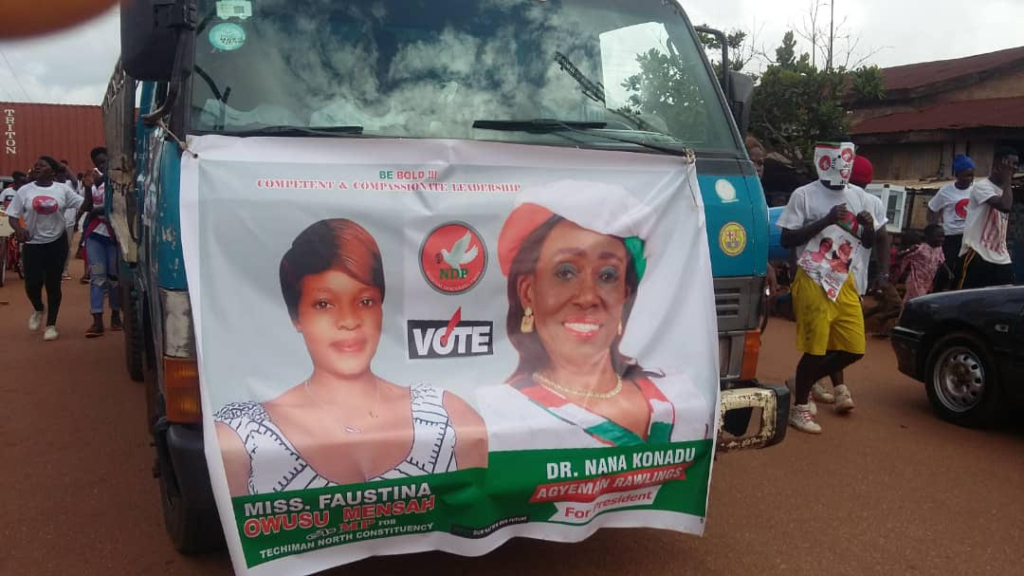 For her part, a 27-year-old businesswoman who is the parliamentary candidate for the NDP in the Techiman North constituency, Faustina Owusu Mensah, stated the result of the 2020 General Election Ghana will shock many Ghanaians due to the total failure of the ruling NPP.
She is convinced that the people will vote massively for her since the NPP's Year of Roads among others does not reflect in the Techiman North constituency.
Faustina Owusu Mensah added that the current NPP administration has experts in communication but are very poor in executing policies and programmes that will benefit the ordinary Ghanaian voter.
She, therefore, urged the people of Techiman North constituency to vote for her as their Member of Parliament and for Nana Konadu Agyeman Rawlings as the president of Ghana on December 7. 
DISCLAIMER: The Views, Comments, Opinions, Contributions and Statements made by Readers and Contributors on this platform do not necessarily represent the views or policy of Multimedia Group Limited.