The youth of Nkoranza in the Bono East Region have gone on a rampage as they attacked the Municipal Police headquarters demanding justice for Albert Donkor, a 28-year-old trader who was allegedly killed while in Police custody.
They freed six other suspects picked up by the Police as armed robbers together with the deceased.
According to Joy News' Ohemeng Tawiah, there was total chaos at the Police Station as the youth protested the tagging and subsequent killing of the deceased.
They said the deceased is not an armed robber, demanding that those who killed him in custody must answer.
There was destruction to the vehicles parked at the Municipal Police headquarters as the reinforcement team arrive to maintain peace and order.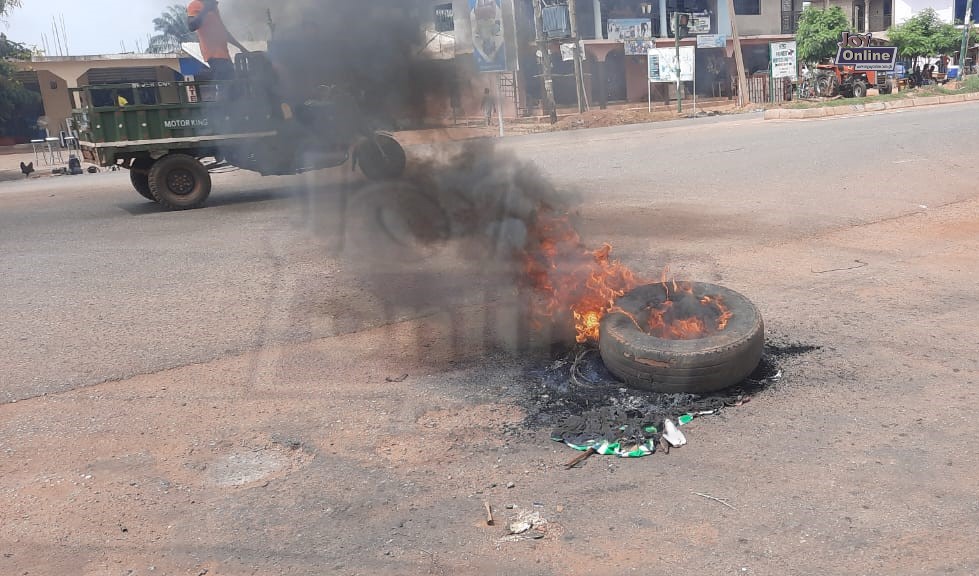 According to the reporter, there were gunshots all over to disperse the crowd.
Earlier, the youth blocked the road and started burning car tyres before the situation came to a head and they moved to attack the Police headquarters.