I'm not affiliated with any political party, but I can't fathom this social media talk about actor Kalybos and colleagues campaigning for NPP's Lydia Alhassan against their colleague actor John Dumelo. It's evident that most citizens do not understand democracy and people's fundamental right to choose when they have to. It is sad we are interpreting democracy and people's right of choice upside down.
A photo of some actors endorsing the incumbent Ayawaso West Wuogon MP, Lydia Seyram Alhassan has gone viral with a lot of social media commentators criticising their action. The critics say for all that it is worth, they should have been supporting one of their own than selling cheap by endorsing the NPP MP.
To think that a broadcast journalist can also assume that "actors campaigning against John Dumelo are daft", is even more worrisome. I'm actually 'scandalised' by that comment.
What that means, in essence, is that by the virtue of the fact that the NPP presidential candidate, Nana Akufo-Addo, who is also a lawyer, gets all lawyers to campaign against him, they are daft? And all the pastors campaigning against Osofo Kyiri Abosom can also be categorised as daft and oh all lecturers or professors campaigning against Prof Naana Jane Opoku-Agyemang are daft?
I mean, what really is the essence of our country being democratic if we all can't openly show our political stance. It is an open secret that politics is a dirty game. A game that takes no prisoners and definitely not for the weak or faint-hearted. It is not a game where you'll have to coil up simply because you don't want to hurt feelings. I dare say that if the scripts are flipped, John Dumelo will do the same as his colleagues, so let's not all catch unnecessary feelings here.
The Vice President; Dr Mahamudu Bawumia recently went to Adenta to canvass the vote for Yaw Buabeng Asamoah against his own brother-in-law Ramadan Adamu Mohammed. Does that make him a demon??
And for those arguing that the arts industry needs people like John in places of influence so the voices of creatives can be heard loudly, let me remind you that the likes of Dzifa Gomashie were in places of influence when she became deputy minister of Tourism under the NDC. Socrates Sarfo is the Director for Creative Arts at the National Commission on Culture, David Dontoh is also chairman at the National Film Authority (no disrespect to these people ) but 'we still dey our dey.'
And if the movie industry is 'dead', John Dumelo going to Parliament won't suddenly make magic happen by reviving it. Yes, he can make a difference but the chances here are uncertain.
John Dumelo is a fine, passionate and resilient actor and politician. But he's no special human or creative to be pampered…Not in this crucial times. He should understand that the space he finds himself in is not for the meek. And his focus should not be on his colleague actors campaigning for or against him. It should be on the electorates. They are the ones that need to be convinced about his message and his party's policies.
His colleagues owe him no allegiance because of their relationship with him. There are rights in this country and even more choices. Will you suddenly disown your blood brother if he decides to convert from Christianity to Islam?? Choices people, choices.
A word to the wise is certainly not in the north but enough.
****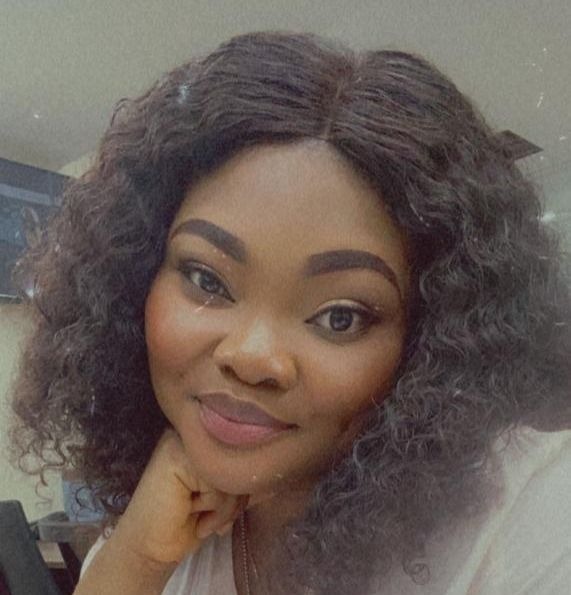 My writer, Noella Kharyne Yalley is an on-air personality and production assistant with The Multimedia Group's showbiz desk. Her view does not represent that of the company.