Sonrise Senior High School has progressed to the quarterfinal stage of the ongoing National Science and Maths Quiz (NSMQ) competition.
Aside from the impressive performance displayed by the contestants, Sonrise SHS rose to the occasion when it mattered most by beating Holy Child School and Kumasi High School to win convincingly.
After Holy Child managed to take a strong lead in the first round, Sonrise came up stronger and fiercer to take charge of the remaining rounds, landing them with 52 points.
This was the first one-eighth contest held on Monday, November 15.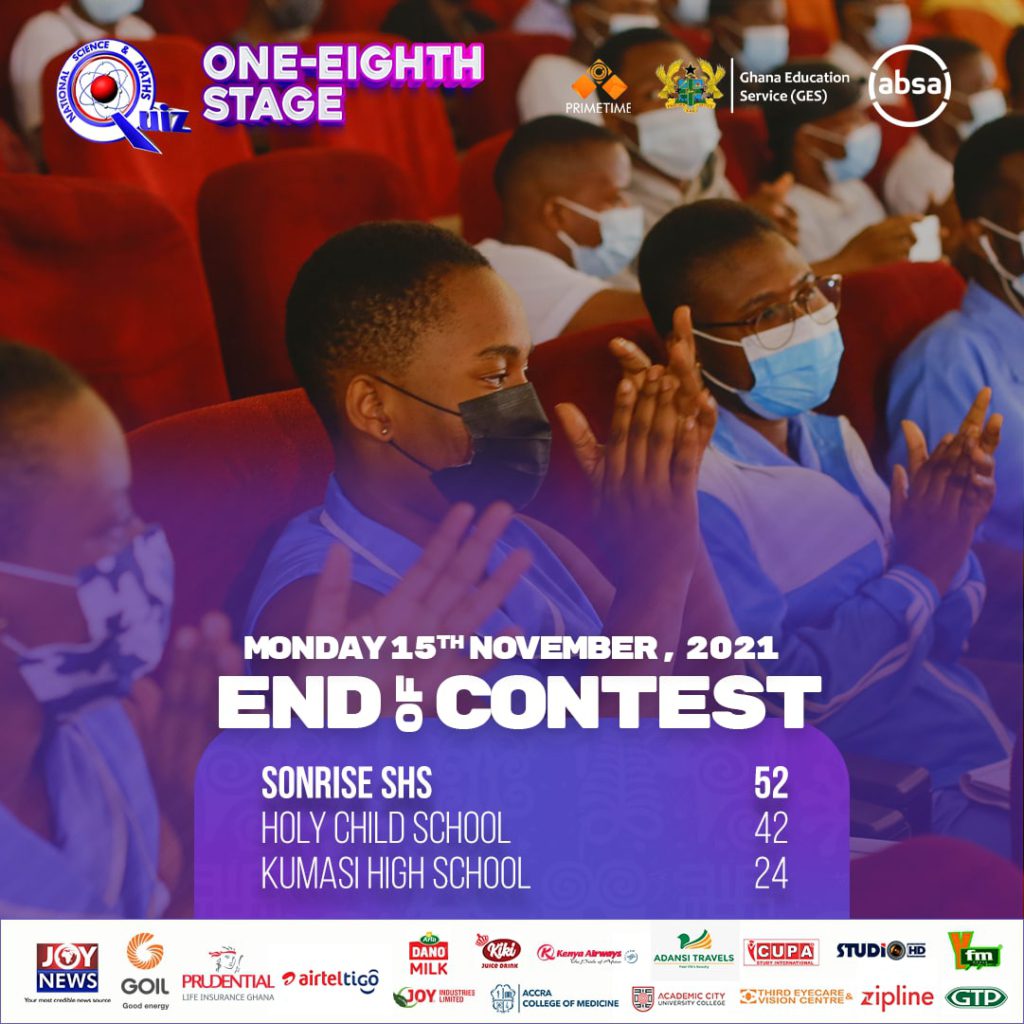 Holy Child School came second with 42 points, while Kumasi High School trailed with only 24 points at the end of the contest.
All the way from the Volta region, Sonrise SHS caused the sun to set on their opponents' dreams of advancing into the next stage of the competition.
If you are shocked, then get some absorbers because the boys say they have more shocks ahead.
Meanwhile, Bolgatanga SHS has equally booked a slot in the next stage of the competition; it thwarted the dreams of Abuakwa State College and Northern School of Business.
The 2021 National Science & Maths Quiz is produced by Primetime Limited and sponsored by the Ghana Education Service in partnership with Absa.
The broadcast of the National Science & Maths Quiz is brought to you by JoyNews and supporting partners.