Nigeria's former President Olusegun Obasanjo has called on Ghana's presidential candidates to ensure peace and unity ahead of the December 7 polls.
In a letter addressed to the governing New Patriotic Party (NPP) and the opposition National Democratic Congress (NDC), Mr. Obasanjo urged the two leaders to be mindful of the importance of preserving the unity, peace, and stability of the country which has been bequeathed to them by those before them, including the late former President Jerry John Rawlings.
"Ghana has for a long time remained the beacon of democracy in our West Africa region and the continent at large", he added.
The former President encouraged the two candidates, President Akufo-Addo and former President John Dramani Mahama to play by the rules and desist from the use of language that incites violence and hate.
"I implore you to approach these elections with a very competitive spirit but also with respect for one another, respect for democratic values, love for country, and a sense of responsibility to preserve the gains Ghana has made since the advent of democracy," part of the statement read.
Mr. Obasanjo was optimistic that should his caution be heeded, Ghana will come out the winner after the polls, irrespective of the general outcome.
Find his letter below: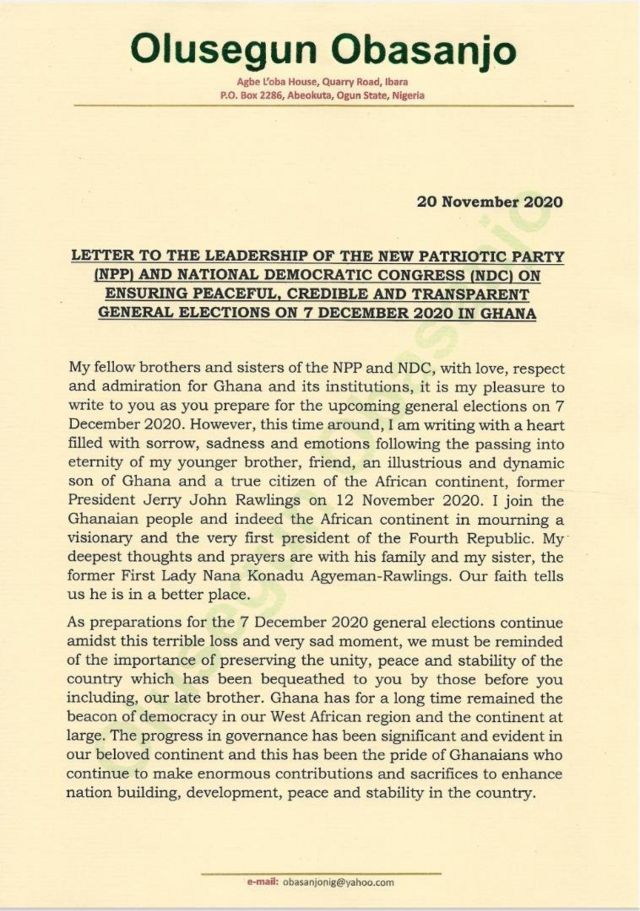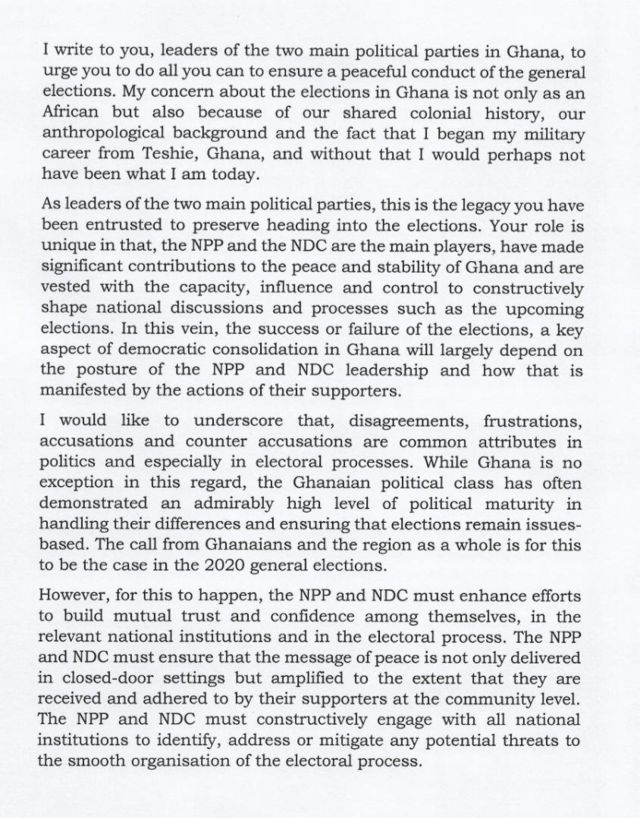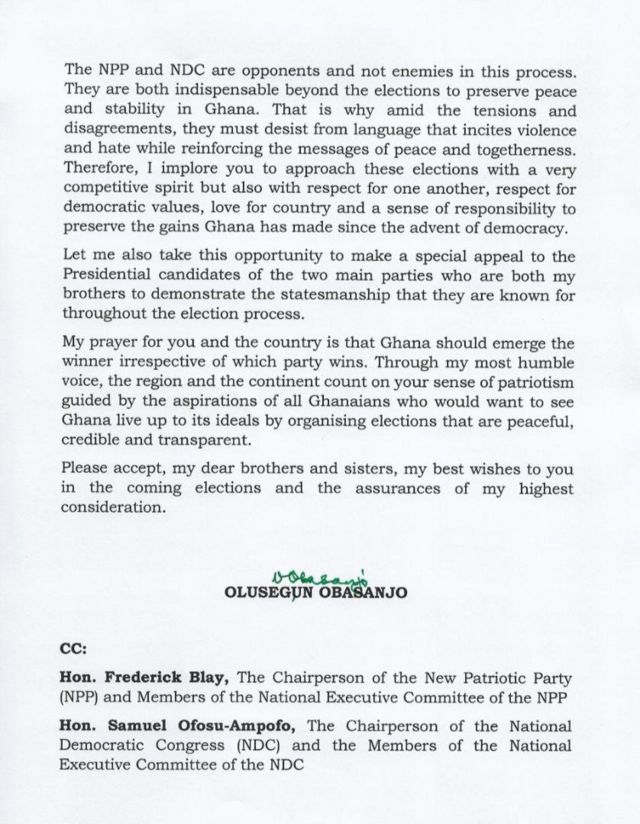 –