Twitter alternative Parler has become the most-downloaded app in the United States as conservatives flock to the self-styled "free speech" app after the US election.
It follows a clampdown on the spread of election misinformation by Twitter and Facebook in recent days.
Owner Dan Bongino said the service was adding "thousands to users per minute" on Sunday.
But the sudden boom also caused technical issues for users.
Parler 'free speech' app tops charts in wake of Trump defeat…https://t.co/8tNZV4GxIw

— Timesnest (@timesnest) November 9, 2020
Some reported problems registering and a slowdown of the app as its servers attempted to deal with the influx.
Parler founder John Matze said the app had added two million new users in a day, and increased its daily active users four-fold over the weekend.
"Don't worry, the app isn't normally this slow," he promised new arrivals.
While Mr Trump himself is not a user, the platform already features several high-profile contributors following earlier bursts of growth this year.
Texas Senator Ted Cruz boasts 2.6 million followers on the platform, while Fox News hosts Mark Levin and Sean Hannity each have more than two million.
Launched in 2018, Parler has proved particularly popular among Trump supporters and right-wing conservatives. Such groups have frequently accused Twitter and Facebook of unfairly censoring their views.
It is one of a handful of start-up social networks – such as MeWe or Gab – trying to appeal to disgruntled users of the biggest platforms.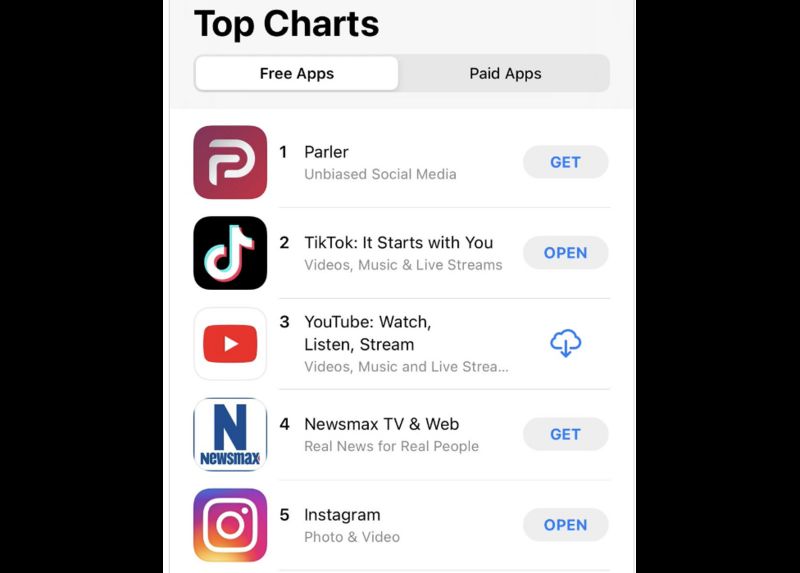 Mr Trump has been among Twitter's most vocal critics and has seen many of his tweets hidden and labelled as misleading during the election period.
Named after the French verb "to speak", the app has very similar functions to Twitter. Posts can be replied to with comments, "echoed" in a way similar to retweeting, and upvoted instead of liked.
Parler says it keeps bans to an "absolute minimum", and does not fact-check posts.
Parler does, however, ban some things, including pornography, threats of violence, and support for terrorism.