Leicester and Tottenham have provided eight players between them for the PFA Premier League Team of the Year.
Jamie Vardy is one of a quartet of players from league leaders Leicester, while Premier League top scorer Harry Kane is one of four men from Spurs.
Arsenal midfielder Mesut Ozil, on the shortlist for the PFA Player of the Year Award, misses out.
Women's Super League 1 champions Chelsea have three players in the WSL 1 Team of the Year.
Kane has scored 24 goals this season for Tottenham, who are five points behind Leicester with four games remaining.
As well as Vardy, Wes Morgan, N'Golo Kante and Riyad Mahrez are included from Leicester while Toby Alderweireld, Danny Rose and Dele Alli join Kane from Tottenham.
Manchester United goalkeeper David De Gea, Arsenal full-back Hector Bellerin and West Ham's Dimitri Payet make up the rest of the team.
The PFA awards evening takes place on Sunday 24 April, when the PFA Player of the Year will be announced. Vardy, Kane, Mahrez, Kane, Ozil and Payet are on the shortlist for that award.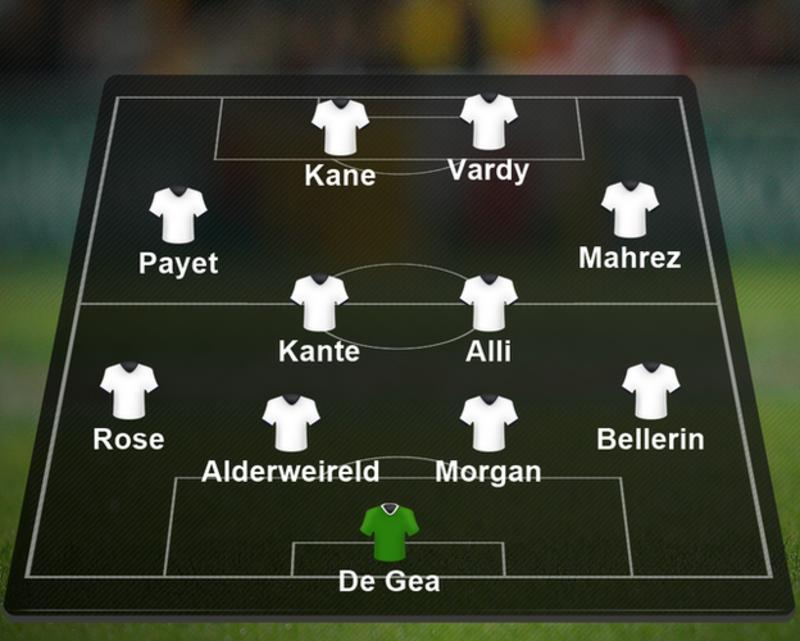 –
Follow Joy Sports on Twitter: @JoySportsGH. Our hashtag is #JoySports