The Director-General of the Ghana Health Service (GHS), Dr Patrick Kuma-Aboagye, gave updates on the country's Covid-19 case count.
This follows the steady rise of Ghana's cases months after the government lifted almost all the restrictions, including the wearing of face masks.
He was also revealed five cases of monkeypox have been confirmed in the Eastern, Western and Greater Accra regions.
As of June 3, 2022, the active case count stood at 396, with 46 new cases and 1,445 deaths.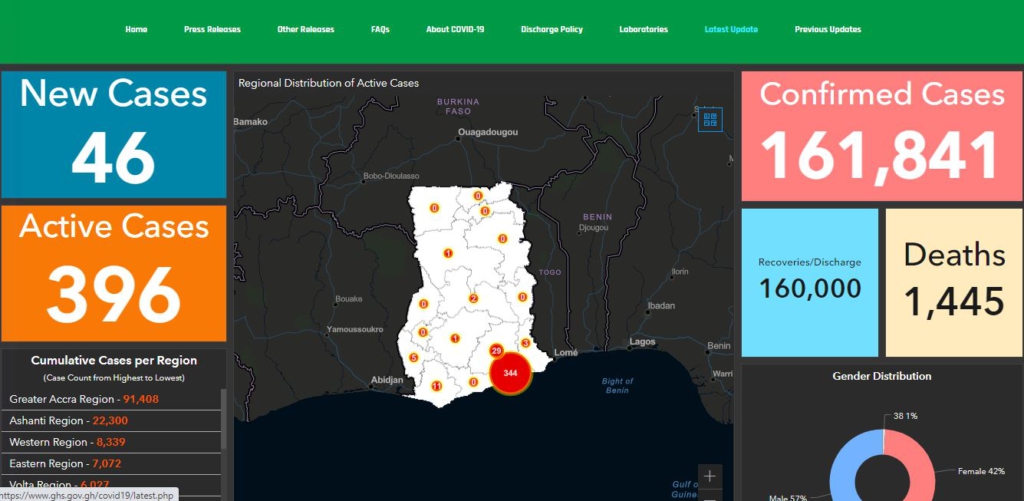 Between the month of April and May, the country's active cases were less than 100 – many expressed happiness over the situation due to what they believed to be a gradual victory against the virus.
Meanwhile, the public has been cautioned to continue observing the safety protocols where necessary to reduce further spread of the virus.