A timely intervention by the Police this morning averted a near bloody clash between some commercial drivers and passengers on the N1 at Abeka La Paz in Accra.
The drivers and their conductors, aka mates believed to be members of the Ghana Private Road Transport Union (GPRTU), jumped onto the highway to enforce a nationwide strike announced by their leaders.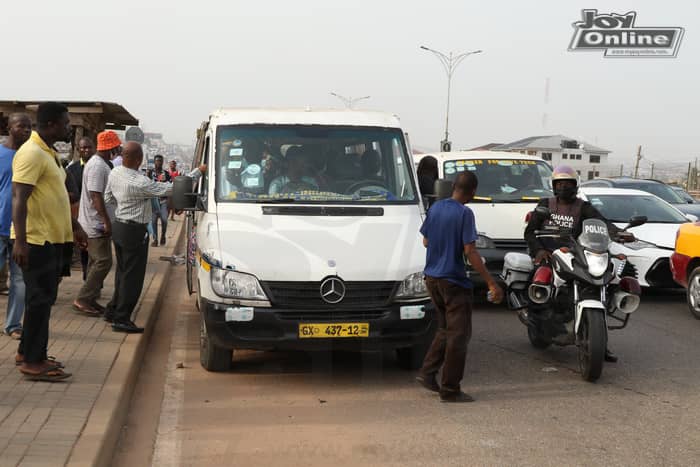 Their aggrieved colleagues who were holding sticks stopped commercial vehicles and forced passengers out to walk to their destination to make their strike achieve its aim.
They confronted anyone, including their colleague drivers and passengers who challenged their action.
The situation compelled commuters to walk long distances while others were looking for other alternatives to get to their destination.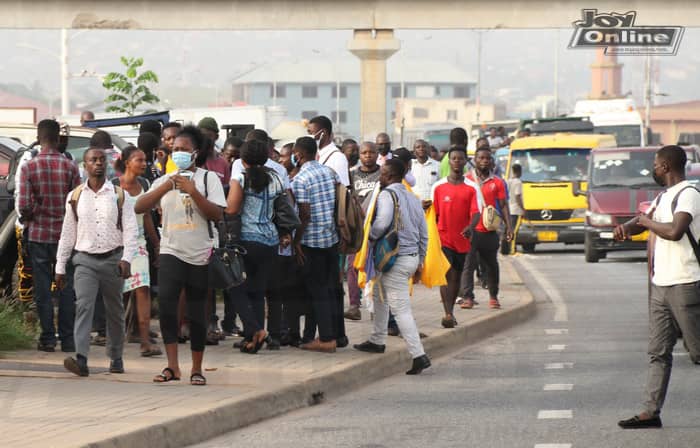 Some stranded and agitated passengers surrounded the driver's mates and demanded their change since their journey was cancelled.
While this was ongoing, armed police personnel on motorbikes arrived at the scene to stop them and asked the stranded passengers to board the vehicles to continue their journey.
Kofi Agyemang, one of the passengers, lauded the Police for being at the scene on time to avert the near bloody clash.