Serena Williams is the Wimbledon champion, again.
The American won her sixth title at the All England Club on Saturday, beating Garbine Muguruza of Spain 6-4, 6-4 in the women's final.
For Williams, it is her second "Serena Slam" — holding all four major titles at the same time.
If Williams can win the U.S. Open, she would become the first person to win a calendar-year Grand Slam since Steffi Graf in 1988.
Overall, it was the 21st major title for Williams, one shy of Graf's Open-era record. Margaret Court holds the overall record with 24.
More to follow…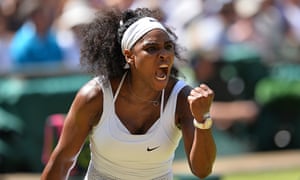 –