When she pumped her right fist in the air thrice and let out a scream that could be heard even from the last seat of the stadium, it signified one thing — victory.
Shelly-Ann Fraser-Pryce has done it again. It was in a contest the world of athletics has never probably witnessed before, be it male or female: Asher-Smith of Britain, world champion in 200m four years ago, walked to her lane wearing a beautiful smile with a perfect dimple to march. Marie Josee Talou, two silver medals in London five years ago, blew air through her fingers, Elaine Thompson-Herah, the fastest living woman on earth, and four times individual Olympic champion.
Shericka Jackson, a prodigy who dominated the Jamaica national championships, and the icon of the sport, Shelly-Ann Fraser-Pryce; the only athlete in history to win four individual 100m gold medals in the world championships.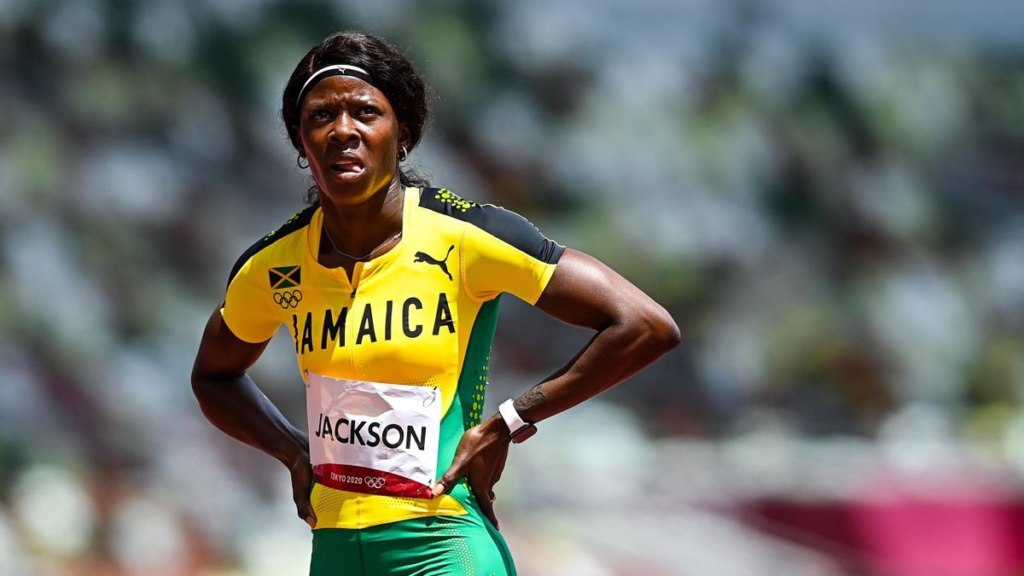 This line-up, if it was ingredients for a meal, its aroma would have filled every corner of this stadium. This delicacy served by World Athletics whets appetites beyond recognition.
When the gun was fired, this 35-year-old mother, outpaced her younger sisters to gold with a time of 10.67s.
She raced towards the stands. Her son who was in the crowd smiled. It was a special moment to savour. Five world titles, five 100m titles. Not even Usain Bolt who dominated this distance for a decade could manage such glory.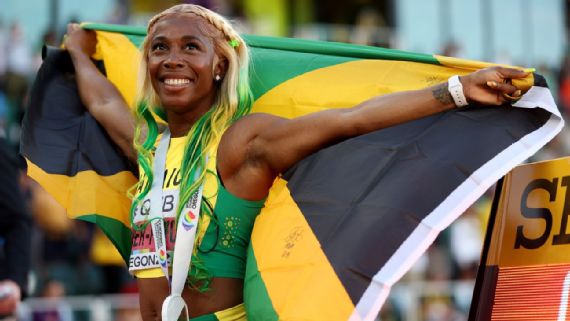 Proud moment for the woman who has made these tracks her playground. With her blonde hair cinched into a braid up top, and with green-tinted locks flowing in the breeze, and a gold medal around her neck, Fraser-Pryce offered smiles, hugs, and took selfies with the fans as she jogged and waved in appreciation.
She would describe it as special because it is her fifth gold medal in 100m. "It is definitely special and I am doing it at 35," she lifts her left hand up, opens her palm, and repeats "yes, I said 35, and I am grateful for that. I have always trusted myself and my coach and believe in my abilities and once I am healthy, I am going to compete," she states.
This was a subtle response to critics who say it is over for this genius of a sprinter. "So many people believe that when women turn 35, it somehow diminishes our gift, our talent," Fraser-Pryce added. "But I'm still able to line up and compete, and that is very special."
It is indeed special for this goddess of an athlete. Even Usain Bolt would admire numbers within same distance he dominated for a decade. 100 in 2009, 2013, 2015, 2019, and 2022.
Thompson-Herah who has never won a medal in a world championship prior to tonight was completely obliterated.
She would later tell journalists "maybe, I am an Olympics baby," as she struggled to explain why this stage has never favoured her as she finished surprising 10.81s as she expressed mixed emotions of Jamaica sweep.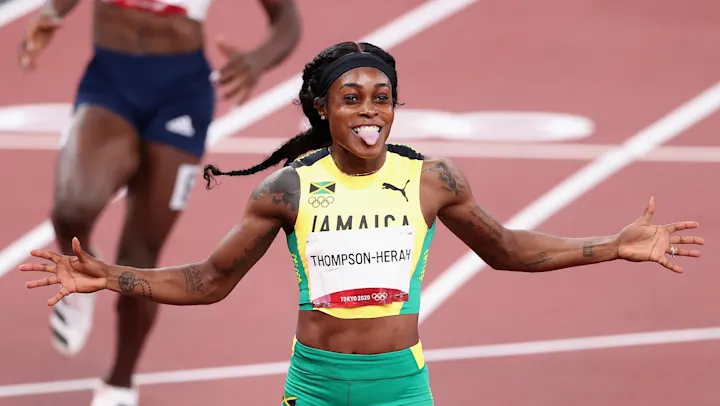 "It means a lot to us. We have been working hard," she said. "One-two-three at the Olympics, and 1-2-3 at championships. Even though I wanted to win, it didn't work out. But I'm still keeping the journey going."
Shericka Jackson's strides found her a place on the podium as she crossed the line after clock ticked 10.73s.
The gold-winning time of 10.67s has been choreographed. Choreographed from three continents: Africa, Europe, and America.
First, it was at the Moi International Stadium, Kasarani, Nairobi in May. Fraser-Pryce's name was breathing through the speakers as raced beyond her peers in a cathedral identified as the heartbeat of athletics in Kenya and dubbed, 'Home of Heroes.'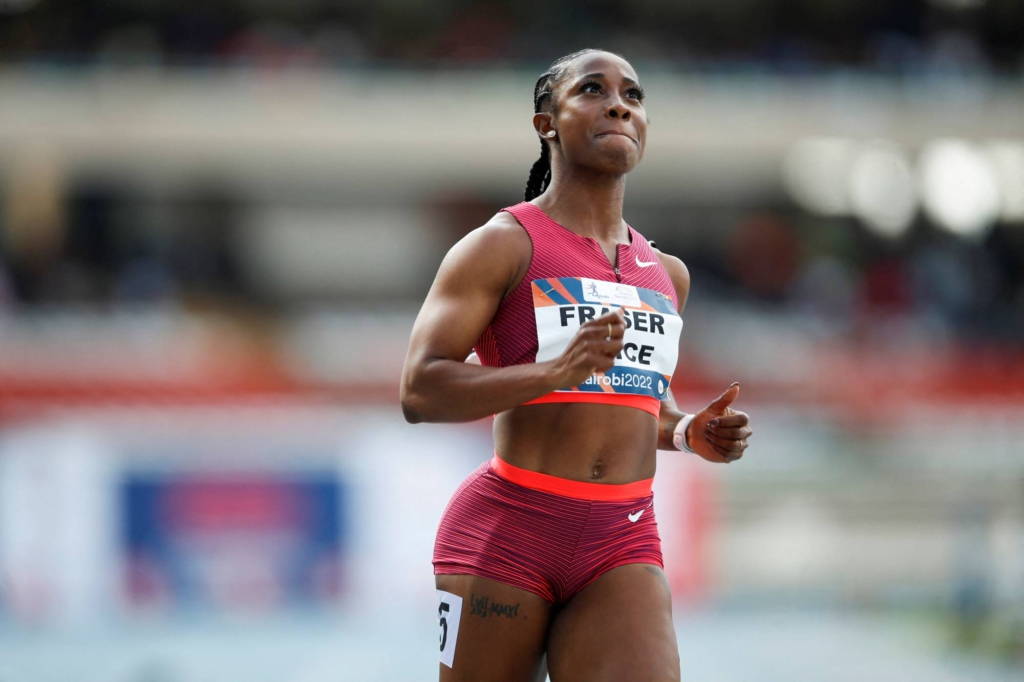 Then, there was the Paris Diamond League, at the celebrated Stade Sebastien Charlety. Unbeknownst to her, this was the time to cap her as the greatest 100m sprinter the world has ever seen. A time that would immortalise her name and status amidst cheers and whistles inside the Hayward field, the home track and field in the Northwest US since 1921.
No ifs. No buts. She is the Greatest Of All Time (GOAT) on this track has ever seen and maybe, will ever see. Her ilk is rare. Special beings are created among humans in certain generations to make life more meaningful. Fraser-Pryce is that being of her generation.
Shelly, you began your journey at the home of heroes with 10.67s in Africa and became a heroine with same time 10.67s in the United States. Remarkable.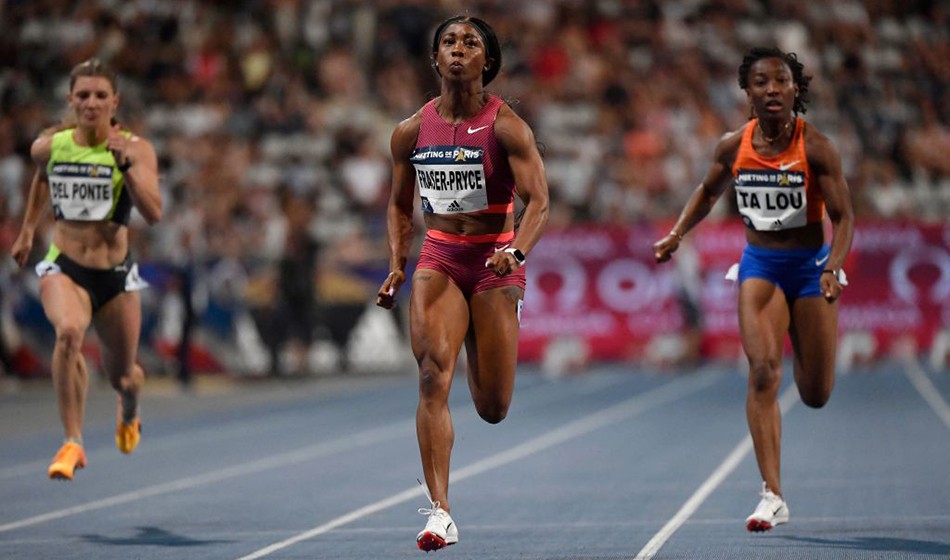 What is special about 10.67?
She laughs, "haha! There's definitely something special about it and I am glad I was able to do it again," she says.
"Championship is always…" there's a pause. She begins to think about what to say. "it is weird that in championships, you are thinking about so many things and you just want to win for a lot of people.
"Technically, sometimes you'll be off but to be able to come out with a win is good."
When she came out good, she shared love, and there was a party as Jamaica swept the podium just as United States men's 100m team did on day two of this never-to-be-forgotten event.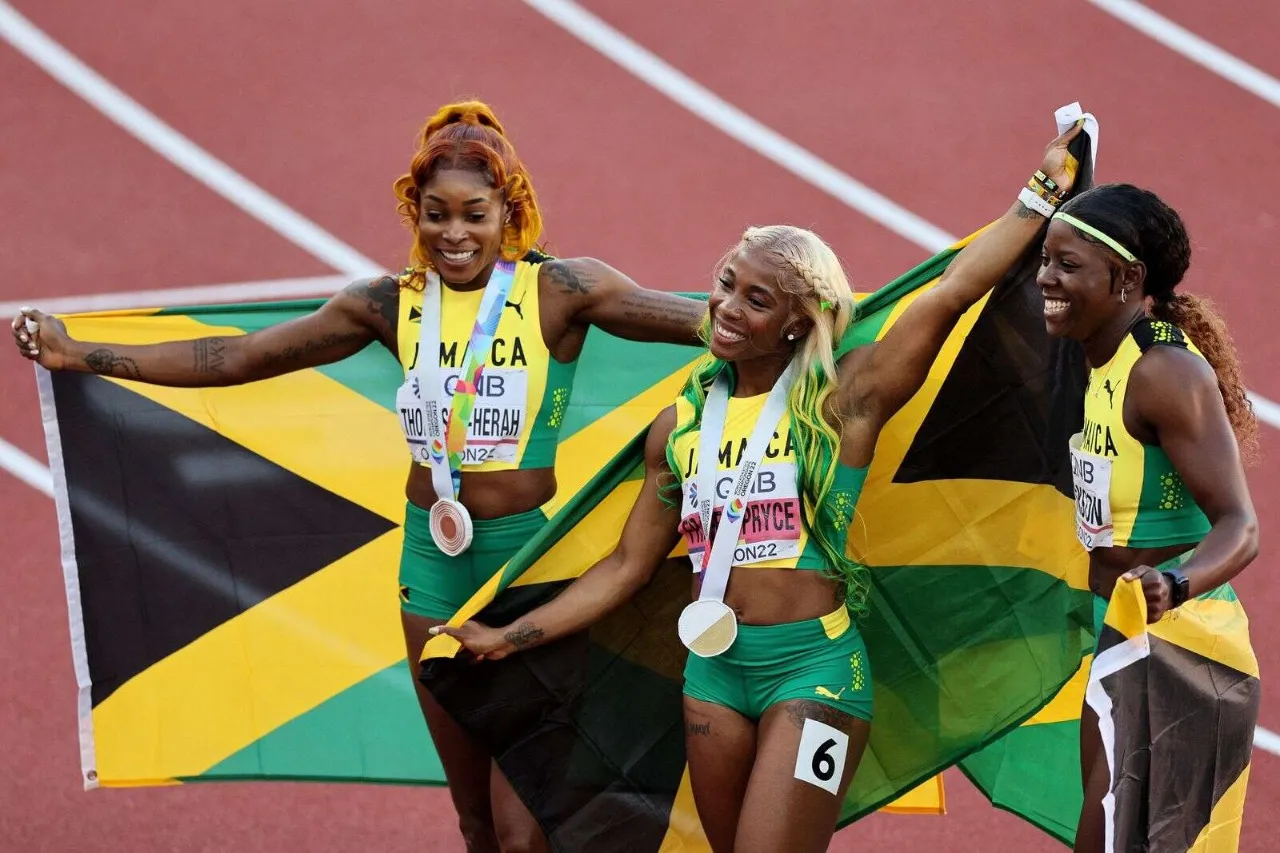 This hare impersonating humans on earth knows how to do it. When she decides to shelve her spikes, history will remember this woman from Jamaica who shared love with her pace and smiles.
Give way Oregon, Shelly-Ann Fraser-Pryce is in town.