"…The reality of Ghana's athletes over the years has been rather appalling, exacerbated by a country with a tinge of parsimony when it comes to athletics but fulsome when it concerns the Black Stars."
Let's face it, the performance of Ghana's top two sprinters at the World Championships in Oregon has been below par.
Failure of Benjamin Azamati and Joseph Paul Amoah to progress to the second round of the 100m and later the 200m for the latter, left many, who deprived themselves of sleep to watch the races, disappointed.
The duo went into the competition on the back of renewed optimism that the long wait for a medal at the global track and field championships could finally be over.
On paper, the excitement was justified, with both athletes running lifetime bests over 100m this season. Azamati in particular, carried the biggest weight – his appearance at two Diamond League events this year, fuelling the good cheer.
By day two of the competition, Ghanaians were already left ruing what could have been.
In reality, outside of the online reportage and TV footage of their performances on social media, these athletes were isolated, left to fend for themselves, and expected to compete with colleagues who had been exposed to the best of facilities, months prior to the competition.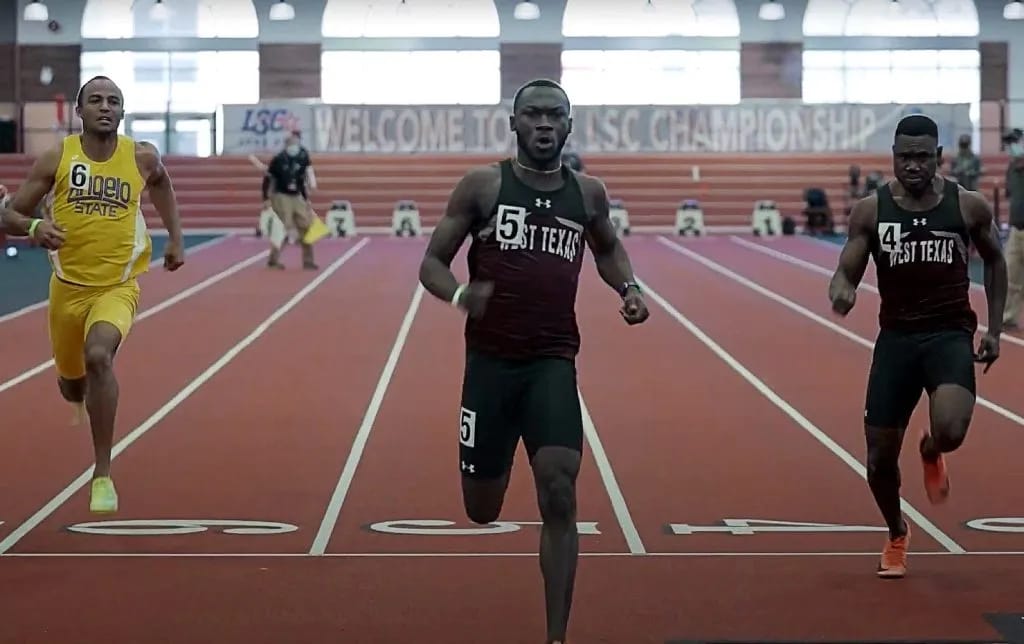 For any keen follower of the sport, it was glaring they would struggle to make an impact in Eugene. The performance of the duo has nothing to do with the talent and everything to do with a lack of investment and support for their craft.
You see – Ghana is a country of expectations with no investment. This is ingrained in the very fabric of the nation. Everyone prays for a miracle, instead of working for it.
No one seems to be interested in the process, but rather, only the result. We approach competitions as isolated events, instead of the 'end of a process'.
Unlike some big athletics countries like the USA, Jamaica, and to some extent Kenya, whose athletes compete professionally, all of Ghana's top athletes are student-athletes who are bound by college scholarships and academic work.
Their unique situation requires tact and strategy and this is where the country has colossally failed its star men.
Amoah booked his place at the Worlds in April 2022, just three months before the competition. However, lack of resources meant the next time he raced over the 100m since qualifying, was when he took to the Hayward Field track.
He had no money to prepare at top facilities and did not have an opportunity to enter big competitions anywhere around the world. We left him to his fate and expected that buying him a ticket and sticking him into a student-style accommodation sharing a tiny bed with a roommate is enough support for him to succeed.
The 9.94 seconds he ran this year to qualify for the competition is the second fastest time over the short sprint in Ghana's history. He ran that time just three months ago. If he matched that in Oregon, he would have finished 4th in the final.
The NCAA championships, the college athletics event that Azamati and Amoah constantly compete for their respective schools, concludes its calendar in the first week of June.
From then on, students no longer have access to their school trainers, and sometimes, the school's facilities are also closed.
Without money to enter a training camp, how and where would our student-athletes prepare?
After making the semi-finals in the 200m at the Olympic Games 12 months ago in Tokyo, Amoah would have been saddened by the turn of events on the US west coast.
At a personal level, that is permissible, based on his ambitions. But, along with all the other Ghanaian athletes at this championship, he should be unencumbered by the mawkish entitled mentality of those who have let them down.
The reality of Ghana's athletes over the years has been rather appalling, exacerbated by a country with blatant parsimony when it comes to athletics but fulsome when it concerns the Black Stars.
The men's 4x100m relay team, of which Azamati and Amoah are torch bearers, have not competed together since the Olympic Games 12 months ago where they set a national record. Actually, they had not even seen each other since that competition, until they met here in Eugene a few days ago.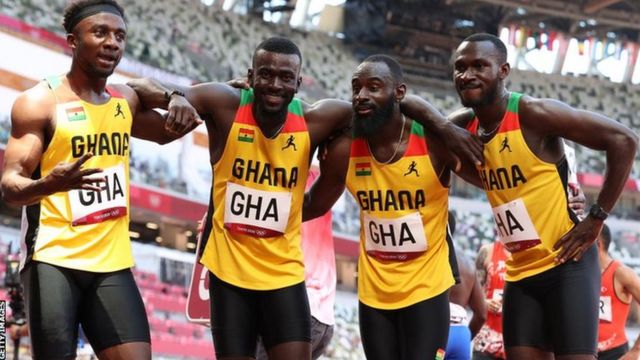 Yet, when they take to the tracks on Friday, expectations will be high. Typically, Ghanaians would be praying for a miracle, when they could have worked for one.
Deborah Acquah is a national record holder in the women's long jump. And just like her colleagues, she too has not competed since the NCAA championships ended in the first week of June.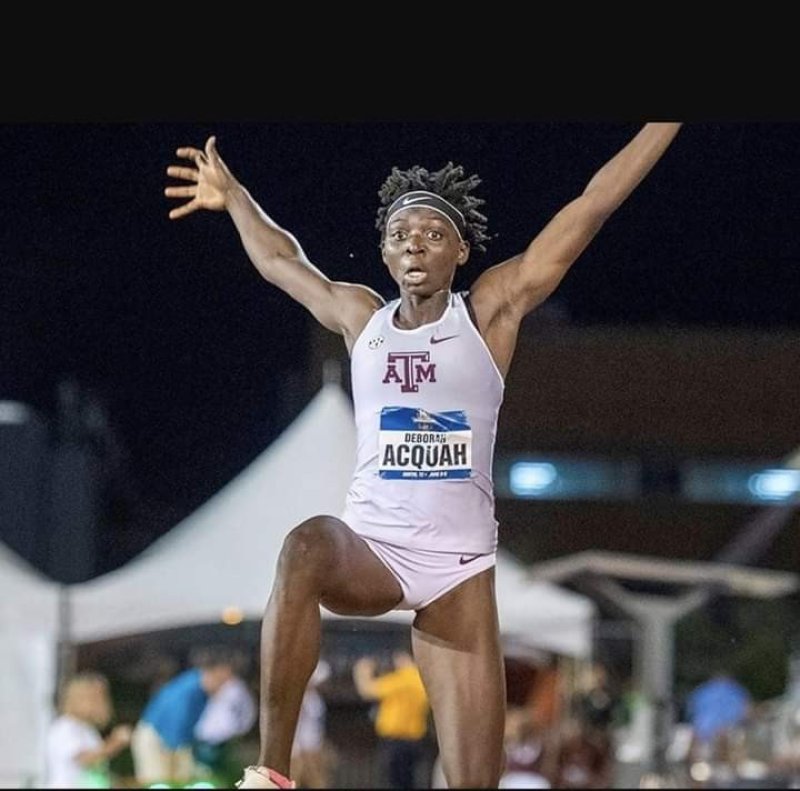 When she takes to the sand pit on Saturday, it could be the last time she competes for Ghana. Having graduated from college this year, and with no support to keep going, she told me in an earlier interview this year, that she would have no reason to keep going if support does not arrive. And yet, the country celebrated her silver medal at the African Games in Rabat in 2019.
Alex Amankwah is back in the limelight, defying the pressures of a full-time job in the US to qualify for the championships. But as he trains in Oregon readying for his event, his mind is divided over the work hours he is losing from his job just by being in Oregon, wondering if his time here is worth it.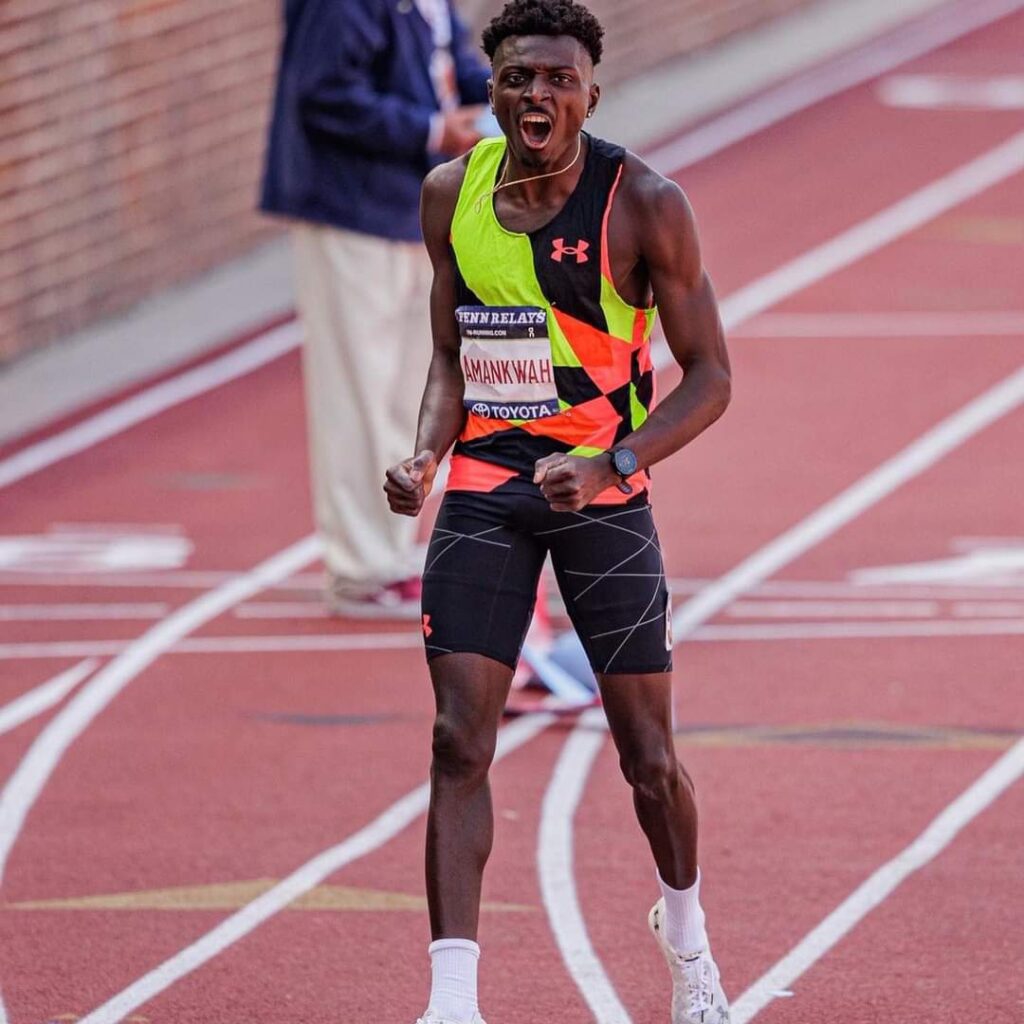 That's how we retired the talented generation of female sprinters led by Janet Amponsah. Together with Flings Owusu-Agyepong, Gemma Acheampong, and Akua Obeng-Akrofi, they set a national record in the 4x100m relay (42.67s), qualified for the Rio 2016 Olympics and the 2017 World Championships.
But a lack of support has sent all of them into early retirement, choosing corporate America over sporty Ghana.
Unavoidably, that's where the current generation is headed. Another talented group, burdened by the fiendish neglect of sporting authorities, will be forced to choose their livelihood over the bootless venture of competing for Ghana.
Our current situation is like holding a wolf by the ears – the most dangerous thing to do is to let go. It would be foolish to let this crop go. With an African Games to come on home soil next year, they represent our best chance of meaningful participation.
For now, lower your expectations, and direct your anger toward the authorities. For Azamati and company, they have been nothing but spectacular ambassadors of this country. And for that, they deserve all of our support.
DISCLAIMER: The Views, Comments, Opinions, Contributions and Statements made by Readers and Contributors on this platform do not necessarily represent the views or policy of Multimedia Group Limited.