This must be the strangest book ever written by a royal.
Prince Harry's memoir, Spare, is part confession, part rant and part love letter. In places it feels like the longest angry drunk text ever sent.
It's the view from inside what he calls a "surreal fishbowl" and "unending Truman Show".
It's disarmingly frank and intimate – showing the sheer weirdness of his often isolated life. And it's the small details, rather than the set-piece moments, that give a glimpse of how little we really knew.
There are glimpses of him as a royal stoner, smoking a joint after dinner and worrying the smoke was going to blow over to his elderly neighbour the Duke of Kent.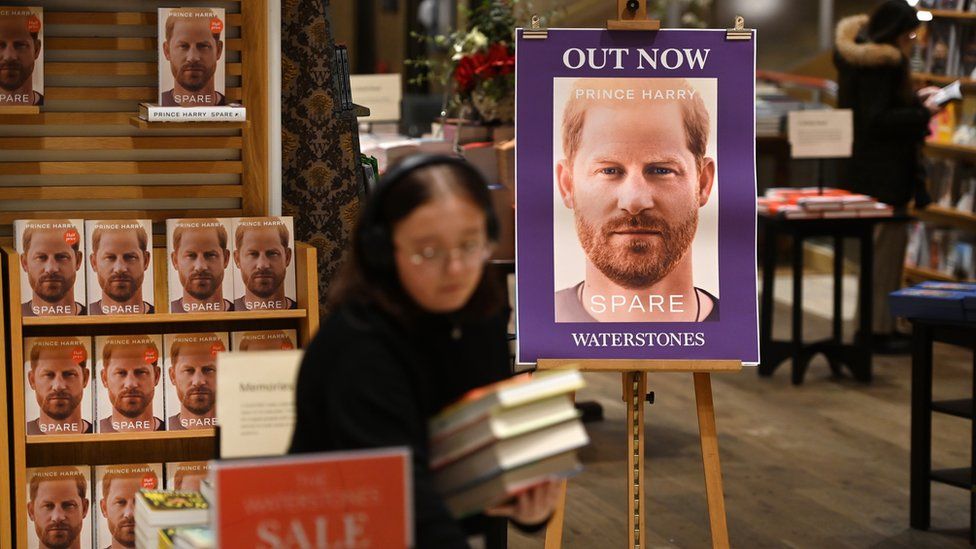 What other royal recollection would cover losing his virginity behind a pub, or go into such prolonged detail about a frost-bitten penis? This royal appendage gets more lines than many of his relatives. Maybe there should be a spoiler alert for the special cushion that's made.
He was also keenly conscious of girls with "throne syndrome", who would be "visibly fitting herself with a crown the moment she shook my hand".
Or there's the story about when he's in Buckingham Palace during the Golden Jubilee concert and listening to Brian May playing on the roof – and notices his grandmother Queen Elizabeth is wearing earplugs.
His pre-Meghan life in London was ostensibly full of luxury, but it also feels as though he was undercover in his own life.
Harry suffered from appalling panic attacks, awful for anyone, but debilitating for someone expected to speak and appear in public.
He describes his lonely life at home, self-medicating with psychedelic drugs, drying his clothes on a radiator and planning shopping trips like military raids, to be carried out in disguise and at speed.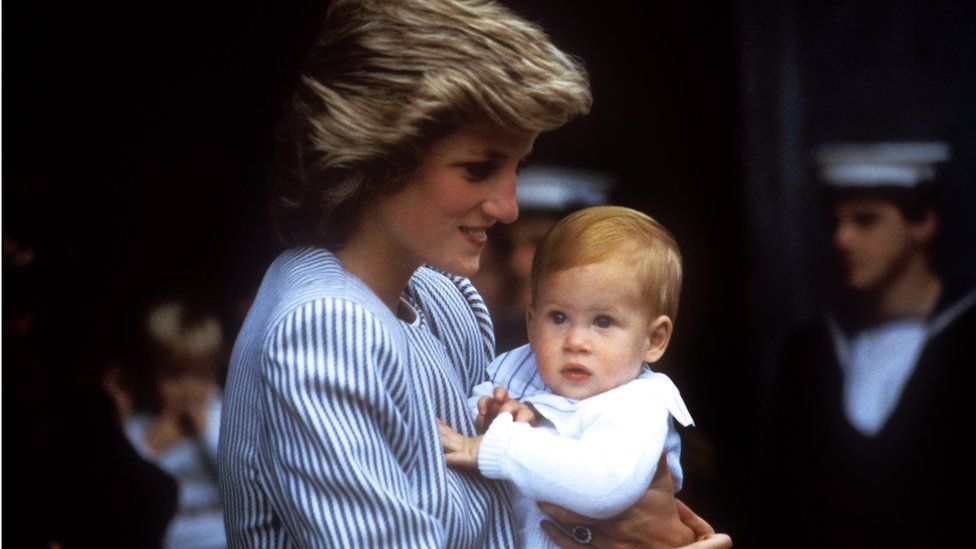 He doesn't have an Amazon account, but he hits TK Maxx for clothes, and carries out a weekly food shop in a supermarket, rehearsing exactly where to find his favourite salmon and yoghurts. When he's in there one day he overhears shoppers debating whether he's gay.
But it's a profoundly odd life, moving suddenly between this lack of glamour to time with the international jet set.
Harry says he watches the TV show Friends on a loop, identifying with the funny guy character of Chandler. But then on a trip to the US he is at a party with Courtney Cox, the actress who plays Chandler's on-screen wife, Monica.
And this really is a trip, because he ends up taking hallucinogenic drugs and watches a pedal-bin coming to life. It's a long way from the commentary for Trooping the Colour.
The ghost-written work is a fast-paced, quickfire account, looking out from the inside, always scratchily aware of the bodyguards outside the door and the cameras waiting to catch him. As a schoolboy, smoking cannabis with his friends, he watches the police outside there to guard him.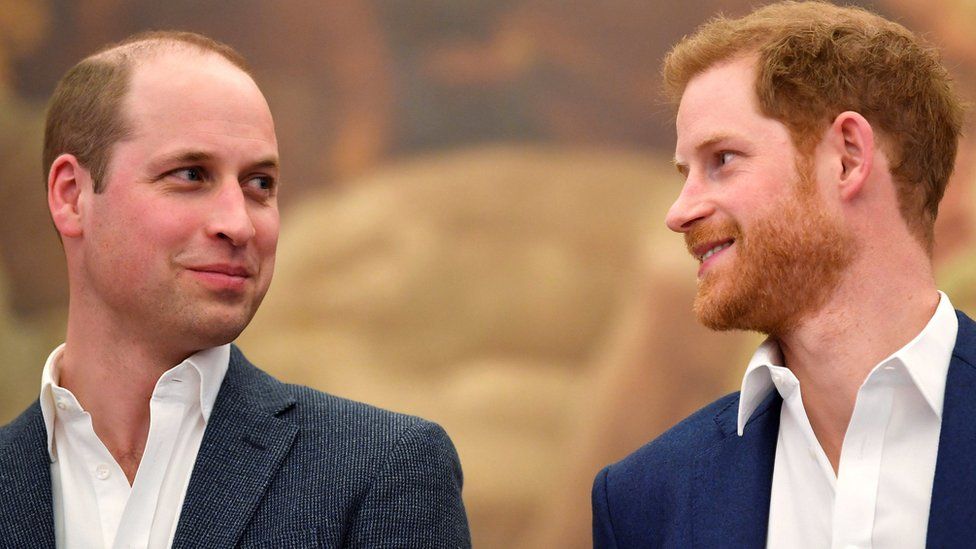 At the very centre of this story, permeating almost every page, is the huge trauma that seems to have distorted the rest of his life – the death of his mother Princess Diana.
He adored her unreservedly and an overwhelming sense of unresolved grief is at the hub of all his other anxieties, like spokes on a wheel.
He really, really hates the press, blaming them for chasing his mother so relentlessly, including in the events leading to her death in Paris, with Harry returning obsessively to the scene of the car accident.
His anger at the news media is wide ranging, but Rupert Murdoch is singled out in particular and one of his executives is only described in anagram form, so much is his allergic reaction.
The rows with his brother Prince William are often framed by references to the closeness they had previously had with their mother.
His paralysing anxiety and self-destructiveness also seem to be consequences of the loss of his mother, taking away an emotional anchor that, until meeting Meghan, he had never replaced.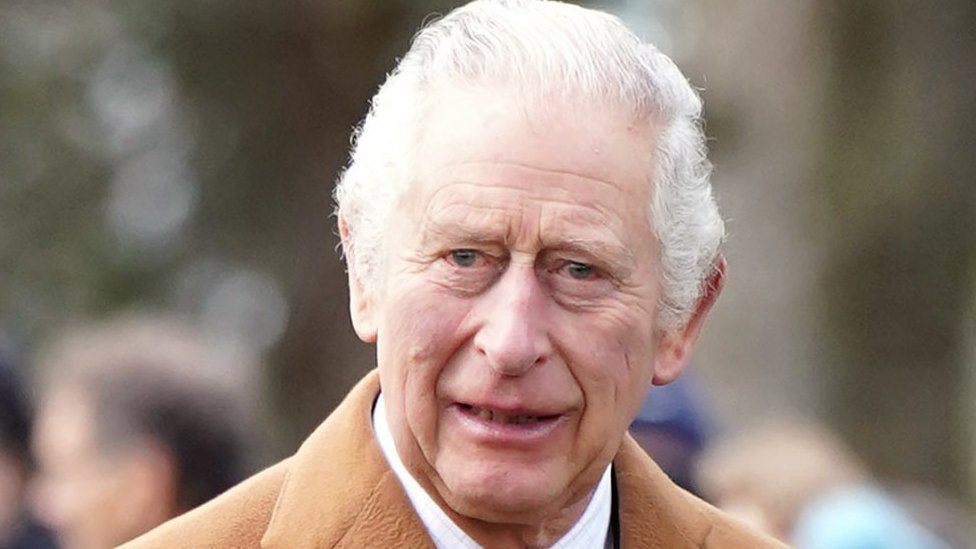 Warning: Some strong language is used in the following paragraphs
There is also something of a death obsession. Going into Westminster Abbey for his brother's wedding he cheerfully thinks about the 3,000 people buried in the church over the centuries.
What's missing from the book is any sense of awareness of any wider context of the rest of the world outside. It's as if he has been blinded by the paparazzi flashlights. No one worries about paying gas bills in this book. He's back and forth to Africa like he was going a few stops on the Northern Line.
Although, that would have been more exotic for him because he says the only time he got on a Tube train was on a school trip.
While copiously indiscreet about the interior of royal life – yes, that's his father doing physio exercises in his boxers – it remains strangely silent on any views about the outside world, even though he's no longer a working royal.
There are some glimpses. Harry talks about Prince William making what he calls a "vaguely anti-Brexit speech" which seems to annoy the tabloids.
"Brexit was their bread and butter. How dare he suggest it was bullshit," he writes.
The other royals are claimed by Prince Harry to be obsessing over the score sheets of how many visits they've carried out compared with other family members, looking over their shoulders in case anyone should question their purpose.
But he is also unmistakably a creature of his own upbringing, describing shooting a deer in a way that doesn't feel like the new-age therapy version of Californian Harry.
So who will be most upset about all these revelations in his book?
Netflix mostly. They paid a prince's ransom for six hours of TV waffle and the smug contents of an Instagram feed, whereas the book crackles like a burning log with something bizarre on almost every page.
Plenty of the book will get people irritated too, particularly its self-absorption. He talks about a row over people parking near his palace accommodation with more detail than you'd expect from a small war.
There are some off-the-wall claims too, such as comparing the Spice Girls' "crusade against sexism" with "Mandela's struggle against apartheid".
The leaks of the book have focused on the family conflicts and Harry's resentment at a lack of support for him and Meghan.
Camilla arrives in the story to become his stepmother, with the narrative exuding a mixture of suspicion and a determined effort to be polite. But mostly suspicion really. It feels a bit divorced dad telling everyone he's not bitter, he doesn't mind that he paid for everything, really, not bitter at all, just wishing them both well…
But taken as a whole, beyond the excerpts, a much warmer picture emerges of his father, King Charles, even when it seems that the narrator is giving him a hard time.
Charles is seen padding around in his slippers, listening to his audio-books, obsessed with Shakespeare, wearing Dior scent and falling asleep at his desk. He's seen as having faced terrible school bullying, still keeping a teddy bear as a totem of a lonely childhood.
His father tries to provide some emotional support for Harry after Diana's death, sitting up with him until he falls asleep at night, but it feels as though his good intentions had to navigate some tricky barriers.
Charles leaves notes for him trying to say nice things – but Harry questions why he couldn't say them in person. He goes to see Harry in a school play and laughs uproariously and is then criticised by his son for laughing in the wrong places.
When the adult brothers are feuding, Charles begins to sound like something of a Shakespearean figure himself, King Lear in tweed, begging his sons not to make his old age a misery.
The King is presented as old fashioned and rather unworldly. But he might be learning a new bit of text speak. TMI. Too much information…
DISCLAIMER: The Views, Comments, Opinions, Contributions and Statements made by Readers and Contributors on this platform do not necessarily represent the views or policy of Multimedia Group Limited.