The Member of Parliament (MP) for the Wenchi constituency in the Bono region, Alhaji Haruna Seidu, has underscored the need for Ghanaians to end any form of discrimination against physically challenged persons.
He said, "People living with disabilities (PWD) rather deserve love and support so that they could strive".
Alhaji Haruna gave the call when he presented 36 brand new wheelchairs to some PWDs in the Wenchi Municipality.
He said caring for the PWDs should be a shared responsibility but not a business for one man.
"I encourage everyone to come on board to get physically challenged persons off the streets by providing them with their needs and wants.
We could be building a just, content and thriving society," the Wenchi MP stressed.
Presenting the items, Alhaji Haruna said he provided 36 wheelchairs instead of the original 31 requested by the PWDs in Wenchi.
This, he noted will cater for any other persons who have not been captured by the register.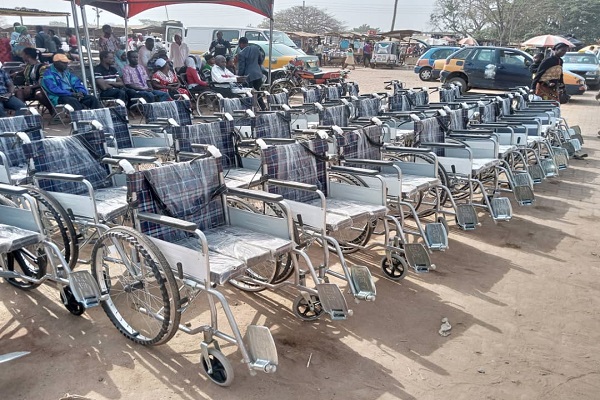 "I hope these wheelchairs will aid you in your day-to-day activities so take good care of them to last longer," Alhaji Haruna noted.
Chairman of the Wenchi Municipal Physically Challenged Association, Richard Ofosu Ameyaw, commended the MP for his benevolence.
He stated that the wheelchairs will be of immense help to members of his association.
"I will implore the society to help their physically challenged relatives to live meaningfully rather than begging on the streets," he said.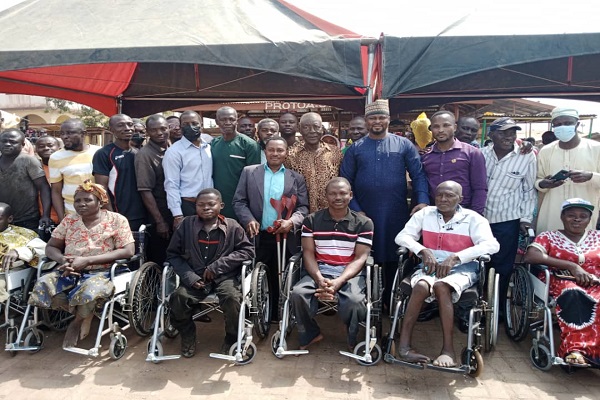 One of the beneficiaries, Elizabeth Asantewaa, appealed to the MP to help their colleagues who needed walking aids other than wheelchairs for easy movement.
She expressed gratitude to the Wenchi MP for the resolve to alleviate the suffering of PWDs in the Wenchi Municipality.