Heavy rains and strong winds have disrupted the sorting and counting of ballots in the Sunyani East Constituency in the Bono Region.
According to JoyNews' Precious Semevoh, the winds began blowing when voting ended.
He told Evans Mensah that shelter built for the exercise was subsequently destroyed by the winds. The EC officials and party agents had to seek shelter from a building nearby.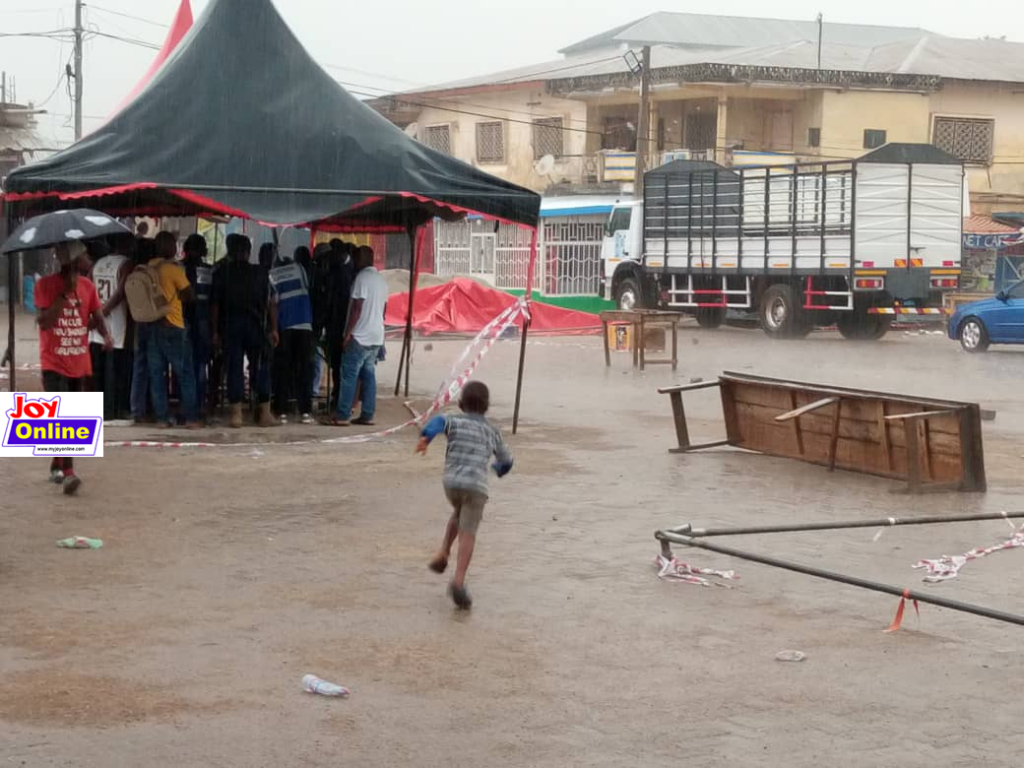 "We have about seven polling centres in the area…the whole exercise has been disrupted making the sorting and counting very difficult for the EC officials," he added.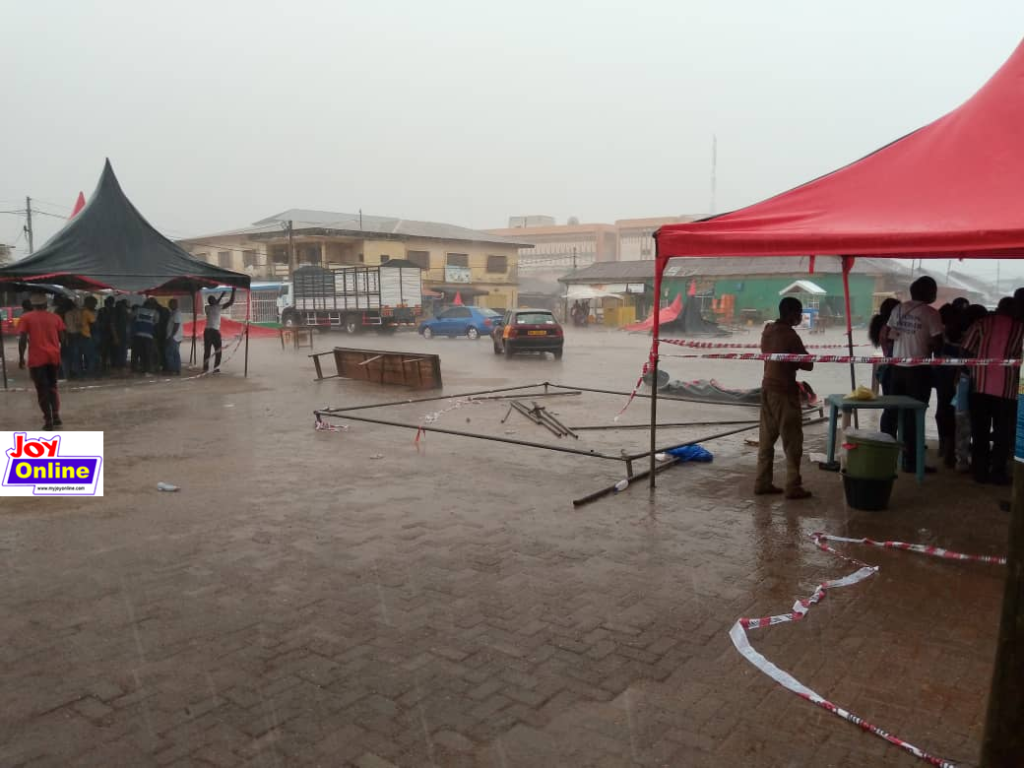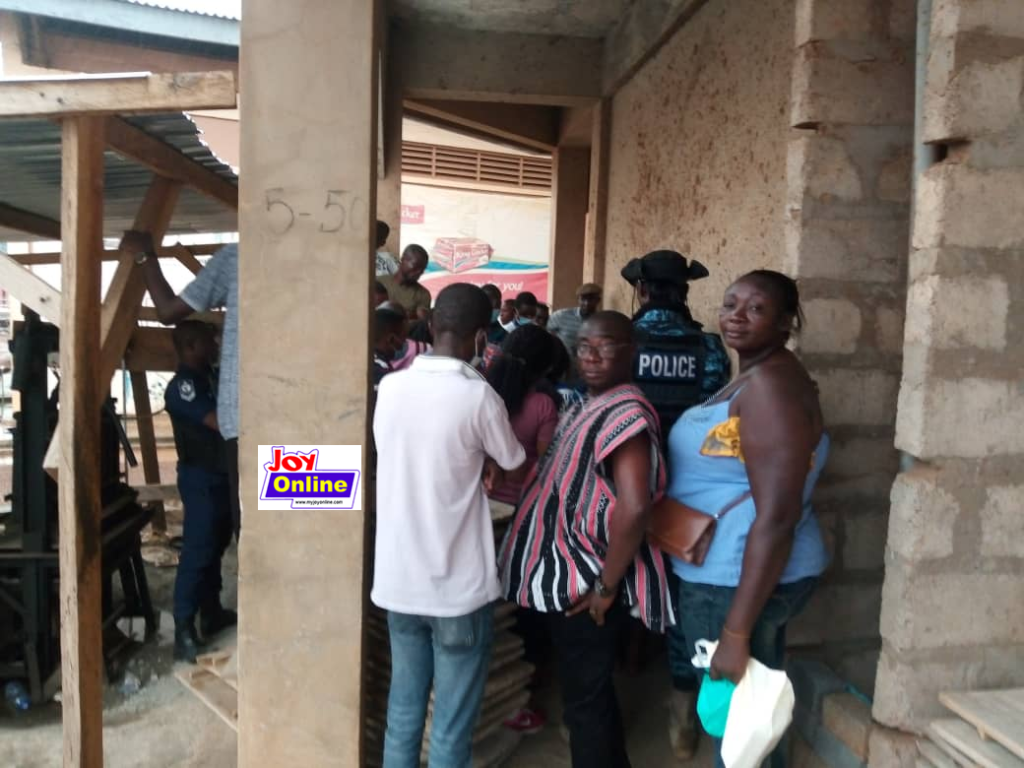 The EC, he explained, has sought to reach an agreement with party agents and presiding officers to use different means to count the votes.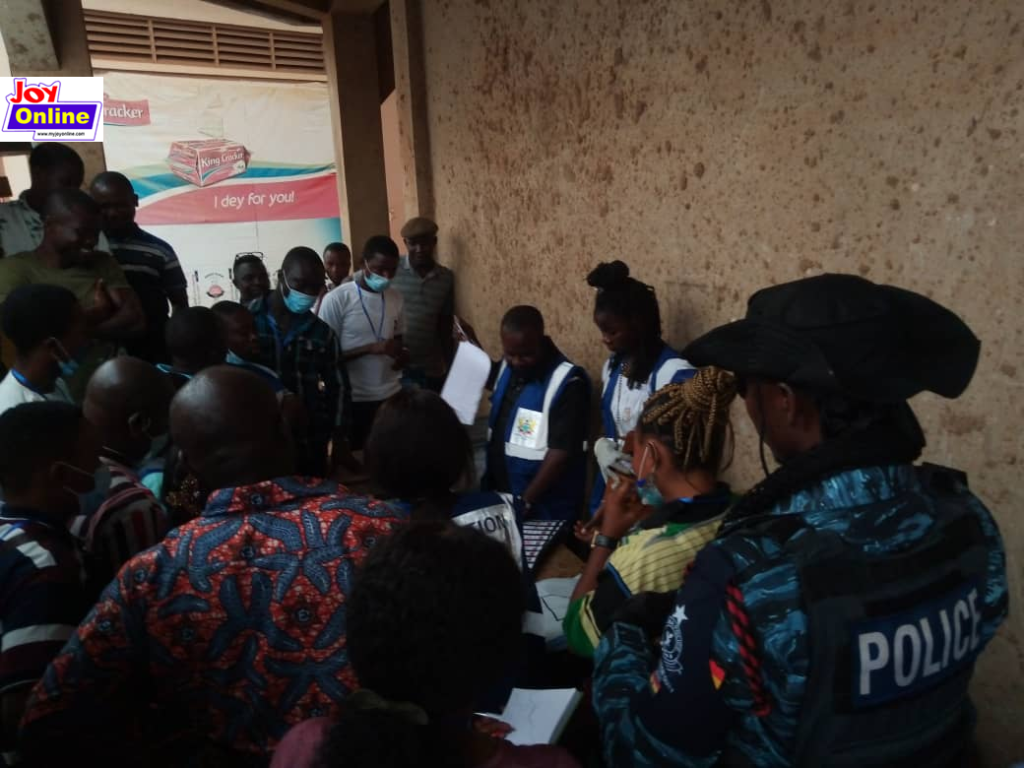 Instead of pouring ballots on the table to be counted, the EC officials have decided to take the votes out one by one.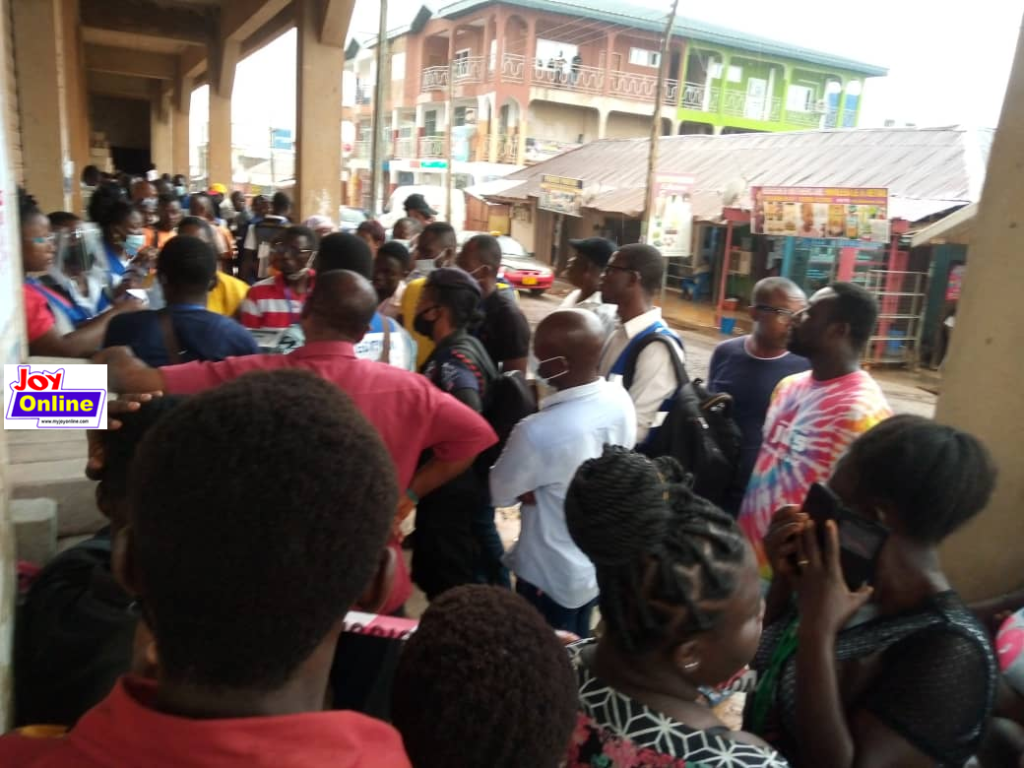 This will help them sort out which votes belong to which candidate and subsequently count them, JoyNews's Precious Semevoh added.