A Memphis policeman took photos of Tyre Nichols, while he sat bashed, bleeding and in need of medical help, newly released documents reveal.
Mr Nichols died three days after he was beaten by police during a traffic stop in the Tennessee city last month.
Officer Demetrius Haley took two photos of Mr Nichols, sharing them with at least five people, the documents show.
He is one of five Memphis policemen who have been charged with second degree murder.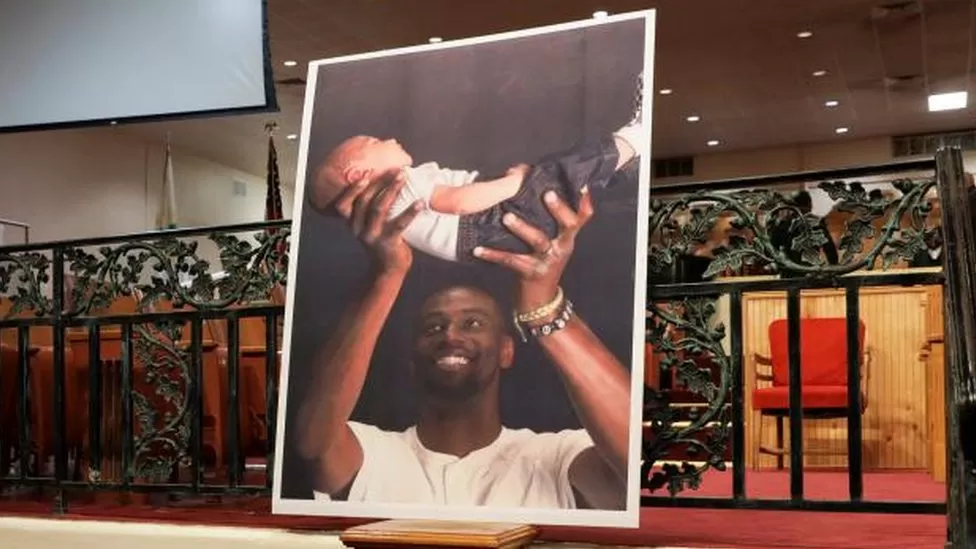 The documents, which were first reported by the New York Times, span more than 100 pages, and reveal for the first time the repeated misconduct of each of the officers.
They show Mr Haley, the officer who pulled Mr Nichols from his car, never explained to the 26-year-old why he was being stopped.
They used excessive force, the reports say, when they tasered, pepper sprayed, punched, kicked and hit Mr Nichols with a retractable baton – and then left him lying on the ground, injured, needing urgent medical attention.
Demetrius Haley was the first officer to approach Mr Nichols, a 29-year-old father, FedEx worker and keen photographer, on 7 January.
"You forced the driver out of his vehicle while using loud profanity and wearing a black sweatshirt hoodie over your head," the documents, released by the Tennessee Peace Officers Standards and Training Commission reads.
While Mr Nichols was handcuffed and slumped against an unmarked police car, Haley stood over him and took two photos, the report says. He then shared them in a text message with a civilian employee, two fellow officers and a female acquaintance.
The report does not state who the fifth recipient was, but a sixth person was subsequently identified during an investigation.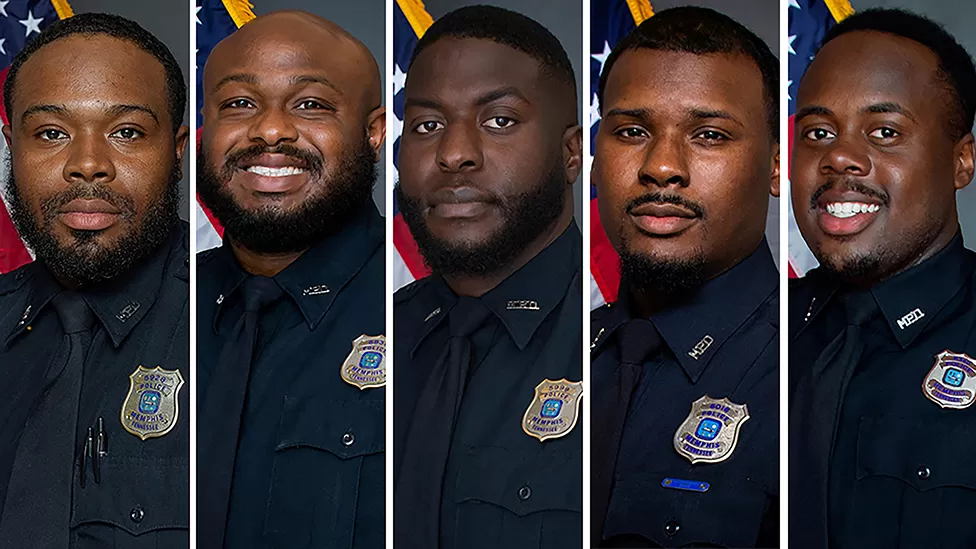 The documents describe how Haley and the other officers were "laughing and bragging" about their involvement in the incident, while Mr Nichols was left injured and lying on the ground.
It adds that, contradictory to the officer's claims, Mr Nichols never swore at them or showed any "violent threats".
The report also accuses Haley of making "untruthful" claims and omissions in his own incident report, such as failing to mention that he kicked Mr Nichols while he was on the ground.
"Your on-duty conduct was unjustly [and] blatantly unprofessional," it said.
As well as the five officers charged with murder, a sixth has also been fired, and a seventh unnamed officer has been suspended.
However as many as 13 Memphis police officers could be disciplined for "policy violations", an attorney for the city said on Tuesday.
Three emergency medical workers have also been fired for not providing Mr Nichols with adequate care.
Tyre Nichols' death sparked protests in the US, and the Memphis Police Department disbanded its so-called Scorpion unit, of which all the officers were part of, within days of his death.
DISCLAIMER: The Views, Comments, Opinions, Contributions and Statements made by Readers and Contributors on this platform do not necessarily represent the views or policy of Multimedia Group Limited.