Government is assuring its development partners of its commitment to put resources allocated for Ghana's Covid-19 vaccination programme into efficient utilisation to the benefit of all citizenry.
The Health Minister, Kwaku Agyeman Manu, said government aim is to vaccinate 20 million (60%) of Ghanaians to achieve herd immunity. 
"So far, a little over 1.2 million Ghanaians have been vaccinated against the Covid-19 out of the 20 million targets defined in our National Vaccine Deployment Plan," the minister said.
Speaking at an event themed "Celebrating successful partnership for quality maternal and child care and covid-19 prevention" the Minister announced that there is an upcoming grant from the Japanese government to enhance Ghana's Covid-19 response. 
According to the Minister, the declaration of support for Ghana to improve vaccine storage capacity in line with Ghana's Covid-19 vaccination agenda is greatly welcome as government continues to mobilize resources towards the procurement of vaccines for our Covid response.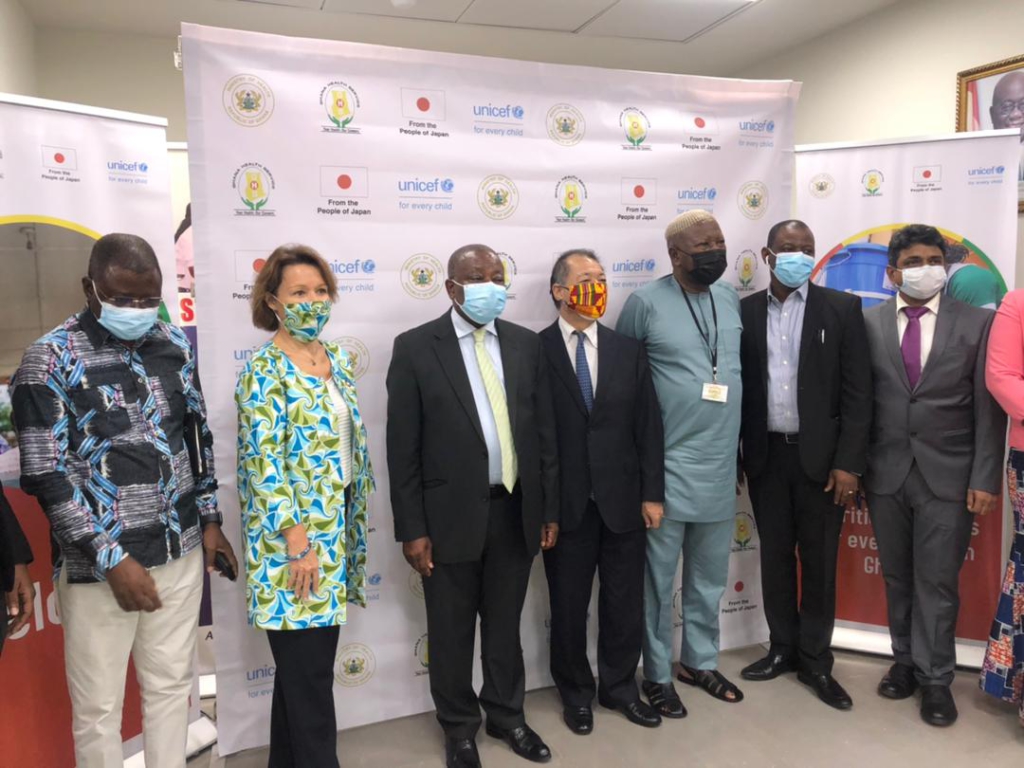 "During the Covid-19 pandemic, access to testing facilities were also enhanced with the support provided to the Noguchi Memorial Institute of Medical Research which placed the Institute at the fore of the detection of the virus facilities were brought on board.
"The recently installed Covid-19 testing and diagnostic Ghana's response even before other machines at the Eastern Regional Hospital has contributed to the testing capacity for Ghana and reduced the waiting period for test results from several days to a few hours," the Minister said in appreciation to partners.
The sector minister thanked the Japanese Government, Japan International Cooperation Agency (JICA) and UNICEF for their immense contributions towards improvements in the health system in Ghana and pledge to efficiently utilize the resources to achieve our vaccination goals.
The Minister said, "Ghana has defined Universal Health Coverage as: "All people in Ghana having timely access to high-quality health services irrespective of ability to pay at the point of use with a goal of increased access to quality essential health care and public health services for all by 2030".
The objectives, the minister said are to achieve universal access to better and efficiently managed quality Primary Health Care, to reduce unnecessary maternal, adolescent and child deaths and disabilities and increased access to responsive clinical and public health Services.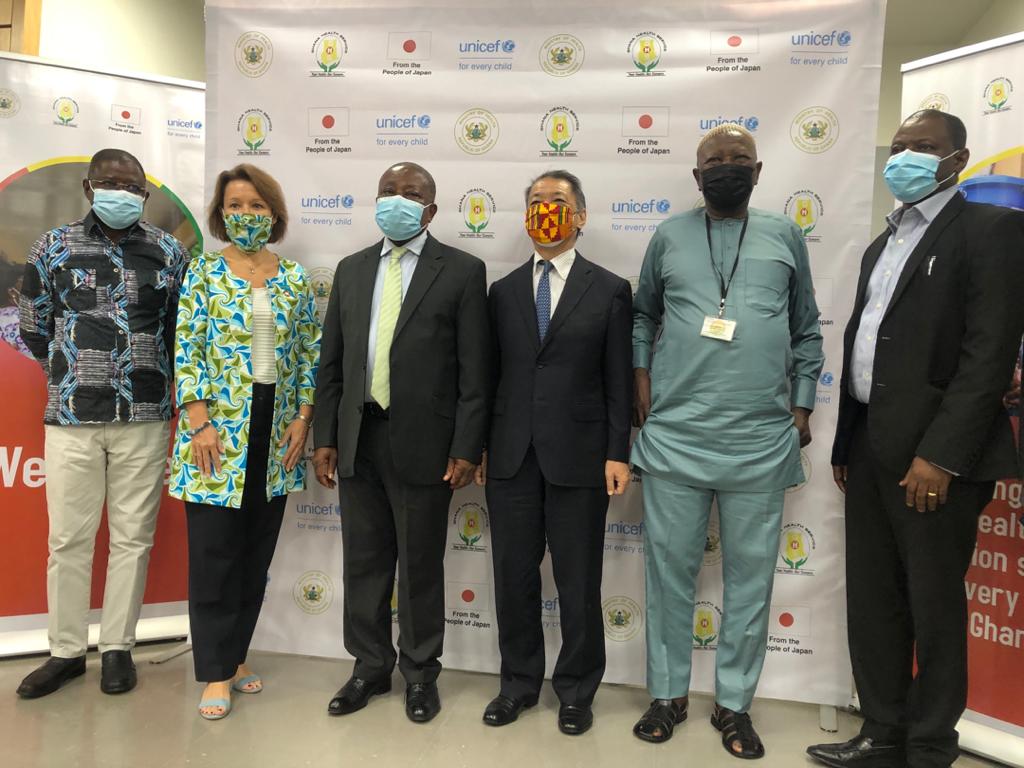 On her part, the UNICEF Representative in Ghana, Anne-Claire Dufay commended the Ministry of Health and Ghana Health Service for their strong leadership and commitment during the Covid-19 pandemic. 
"There have been major challenges to maintain essential health and nutrition service delivery during the early months of the crisis. You have stepped up to this daunting task. After an initial slow down, most essential health and nutrition services have recovered," she said.
According to her, a PCR machine has become operational at the Eastern Regional Hospital and more than 7,000 health workers were trained.
"In addition, thanks to the people of Japan, UNICEF will now procure and ship ultra-cold chain equipment to Ghana, which is essential for some vaccines to be stored at very low temperatures. We will also support accompanying training for the Government to store and deploy Covid-19 vaccines to reach greater population immunity.
"It is a timely and much-needed contribution as the ultra-cold chain will expand possibilities to receive vaccines, including through the COVAX facility (CEPI, GAVI, UNICEF, WHO)" Anne-Claire Dufay assured.
Meanwhile, the Japanese Ambassador to Ghana, Tsutomu Himeno in a short remark assured government of Ghana of their continued support during the Covid-19 global pandemic.
He also commended government for showing their strong bilateral relationship with the Japanese government and promised to deepen the friendship between the two countries.