One in three babies sent to the Neonatal Intensive Care Unit (NICU) of the Cape Coast Teaching Hospital (CCTH) dies. That's the startling statistic from hospital officials who blame the situation on limited space and lack of critical equipment. Seth Kwame Boateng has been spending some time at the Teaching Hospital and reports:
The problems of the facility start from the very structure in which the unit, NICU, is. Doctors and nurses have to deal with congestion daily. Dr Florence Brown is a Pediatric Specialist and Acting head of the pediatric unit at the Cape Coast Teaching Hospital.
Between 60 and 100 newborn babies with varied conditions are admitted here every month. They do not come from only the Central but the Western and parts of the Ashanti Regions as well. Officials say the space is not enough for even 15 babies. No space to maneuvre by health staff here.
The situation is already taking a toll on the doctors, and as a result, many babies are being lost here. Dr Florence Brown is not happy. Some of the sick babies here are treated and kept in their cots on the already congested corridors. That should not be the case, emphasised by the Head of Nursing at the unit, Afua Atakora.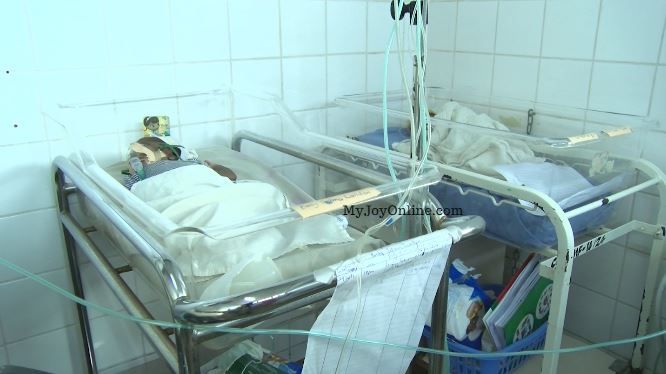 The impact of this situation goes beyond the babies. Their mothers are also affected. With no place to sleep nor rest, these mothers who have just delivered are compelled to sit for hours and offer Kangaroo mother care to their pre-term babies. Dorcas Arthur is one of such mothers, and though she is a staff in this unit, the treatment is the same.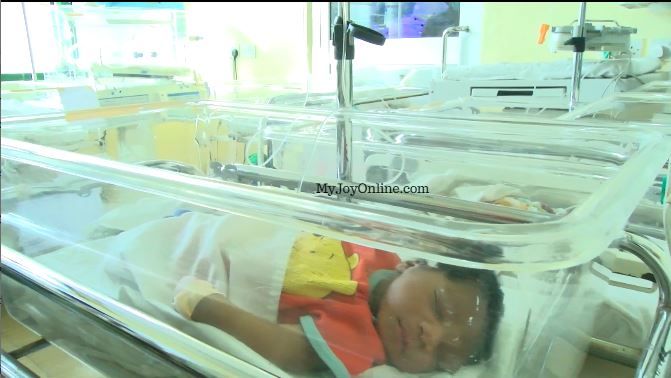 A standard Neonatal Intensive Care Unit has advanced technology and trained healthcare professionals to give special care to the tiniest patients. Here at the Cape Coast Teaching Hospital, the NICU can boast of trained healthcare professionals but not advanced technology. Aside from this, some of the life-saving equipment here do not even function.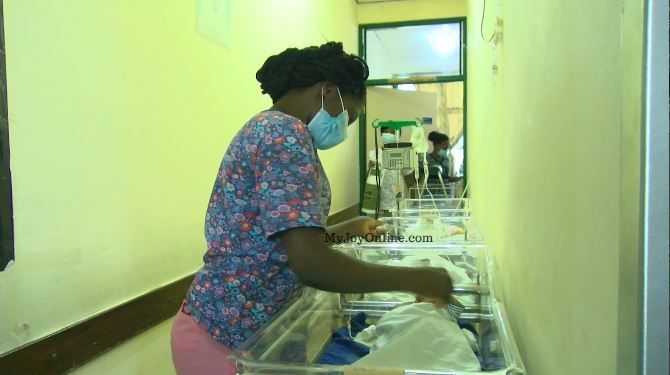 It is really frustrating for the health staff here, especially when they look at innocent souls they could have saved, die.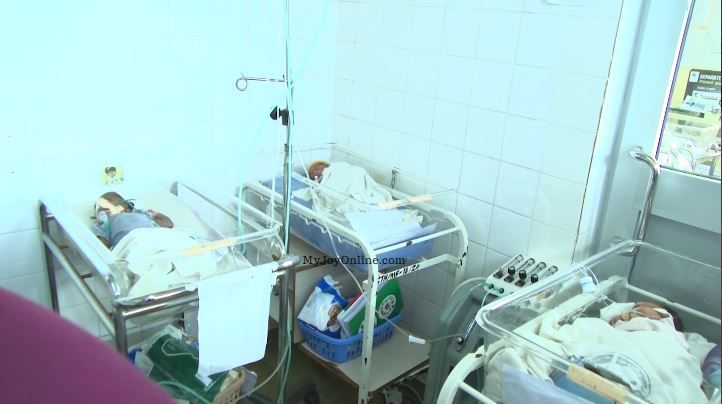 The Cape Coast Teaching Hospital's neonatal unit is in crisis. It may have the right staff, but there's only so much they can do without the right tools and equipment.