The challenge of inadequate space for the smoothing running of the Neonatal Intensive Care Unit (NICU) of the Wenchi Methodist hospital in the Bono region negatively affects the survival of premature babies.
Although the hospital has received some additional incubators from donors after JoyNews' reports that highlighted the lack of incubators, the need for space to get the machines working has become another headache.
The situation at the Neonatal Intensive Care Unit of the Wenchi Methodist Hospital, according to a former Head of the Unit, Dr Solomon Chemogo, is not the best, especially for the preterm babies.
He stated a new NICU is badly needed to manage sick newborns, particularly premature ones, properly.
"This is to enhance their optimal growth and development as they represent our future human resource," Dr Chemogo added.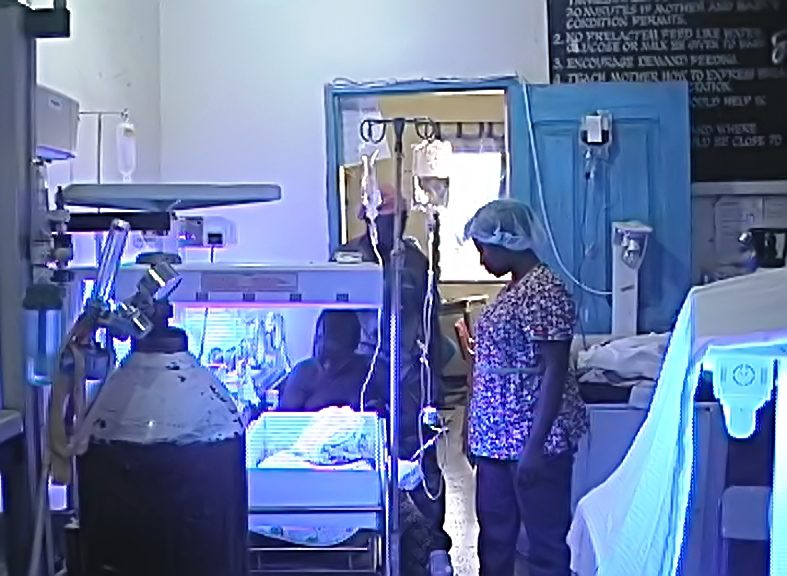 He said the unit has been recording several referrals of babies from many places, including towns in the Northern region.
This situation, he noted, has caused congestion on the ward, leading to cross-infection among babies since the babies have to be paired in incubators due to a lack of space to house the other incubators.
"I want to appeal to individuals in Ghana, and outside Ghana, I want to appeal to Non-Governmental Organisations, I want to appeal to the government to that they should again come to our aid in terms of expansion of the unit," Dr Chemogo said.
He stressed, "we need enough space to cater for the increasing number of babies who are coming as well as a space for their mothers because usually when the mothers come, they don't have any decent place that they lay their heads on, so we need to expand the place".
An Administrative Officer at the hospital, Shadrack Anane, said the hospital has taken delivery of enough incubators the space to accommodate them has become a major challenge.
"Since the challenge of incubators was aired, we have gotten donations of about 5.
Now the challenge of inadequate incubators has moved to space, so we need space to keep those incubators," Mr Anane added.
He stated the hospital has commenced internal mobilising of funds for the construction of a modern NICU building that will house the babies and their mothers to prevent needless infant mortality.
Mr Anane added, "as you can see, the IGF of the hospital is not all that enough for the project so we appeal to individuals and philanthropists to come to our aid".
A nursing mother who pleaded her anonymity had a tough time coping with the terrible condition at the NICU when her premature daughter was in the incubator.
She said a quick intervention to get a modern NICU building will be a saviour.
DISCLAIMER: The Views, Comments, Opinions, Contributions and Statements made by Readers and Contributors on this platform do not necessarily represent the views or policy of Multimedia Group Limited.