The Bono East Regional Minister, Kwasi Adu Djan, has summoned an emergency regional security meeting to discuss security concerns, following the alleged killing of a 28-year-old trader and footballer at Nkoranza, Albert Akwasi Donkor.
Inspector General of Police, George Akuffo-Dampare is expected to join the regional security meeting on Tuesday.
The REGSEC delegation is expected to also meet with the Traditional Council and the youth in the area to discuss measures to put in place to ensure that the culprits involved in the alleged murder of Albert Donkor face justice.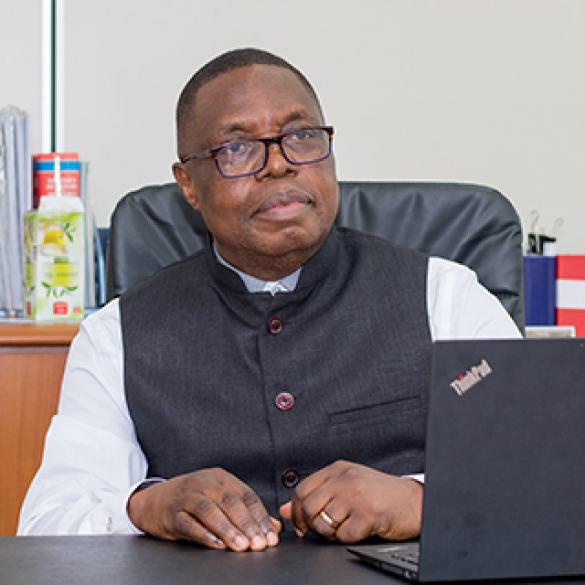 Municipal Chief Executive for Nkoranza South, Daniel Owuradu who spoke to Joy News' Ohemeng Tawiah said it is too early to point accusing fingers over the death of Albert Akwasi Donkor.
"Although there are issues that are bordering on security, specifically with the Police, we cannot confirm for now because there has not been any conclusive investigation with regards to the issue at hand. So I will just plead with anybody not to start pointing accusing fingers on anybody until we arrive at finality of the issue," he said.
Mr. Owuradu who identified the deceased as his former JHS student appealed to the youth to remain calm.
He assured that anyone found culpable in the killing of Albert Donkor would be brought to book.
"The youth are even interested in the peace more than some of us…They [the youth] know that if they don't contain the situation some bad nuts will take undue advantage and misbehave so they themselves are also protecting the security," he noted.
Meanwhile, the youth of Nkoranza are on rampage as they block the road in front of the Municipal Police Command to demand justice for Albert Donkor.
Speaking to JoyNews' Ohemeng Tawiah, family spokesperson and an uncle, Rev Dr. Mathias Sarkodie, said they have written to the Inspector General of Police and the President to ensure justice is served.
"As a family, we have taken the matter up to the High Court in Accra for us to get justice for Albert. In addition, we have written to the IGP, the Interior Ministry, and the President.
"So we think the Judiciary plus the Executive would come together to give Justice to Albert," he said.