MP for Ketu South constituency Fifi Kwetey has lamented the effect of former Deputy Trade Minister's action on the nation's fight against coronavirus.
He stated that the intentional disregard of safety protocols by his colleague Tema West MP, Carlos Ahenkorah has stained the image of Ghana's Covid-19 fight.
"Government is leading this whole process and in terms of the examples that ought to be given and the people who should give these examples are people in positions of responsibility," he told Samson Lardy Anyenini on Newsfile show, Saturday.
Speaking further, Mr Kwetey added that there is a perception that "we are treating those who are highly placed in one way and allowing those who are highly placed to be treated differently".
"The fact that some people are in jail as a result of having infringed that law, I can understand why the public would feel this is in just enough," he said.
The Ketu South MP advised that president Nana Akufo-Addo must firmly decide to set an example with this case rather than leave it's to law enforcement agencies.
"I don't think the president should be waiting necessarily for law enforcement people to do what they have to do," he said.
Mr Kwetey said Mr Ahenkorah believed he was justified during his interview with Asempa FM on Thursday.
The resigned Deputy Trade and Industry Minister visited some voter registration centres with knowing very well that he had tested positive for Covid-19.
He claimed that he adhered to all the social distancing and health protocols, implying that he did not put anyone at risk.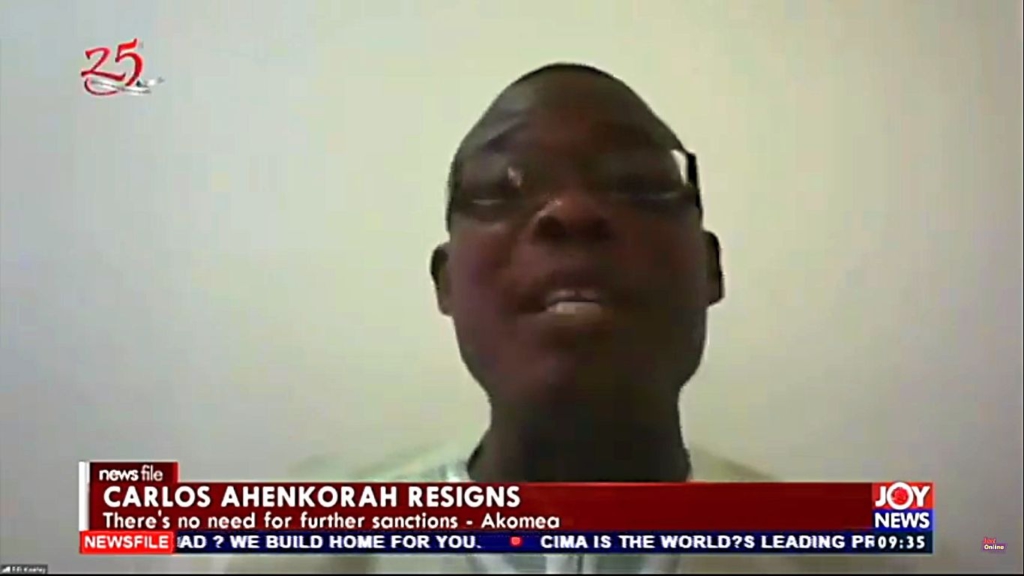 There was pressure from the public and some CSOs for him to resign claiming that for someone who ought to know better he has been callous and careless.
Pressure group OccupyGhana has added its voice to calls by many Ghanaians for the prosecution and withdrawal of the candidature of the Tema West MP, Carlos Ahenkorah.
According to Mr Kwetey, Mr Ahenkorah's decision to resign was due to the pressure piled on him rather than personal introspection and remorse for his action which put people at risk of being infected.
"I'm sure the initial backlash came to him as a surprise. Whatever has happened was because the public outcry and outrage was massive.
"Government felt very embarrassed and the pressure was brought to bear on him and he has taken this decision," he said.