A sick Form 3 student of the KNUST Senior High School in Kumasi was allegedly left to his fate unattended after school authorities abandoned him for fear he had Covid-19.
On the evening of that fateful Tuesday, July 7, 2020, his colleagues abandoned school activities and demonstrated when they heard the news that he had died.
Richard Leonard Sam complained of stomach ache and needed medical attention for which the students accused the teachers of ignoring the call for help.
"We were sad because the teachers asked us not to touch or get close to him because it could be Covid-19 and that we could be infected," a worried student explained.
He endured what was excruciating pain for close to three hours before his father came to get him to a health facility where he was pronounced dead.
The headmistress has since been interdicted; asked to step down for the director of education to take over as investigations begin.
The attitude of the teachers and the school's headmistress explains the extent of stigma eating into the society as the world battles the coronavirus, misconceptions and perceptions around it.
Ghana is one of the countries surveyed in a new report that revealed 61 percent of Africans believe avoiding recovered Covid-19 persons prevents the spread.
It was released by the Partnership for Evidence-Based Response to Covid-19 (PERC) consortium, a public-private partnership that supports evidence-based measures to reduce the impact of Covid-19 on AU member states.
The survey was conducted in twenty-eight (28) cities across twenty (20) AU Member States drawn from all AU regions, to assess the impact the crisis was already having on people and their attitudes toward Public Health and Social Measures (PHSM) being implemented.
The survey focused on large population centers in Africa vulnerable to rapid transmission. In Ghana, the capital Accra was the focus.
The study found 4 in 5 respondents anticipated that Covid-19 would be a big problem in their states.
Dr Emmanuel Agogo from Resolve to Save Lives,an initiative that has been funded to look at the Covid-19 response, described this as dangerous to the success of the Covid-19 fight.
The Chinese man experience
An amateur video about a Chinese has been circulating on social media for months now that shows how he unknowingly scared away passengers in a commercial bus locally known as 'trotro' in Ghana.
The Chinese man had joined a commercial bus in one of the communities in rural Ghana.
With few seats left for the bus to move, passengers had occupied the bus waiting for others to join so that the bus will drive them to their destinations.
To the surprise of by-standers, all the passengers hurriedly came down from the bus as soon as the Chinese national entered.
"We won't board the bus with him in it", one ignorantly but worriedly explained, "the coronavirus is coming from these people."
Their reason was that, they feared they could contract the novel coronavirus by siting in the same bus with him.
This act attracted many condemnations from many stakeholders and government officials.
This situation however unfortunately is not restricted to only Ghana because PERC's survey revealed that 29.2 percent of the respondents in twenty member states of the Africa Union including Ghana, said one might get COVID-19 from any Chinese person in ones' country.

There have been many stories told of persons who recover from the disease being stigmatized to the extent that people in their neigbourhood refuse to patronise their shops anymore.
The nation's attempts to battle Covid-19 have been occassionally hampered by the unwillingness of many in the general public to open up about their status.
Minister for Information in Tuesday's briefing said that,"When someone tests positive, we encourage that person to voluntarily put it out. If that person instructs us to do so, we will."
But this is not as easily said than put to action so many persons especially families have refused to accept that their spouse had died from the virus.
April 11, 2020, a family of a Covid-19 patient who died at the Walewale government hospital in the North East Region refused to accept the test result which suggested that their son died of corona virus.
According to the family, their 19-year-old son was abandoned and neglected by health officials at the Walewale hospital which led to his death and not Covid-19 as speculated.
The spokesperson of the family, Ibrahim Alhassan told journalists that the report from the hospital is a complete fabrication.
"We are not saying the disease doesn't exist; they abandoned our son to die so for us he died as an asthmatic patient and not that the virus killed him, they handed over the body to us to go and bury. So why did they give us the body when you know it's infected," he asked.
Officials explained the patient died at the Walewale government hospital after he was brought to the hospital coughing and showing symptoms of Covid-19.
Though Municipal Chief Executive, Issahaku Aremeyaw Somo had explained the received the results on April 9 from Kumasi Centre for Collaborative Research and it was positive, the family would still not accept it due to stigmatization in the community.
Due to this and more, my colleague with the JoySports team, Gary Al-Smith, therefore received a commendation from the government and many persons from the health sector when he made his status public.
Throughout his treatment, he used his social media platforms to educate the public in a way that tries to demystify the disease.
Information Minister Kojo Oppong Nkrumah said that, "We encourage what [Gary] has done. And we continue to encourage persons who have tested positive to put it out there, to use it [to educate others]. But it would be unfair to ask me to stand here and name or speculate other persons [in government who've tested positive]."
The Africa Situation
Africa has currently recorded over 500,000 cases, and 11, 959 deaths. This is more than the 11, 308 deaths recorded during the Ebola pandemic between 2014 and 2016, according to the World Health Organization (WHO) records.
Algeria, Egypt, Ghana, Nigeria and South Africa accounts for more than 70 percent of the cases.
Dr Emmanuel Agogo from Resolve to Save Lives said that even though Africa's Covid-19 numbers have been lower than the rest of the world, it was important to identify the common trends, issues, and attitudes across the phases of the outbreak. 
 
"Outbreaks and pandemics come in various phases. We need to keep vigilant. COVID-19 will hit rural areas and villages later than urban centers," said Dr Agogo.
PERC's Consortium is made up of public health organizations such as the Africa Centre for Disease Control and Prevention; Resolve to Save Lives, an initiative of Vital Strategies; the World Health Organization; the UK Public Health Rapid Support Team; and the World Economic Forum and private sector firms such as market research company, Ipsos.
It gathered real-time information about the dynamics of the pandemic, governments' responses to it, and people's perceptions of both, to help governments implement the best public health and social measures to contain the virus.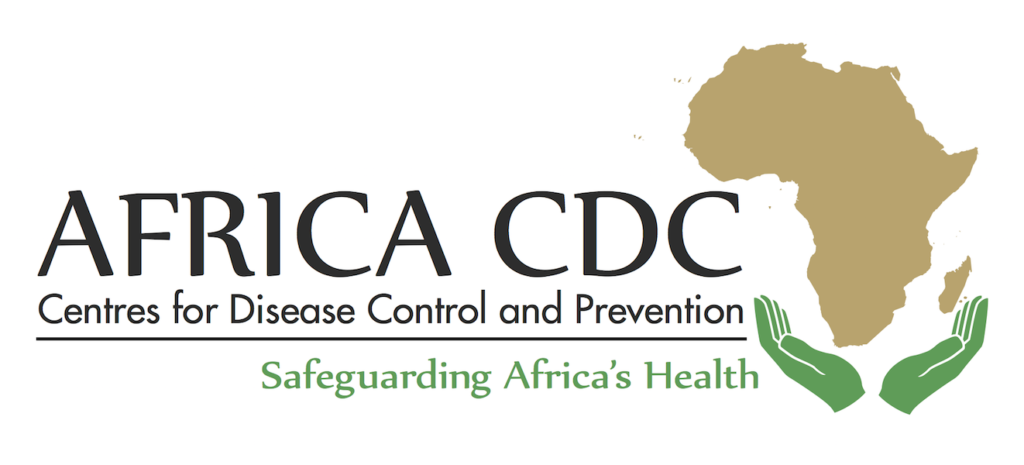 Africa CDC support
The African Centre for Diseases Control (Africa CDC) however finds it responsible to support the member states of the African Union (AU) in the wake of this survey.
Principal Communicator at the Africa CDC, James Ayodele said that the continent had adopted a continental operations strategy that hoped to conduct ten million COVID-19 tests in Africa.
"It will also deploy one million community health workers, train 100, 000 health care workers by the end of 2020. A procurement platform on the CDC's website will be set up to help supply member states with the necessary health equipment."
The surveys found almost universal support for adopting new personal measures for reducing disease transmission, such as refraining from handshakes as a form of greeting.
There was also widespread support for disciplined hygiene measures, but adherence varied significantly.

At this early phase of the pandemic, the surveyed populations exhibit many similarities, both in terms of their general knowledge about the virus and their attitudes toward government responses.
But as the numbers of people infected increases and governments respond differently, these populations may diverge in their levels of adherence to PHSMs.
If governments do not adapt PHSMs to local needs and mitigate their most serious adverse effects, adherence to the measures will deteriorate and AU Member States risk resistance, unrest and violence.
The proliferation of peaceful protests like in Malawi and Kenya in recent days demanding government relief is evidence of the strain some people are already under and highlights gaps in current responses.
When governments do lift restrictions, it is critical that they do so gradually, relaxing measures that are most detrimental to the community before less disruptive ones.
Governments should remain prepared to reinstate PHSMs should cases increase and engage continually with affected communities to keep them informed and involved.
Both the Chinese and deceased Richard Leonard Sam were victims of circumstances, perceptions and neglect of humanity and stigma which eventually caused the death of the latter whose future is dead with him.
What should be done?
As the caseloads continue to rise, the report recommends that member states build public health capacity to test, trace isolate and treat cases.
Part of building capacity for a lasting recovery is to sustain some of the essential services for conditions other than Covid-19, such as maternal care, malaria and vaccination programs.
During the Ebola Epidemic more people died because of Ebola than from it. It is imperative that governments maintain essential services safety, as well as prioritize protecting health care workers from all types of infection.
"Monitor data on how PHSMs meet local COVID-19 conditions and needs, and to determine when and how to lift them in a way that balances lives and livelihoods. No two communities affected by COVID-19 looked the same," the report said.
Policymakers must collect and analyze a range of information including health, social, economic and security data and review the data in combination.
This holistic view allows decision-makers to understand how communities are able to adhere to public health advice and learn the barriers to implementation.
By understanding the impact on the disease and livelihood, policymakers are better placed to adapt PHSMs, provide targeted mitigation measures and ensure they can loosen restrictive measures safely.
Engage communities to adapt PHSMs to the local context and effectively communicate about risk to sustain public support, achieve widespread adherence, and shield vulnerable populations.
What must Journalists do?
The findings of the report were discussed in a webinar hosted by the African Centre for Diseases Control and public strategy firm, Gatefield, to help journalists improve their reporting around the Covid-19 pandemic. 
It particularly focused on reporting on public health and social measures around the virus. 
Dr Emmanuel Agogo advised journalists to focus on four lenses when reporting on the pandemic. These lenses are lives, livelihoods, liberties, and the long term.
"These were the lives that were affected, the impact on people's livelihoods, the liberties of people as well as the long-term effects that it would have."
This can contribute to increasing awareness of the dangers of the disease demystifying some of the myths and break down the stigma associated with recovered victims of the virus.