President of SOLIDAIRE GHANA, Dr. Cadman Atta Mills, together with Professor Raymond Atuguba and Professor Nana Ama Browne Klutse paid a visit to former Chief of Staff, Julius Debrah to console him following the passing of his brother, Isaac Debrah.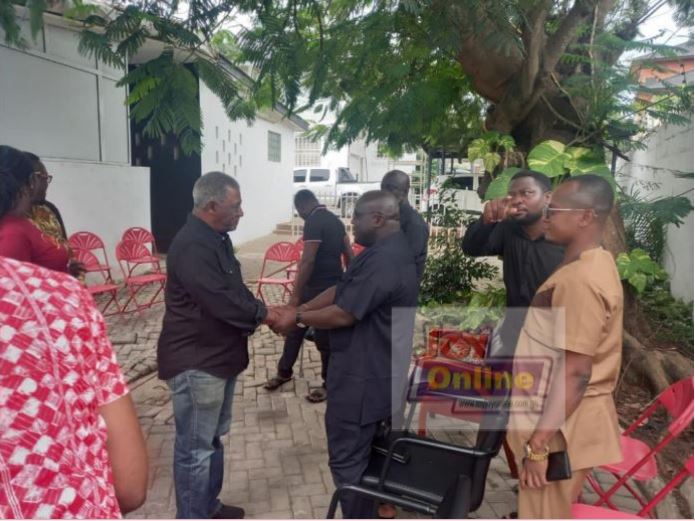 The group clad in mourning clothes gathered on the compound of Mr. Debrah on Tuesday morning to commiserate with the family.
In a related development, the Founder and Executive Chairman of the Jospong Group of Companies, Dr. Joseph Siaw Agyapong, Former BOST Managing Director, Mr. Kwame Awuah Darko, Moro Awudu and others also visited Mr. Julius Debrah in his office to commiserate with him.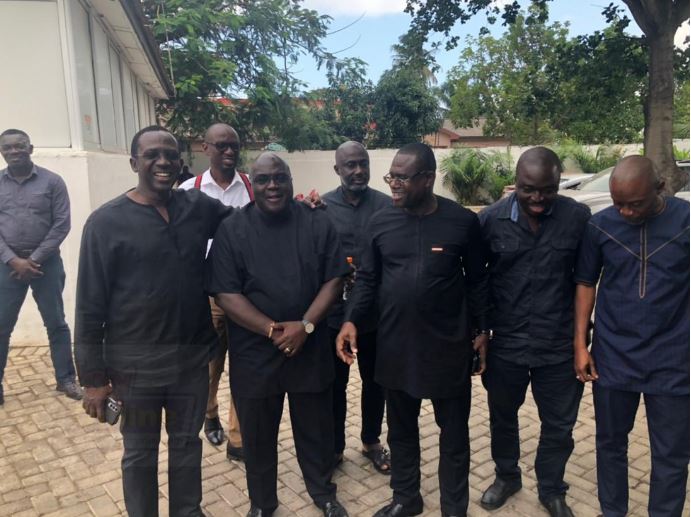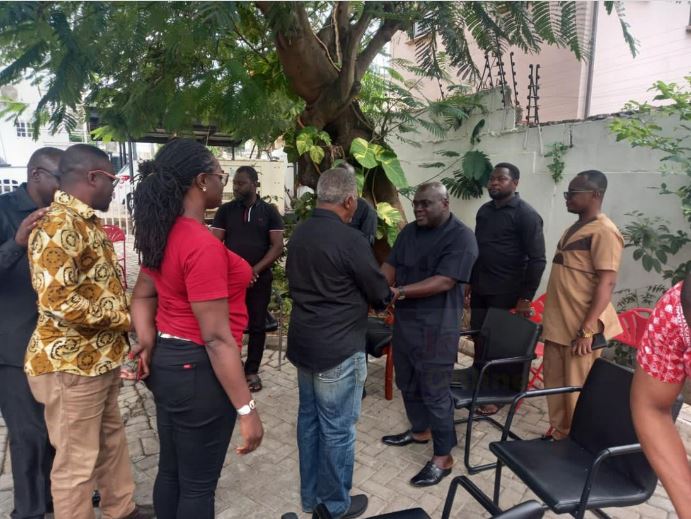 The brother of the former Chief of Staff in the erstwhile John Mahama government, passed on last week.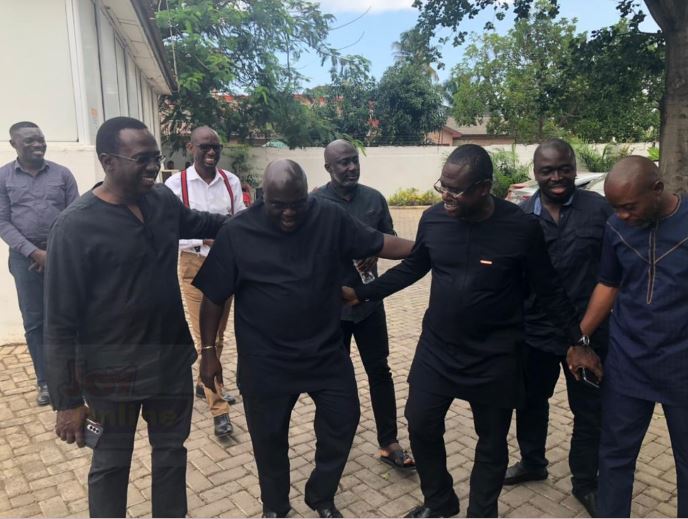 The incident, sources say, happened on the morning of Friday July 29 at the 37 Military Hospital.
The deceased, Isaac Nkansah Debrah alias Cambodia was a retired soldier from the Ghana Armed Forces and a businessman.
The former Chief of Staff is expected to be leading his family to announce preparations for the final funeral rights and burial of the late brother in line with Akan tradition.
This will come after the Debrahs received clearance from their Kwahu and Oda family heads.