The Swedbank Stadium in Malmo will be bouncing on Wednesday evening and the thick of that will be a man routinely ignored in Ghana while he rakes up his fair share of champions league apppearances.
Enoch Adu Kofi is easily the forgotten man of Ghana football, a member of the 2009 U-20 team who was left home as they went on to win the world cup and who has been ignored as the country has moved built subsequent national teams with that squad as the backbone.
And it has not been for a lack of trying. He has played games in the European champions league, scored against Juventus, been omnipresent for club sides in the last three years and built a steady reputation as a reliable midfielder in Denmark and now Sweden.
All that has not yielded what he craves most; recognition in Ghana in the form of regular Black Stars call ups. On Wednesday night he will have another opportunity to remind Avram Grant he is good enough for international football when the almighty Real Madrid visit the Swedbank Stadium.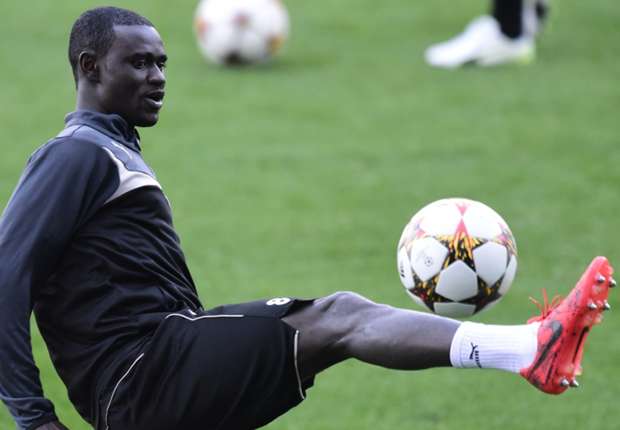 "A game against Real Madrid is really big. They have some of the best players in the world, a great champions league winners and many winners", he told Allsports.comgh. "I am naturally delighted that I can play in a game like this because the whole world focuses on Real Madrid."
Adu Kofi has had big champions league before. With Norjysland, he faced Juventus and scored against them. On matchday one of this season's competition he faced the moneybags from Paris Saint Germain who parade the likes of Zlatan Ibrahimovic and others.
Yet Real Madrid will be special. "They have the world player of the year, Cristiano Ronaldo and so many good players. It is a privilege to play against them but also a chance to prove our own quality as a team in front of our fans. That is the special part."
Despite his strong desire to focus on the football, Adu Kofi can't help but plan for a few extras including who he will exchange shirts with. "I will ask for Luca Modric's shirt. He is a fantastic midfielder, a small player with a big heart who controls games. I am looking forward to testing myself against him then afterwards I will ask for his shirt."
He is also hoping after the night's work, Avram Grant will ask for his telephone number and address in Malmo.
–
Follow Joy Sports on Twitter: @Joy997FM. Our hashtag is #JoySports