EOCO has began investigations into a petition against EC chair Charlotte Osei by some concerned staff who want her removed from office.
According to veteran journalist Kweku Baako Jnr, the anti-graft body is looking at some aspects of the 28-point petition following a request by some of the staff whose identities remain undisclosed.
Allegations raised in the petition range from questions about her managerial competence, political neutrality and what the staff say are breaches of contracts and the public procurement act.
The document was sent to the President who is required by law to forward it to the Chief Justice Sophia Akuffo for a determination to be made on the matter.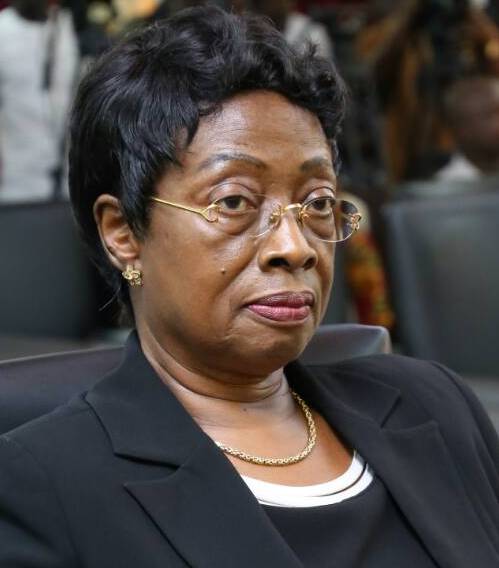 Photo: CJ Sophia Akuffo
If the CJ establishes a prima facie case on the matter, she is bound by law to set up a five-member committee to probe it which could lead to the impeachment of the EC chair.
The Flagstaff House has confirmed President Nana Addo Dankwa Akufo-Addo has received the petition and is studying it.
But it has been revealed EOCO, also a recipient of the petition, has gone ahead to further wade in troubled waters at the commission.
There is the matter of a missing ¢480,000 Endowment Fund cash which EOCO is already investigating. The matter has led to a deputy commissioner Georgina Opoku Amankwah proceeding on leave along with the commission's accountant, Kwaku Owusu Adjei Larbi.
The latest petition becomes EOCO's second investigation into a commission said to be deeply divided since Charlotte Osei was appointed in June 2015.
Akuapim South MP Osei Bonsu Amoah has suggested the EC chair may go the way of her deputy and might be asked to proceed on leave.