Valtteri Bottas survived reliability worries to win an incident-packed Austrian Grand Prix as Lewis Hamilton took fourth after a penalty.
Four months after the scheduled first race, called off because of the coronavirus crisis, Mercedes' win was anything but the cruise that had been expected.
Gearbox concerns slowed the cars and Hamilton was penalised five seconds for a collision with Red Bull's Alex Albon.
Charles Leclerc came second after a stirring drive in the uncompetitive Ferrari while McLaren's Lando Norris took his first podium finish, just holding off Hamilton.
The world champion appeared to be the fastest car on track but the safety car periods threw multiple curve balls into the mix and the race came alive in a chaotic final 16 laps.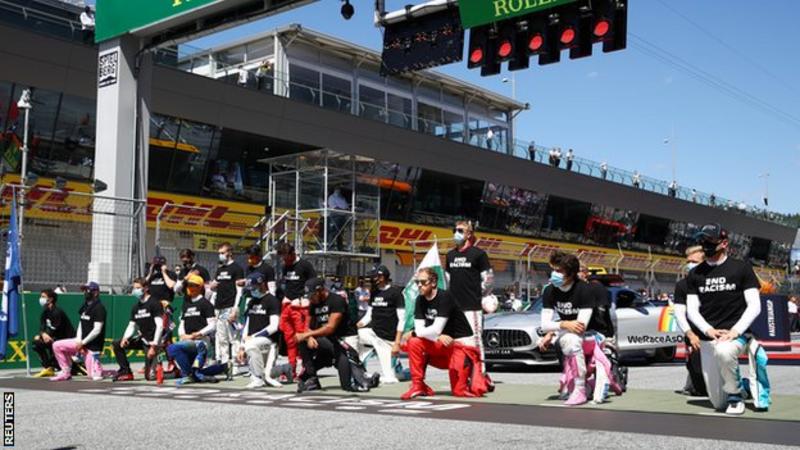 And the harem-scarem action took place after a moment's silence on the grid to reflect the fight against racism. All the drivers wore T-shirts saying 'end racism', but six of them – including Leclerc and Red Bull's Max Verstappen – chose not to join their 14 colleagues in taking the knee alongside Hamilton.