Turkish President Recep Tayyip Erdogan has visited the disaster zone in his country as criticism grows over the official response.
Families in some badly-hit areas have said the slow speed of rescue efforts means they have had no help digging to find relatives.
President Erdogan has defended the response, saying it's not possible to prepare for disasters of this magnitude.
More than 11,000 people in southern Turkey and northern Syria are now known to have been killed in Monday's earthquakes.
Erdogan acknowledged there'd been difficulties with the initial response but blamed delays on damaged roads and airports.
In Syria, the White Helmet group who are leading efforts to rescue people in rebel-held areas, say time is running out to save people.
Dramatic footage and pictures are continuing to emerge of rescues in both countries.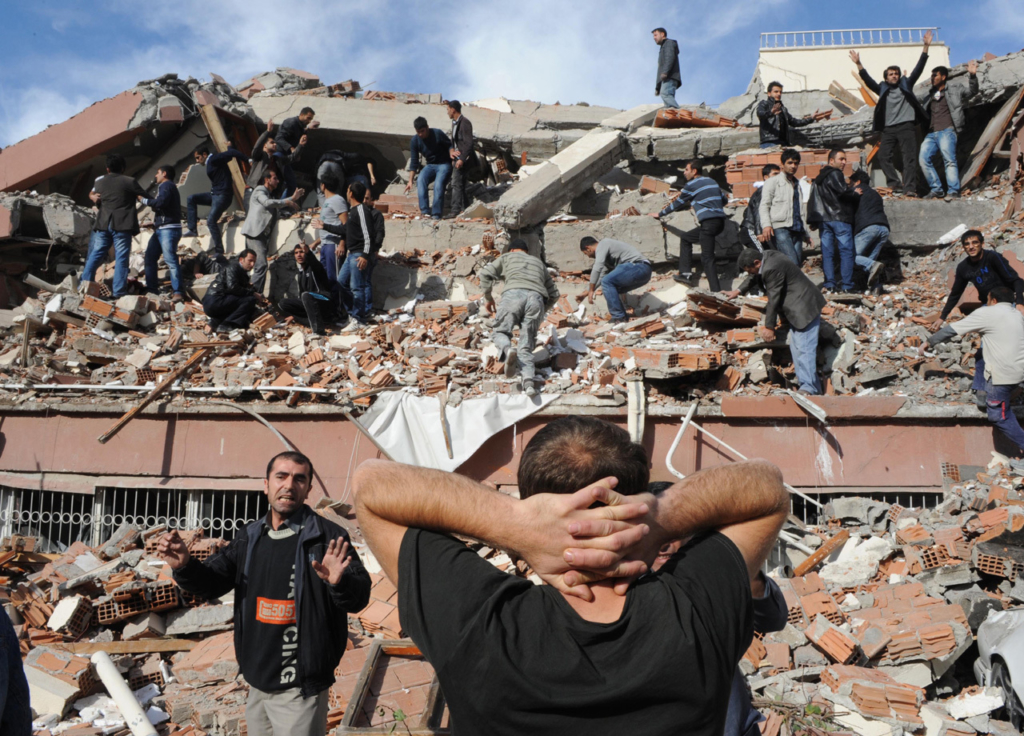 Cold weather has seriously hampered rescue response – charity worker
Paul Taylor from disaster response charity Re:Act has travelled to Turkey to help with the relief effort.
Speaking to the BBC from Gaziantep, in southern Turkey, he says the cold weather means vehicles like 4x4s have not been able to reach certain areas.
He adds that in his experience of disaster management, the aftermath of any event of this magnitude is "always chaos," but "things will improve" as more aid arrives.
"What we're seeing at the moment is a localised response, so government officials, police, military, local NGOs and spontaneous volunteers doing what they can," he says, adding that the international community is now arriving too.
"Eventually things will get better," he says.
'Terrifying scenes' in Syrian town of Jindayris
Many of the rescue videos that have emerged from opposition-held north-western Syria since Monday have come from the small town of Jindayris, where around 50 buildings are reported to have collapsed.
On Tuesday, a doctor at a local hospital said a newborn baby girl who was filmed being pulled from the rubble was in a stable condition. Her mother, father, four siblings and aunt did not survive.
Earlier we learnt from the head of the White Helmets, whose volunteer first responders are leading the rescue effort in opposition-held areas, that more than 300 people are now known have been killed in Jindayris alone.
Raed al-Saleh tweeted that 800 others had been injured and warned that there were "terrifying scenes" on the ground.
"A catastrophic situation, destruction everywhere," he wrote. "Hundreds of families are still under the rubble, and our teams are working with all their energy in the destroyed locations."
This drone footage showing the devastation in Jindayris was posted by the White Helmets on Tuesday night.
Credit: The BBC
DISCLAIMER: The Views, Comments, Opinions, Contributions and Statements made by Readers and Contributors on this platform do not necessarily represent the views or policy of Multimedia Group Limited.