Some residents of Ledzokuku say they are unimpressed with strides made by their MP, Bernard Okoe-Boye in improving their living conditions and revamping social amenities in the community.
They complained about his inability to fulfil several promises including providing solutions to the deplorable state of roads and drainage systems in the area.
In Joy News' interactions with these residents, many spoke about willingness to give a chance to political opposition, Benjamin Ayiku of the National Democratic Congress (NDC) in the upcoming Parliamentary Elections.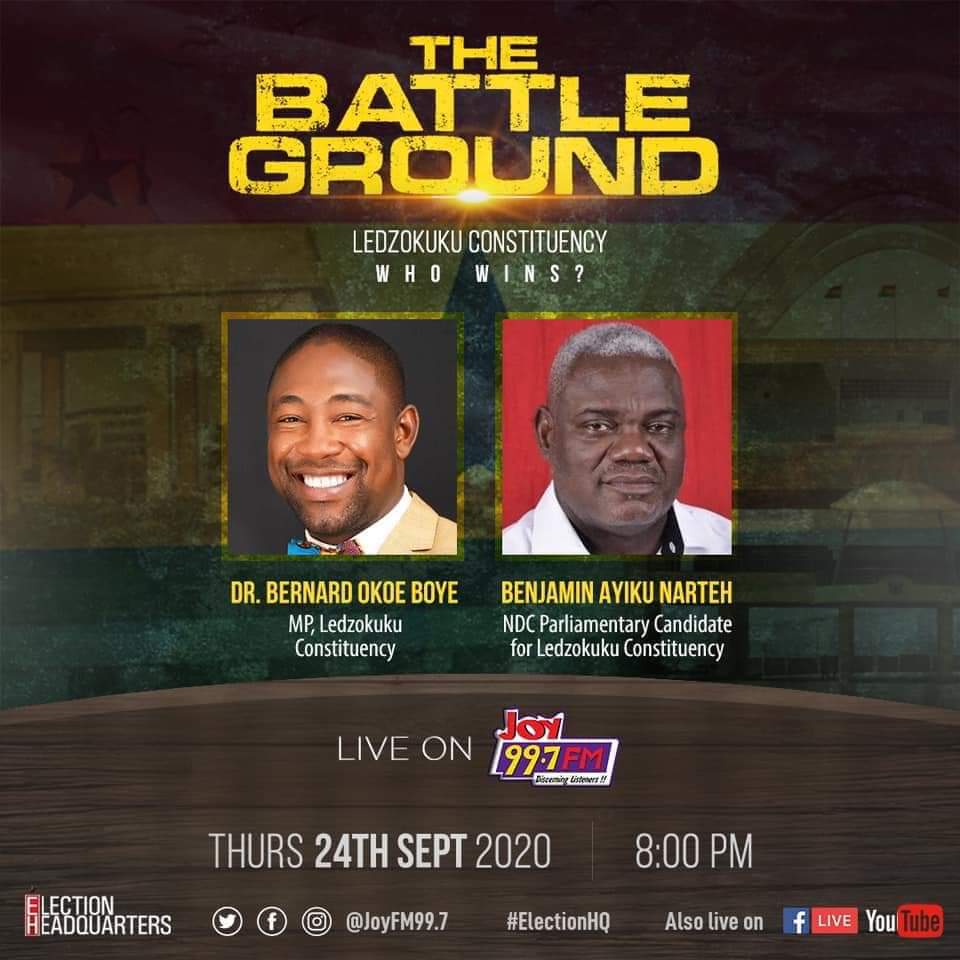 "An MP does not have to wait all this while to develop his community. Why did Okoe-Boye have to wait till 3 months to elections to feign interest in the development of the Ledzokuku?" one resident quizzed.
But supporters of the ruling New Patriotic Party (NPP) maintain that the current MP and Deputy Minister of Health, who also is seeking to be the first from the area to be awarded a second term, deserves another chance.
They expressed optimism about Mr Okoe-Boye's victory in the impending elections.
The 'Battleground', show will this evening engage the aspiring MP and his contender as well as the residents as the country readies for the December polls.
'Battleground' brings to listeners an in-depth analysis of the most keenly contested constituencies across the country.
Hosted by Joy News anchor Emefa Apawu, it takes a look at the history of some of the constituencies, an in depth look at the political parties' as well as the parliamentary candidates' chances and project into the future.