Biblical accounts place Moses on a very high pedestal. He was given with the arduous task of conveying God's people from Egypt to the Promised Land.
However, the account Exodus 17 reveals the battle against the Amalekites.
They were a thorn in the flesh of the Hebrews during their Exodus from the land of bondage and attacked them at Rephidim near Mount Sinai, where they were defeated by Moses's successor, Joshua.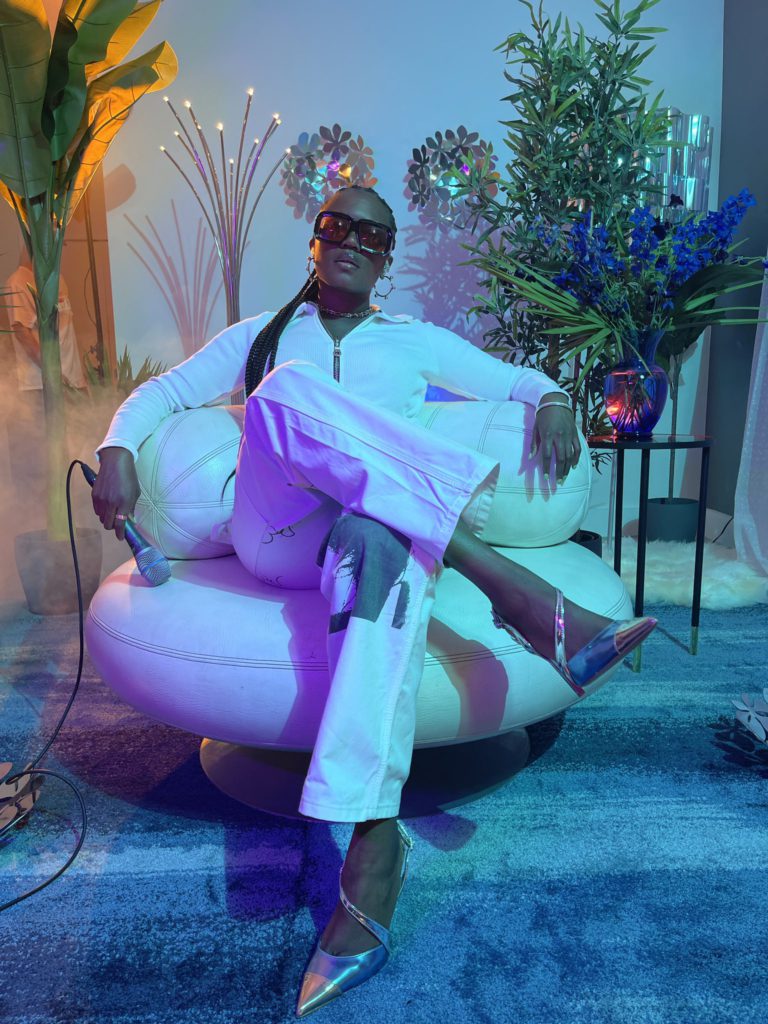 Such a tragic ending for the antagonists, but if it meant fulfilling a prophecy from the holy book, as my Christian friends will have it, let me get an Amen!
In this battle, the Israelite's victory was partly hinged on how long Moses' hands would stay stretched from atop a nearby hill. When push came to shove, Aaron assisted to keep the hand up, leading to the victory.
This is why I was taken aback when someone suggested 'Amalakites' as a probable name for the growing army of fans in Amaarae's camp – probably because of the beginning rhyme, 'Ama'.
It was hilarious nonetheless, as Twitter users would go on to share it widely.
Ɛneɛ sɛ Amalakites o https://t.co/kx6uvANTD2

— chimera🌚 (@JoojoSuave_) November 4, 2021
This was the case following some formidable milestones chalked by the American-born Ghanaian over the past month or so.
Since legendary Ghanaian band, Osibisa relinquished their hold on the world's top charts decades ago, the country's soldiers in the music space have done their best but been unable to hold their own as far as global numbers are concerned.
At least not enough to sustain the 'Moses' effect. But today, consider Amaarae as the Aaron who showed up when Moses' hand grew heavy because one thing is for a fact… she stays winning, in ways which many didn't see coming.
🇬🇭Exactly 50 years since Osibisa made their Billboard debut in 1971, @Amaarae has become the only other Ghanaian to do so. S/o to @moliymusic and @KALIUCHIS.
This feat cannot be overlooked!!! pic.twitter.com/DYreYvvcxK

— Kenneth Awotwe Darko (@TheKennethDarko) November 17, 2021
Moses, needless to say, is Osibisa in this case.
The band's unique style saw its self-titled album, Osibisa released in 1971 peak No. 55 on the Billboard Top 200 Chart. Their other notable 'Woyaya' also hit No.66 in that same year.
Ama Serwah Genfi, known professionally as Amaarae would be born 23 years later in Bronx - New York, with no other Ghanaian topping the feat of the band that came before her.
She is 27 now and bringing the game home with her alternative, afro-fusion and RnB vibe.
And it took her 2020 album, 'The Angel You Don't Know' to transform her into beast mode.
The Ghanaian Billboard record that has remained uncontested for 50 years, is just now a ball in her court.
There's no other flamboyant way to put this, but here is how it's all stacking up for Amaarae.
Let's start from the Billboard Chart, shall we?
This week, her 'Angel You Don't Know' album peaked #6 on Billboard World Albums.
Sad Girlz Luv Money ft. Moliy and Kali Uchis debuted No.80 on Billboard Hot 100.
She is also No.5 on Billboard Heatseekers Albums. On the Billboard World Digital Song Sales, 'Sad Girlz Luv Money Remix currently sits at No.6.
The song has also risen to No.33 on Global 200 after debuting at No.136 just last week.
Debuts on this week's Global Excl. U.S. chart (1/4):

#12, @PostMalone & @theweeknd One Right Now
#21, @trvisXX Escape Plan
#27, @silksonic Smokin Out The Window
#33, @amaarae & @moliymusic ft. @KALIUCHIS Sad Girlz Luv Money
#41, @trvisXX Mafia

— billboard charts (@billboardcharts) November 16, 2021
It is the first career entry for Amaarae and Moliy.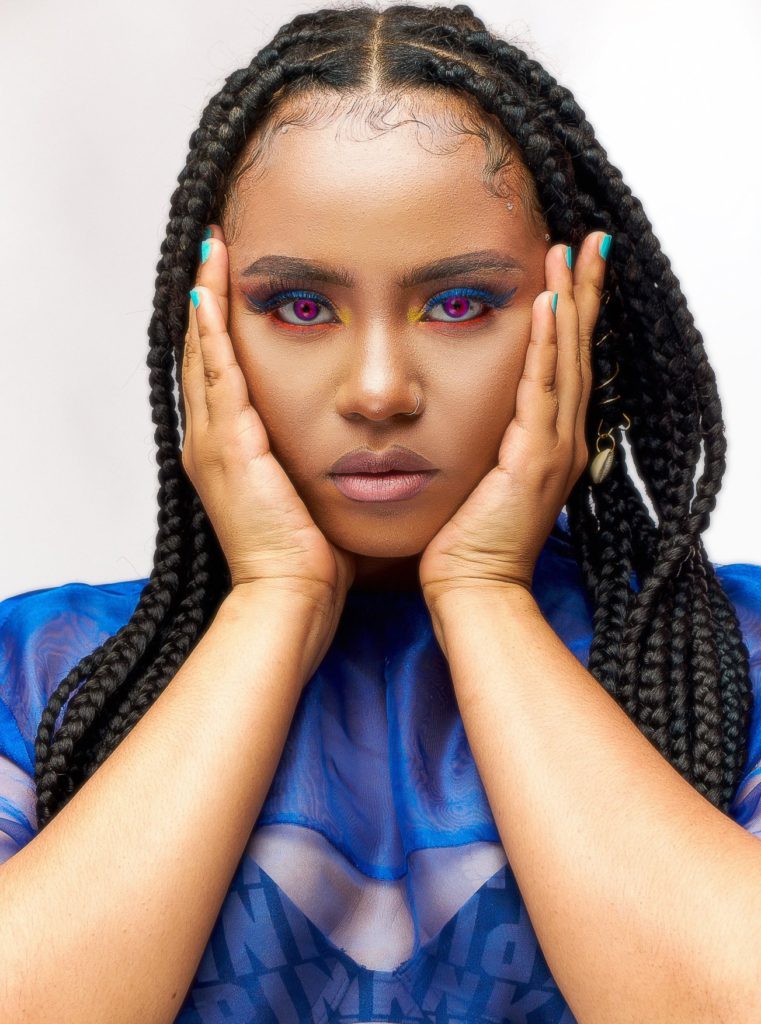 The song is also No.1 on Spotify's Viral songs and No. 18 on Spotify's Top 200 chart above Lil Nas X's 'That's What I Want', Juice WRLD's 'Already Dead', Doja Cat's 'Need To Know'.
That's not all, it is the most Shazamed song in the world and has become a staple for TikTok users, a development which continues to spread Amaarae's far-reaching sound.
The song has become No.1 on Apple Music's Viral hits and No.27 on Apple Music's Top 100 Global Chart.
YouTube also picked her as this week's Trending Artiste On The Rise.
Talking about sound, there is something unique about these achievements that make this musician stand out.
This week's top 10 artists on the #ShazamGlobalChart 🎶🎵

1⃣@eltonofficial & @DUALIPA
2⃣@amaarae & @moliymusic
3⃣@Acraze___
4⃣@ckay_yo
5⃣@FarrukoOfficial
6⃣@Adele
7⃣@edsheeran
8⃣@LilNasX & @jackharlow
9⃣@boywithukes
🔟@GlassAnimals pic.twitter.com/koI6jCYII4

— Shazam (@Shazam) November 18, 2021
In a competitive industry dominated by men, the singer-songwriter-producer's skyrocketing numbers are even more impressive when you consider that she is a woman, an alternative artiste and an independent act, a real outlier.
She currently has the most monthly (6.5 million) listeners on Spotify than any other Ghanaian on the streaming service.
The closest is Kidi with some 2.1 million listeners per month.
Her success, aside from the immense work that went into producing the record, is also owed partly to the 'Sad Girls Luv Money ft Moliy and its subsequent remix which recruited Kali Uchis.
All on her alone, as a woman and also as an independent artiste - not to talk of very little airplay as suffered by her Alté and indie counterparts in Ghana - beyond all these challenges, she has prevailed.
I am an independent artist btw. I am not singled to a label. If you look at my 2020 & 2021 track record some of the things I've pulled off in the last year(+) wear nearly impossible feats for an independent African Artist. https://t.co/dVYAsgwBPF

— Fountain Baby (@amaarae) November 8, 2021
This year, she is the only female artiste to get on the Billboard Chart via her own project.
Speaking on Capital Xtra in the UK on Monday, the 27-year-old revealed that she "would love to work with SZA."
"I've got like three tracks prepared for SZA already," she told Manny Norte.
The Fountain Baby says if she were to hypothetically create a supergroup it would comprise herself, Young Thug, Rema and Giveon.
However, fans may want to marinate on her current record as she revealed that her next project may be out "hopefully next year by this time a new project may be out."
She has collaborated with Wande Coal, Tiwa Savage, Ladipoe, CKay, among many other big acts on the continent.
My personal favorite off her TAYDK album is 'Jumping Ship' ft Kojey Radical and Cruel Santino where she catches herself habouring feelings to ditch an existing relationship for a more fulfilling one.
This year alone, she has performed at the Governors Ball Music Festival in New York alongside Billie Eilish, A$AP Rocky, J Balvin, and Post Malone. She also headlined the Pitchfork Music Festival, Mr Eazi's & Friends in Miami, and a host of others.
She was in the UK for her cross-continent Crazy World Tour after shutting down venues across New York, Los Angeles, etc.
Just last Thursday, she lit up Pitchfork Music Festival in Paris.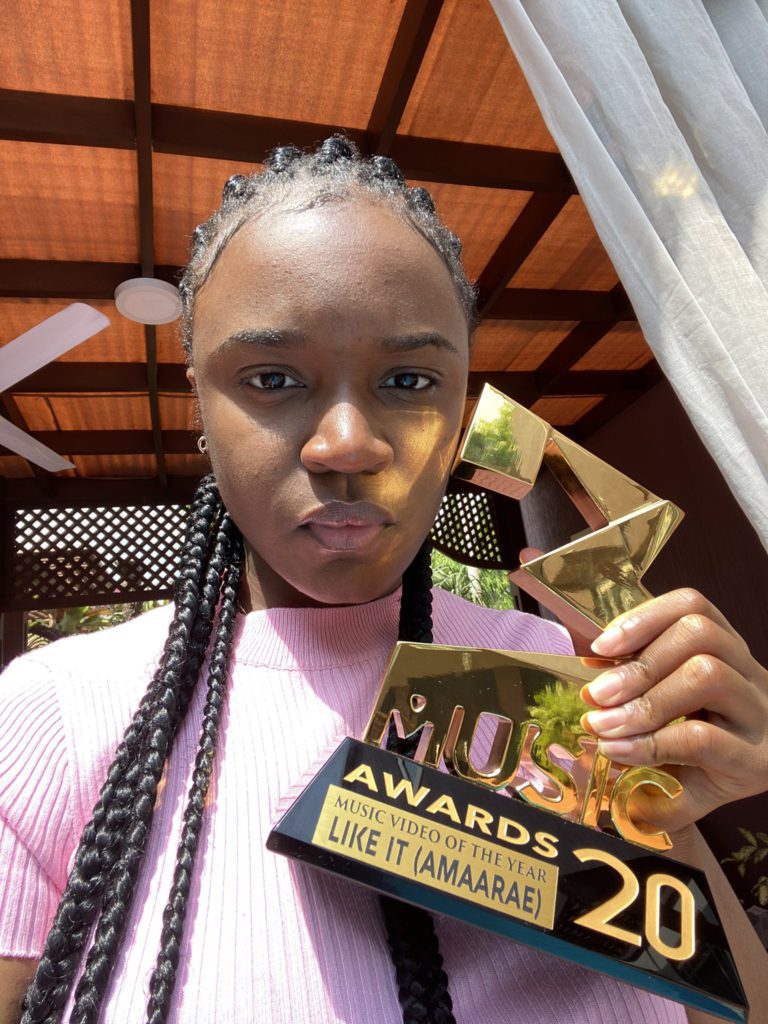 At this rate, my guess is she has not even peaked yet as she can only get better.
Amaarae has won 3Music Award's Best Video category for 2 years in a row, further expanding the niche for Alte artistes in the country.
Both videos, 'Like It' and 'Fancy' were directed by David Nicol-Sey.
In my books, she is one of the top 4 artistes shaping music on the continent with her genre-bending prowess.
She is rubbing shoulders with Wizkid, CKay in terms of African artists amplifying the craft over the past few months.
She is also one of three African females (Moliy & Tems) who have seen Billboard success in 2021.
Billboard World Albums Chart
#2 @wizkidayo - Made In Lagos
#3 @ckay_yo - CKay The First
#6 @amaarae - The Angel You Don't Know

— ChartsAfrica📊 (@chartsafrica) November 16, 2021
With this company, it is no surprise that Nigerians are already falling over each other to add her to their star-studded gallery of musicians.
"So you mean that Amarae is not a play on Amarachi? I mean if our bredas an' sistehs don't want heh we have already started claiming her oh," a Nigerian Blogger and screenwriter said on Twitter.
So you mean that Amarae is not a play on Amarachi? I mean if our bredas an' sistehs don't want heh we have already started claiming her oh

— Jola (@Jollz) November 16, 2021
Another person wants an affidavit and police report to prove that she's not from the Fatherland but at least, I will prefer 'Amarachi' over 'Amalekites'.
No Jollof wars here but I think we know how this will go. We are PROUD GHANAIANS.
Amarachukwu dey disguise as Amaarae? Well, we have to hold on to her while we set up a panel to investigate her heritage.

Her Hot 100 entry is a Nigerian win, till all relevant immigration and ancestral authorities say different.

Case adjourned. Cooouurrrt!!!

— Joey Akan (@JoeyAkan) November 16, 2021
And also, Amaarae, settle on a name for your army because clearly, they can't go to war nameless… hahaha!
In a nutshell, the Sad Girl broke the simulation, disrupted the trend and is reaping large. Support and encouragement are the least we, as Ghanaians can do to propel her to a higher altitude.
If you ever reminisced the time when local bands like Osibisa left their footprints on the international scene, this is the time to put your money where your mouth is.
Back to the bible, "when Moses' hands grew tired, they took a stone and put it under him and he sat on it."
That's how Aaron and co. held his hands up where it remained steady till a victorious sunset.
She is one of our own, let us be the Stone that forms the strong base off of which a sister keeps the nation on the lips of many, both home and abroad.
This is where I will be 'Jumping Ship'. This wasn't meant to be a long-form, but the fascination alone makes me 'Fancy' a glass of water.
Do you see what I did there? Lolx.
This is the end of my sermon.
*****
The author, Kenneth Awotwe Darko is a journalist, music enthusiast and social media analyst.
Follow him on Twitter via @TheKennethDarko on Facebook, Kenneth Awotwe Darko and @TheKenDarko on Instagram.
Email: Kenneth.darko@myjoyonline.com
DISCLAIMER: The Views, Comments, Opinions, Contributions and Statements made by Readers and Contributors on this platform do not necessarily represent the views or policy of Multimedia Group Limited.