Deputy Power minister John Jinapor says President John Mahama main focus is to re-organise the NDC for the next elections in 2020 following a crushing defeat in the 2016 general elections.
"I can tell you for a fact that the president's pre-occupation now will be to 're-organise' the party" for the next general election, he said on Joy FM's News analysis show Newsfile Saturday.
Photo: Abu Jinapor
The Mahama-led NDC government was thumped at the polls last Wednesday losing out to Nana Addo Dankwa Akufo-Addo who secured 53.85% of the total valid votes cast. He won the popular vote in six of Ghana's 10 regions.
While Akufo-Addo, 72, becomes the oldest president, Mahama becomes the first one-term president since Ghana returned to democratic rule in 1992.
His party's majority caucus in parliament was slashed from 148 to 80 seats after results for 230 constituencies were declared. With 45 more seats yet to be declared, the NPP has won 150 so far in the 275-seat House.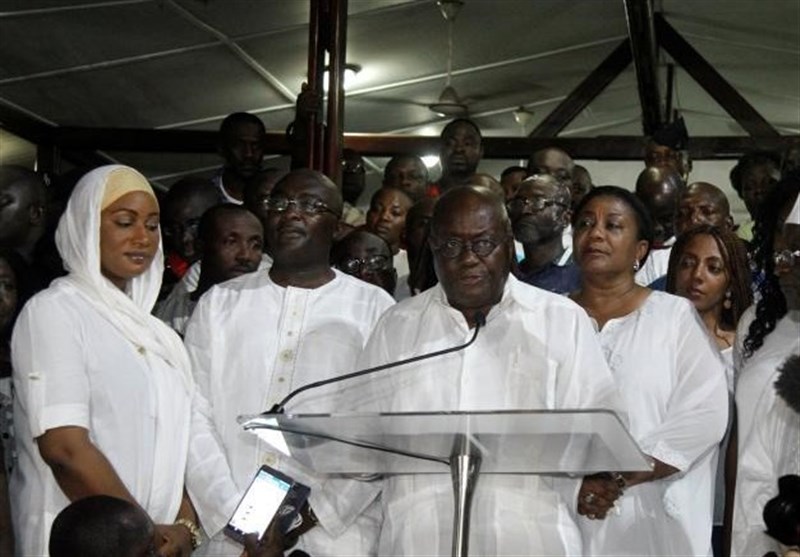 Photo: Akufo-Addo flanked by his Vice-President Dr. Mahamudu Bawumia and his wife, Rebecca Akufo-Addo.
In a post-election analysis on Newsfile, veteran journalist Kweku Baako Jnr. encouraged President Mahama to have another shot at the presidency.
"I like him. He will be the best ticket for the NDC in 2020, oh yes" Baako stressed. The out-going President will be 62 years in 2020.
"If he decides to compete, there is nobody who can compete with him," Kweku Baako dismissed a potential challenge from contenders such as Trade minister Ekwow Spio-Garbrah who once contested the NDC's presidential primaries.
Mahama, now 58, became President after he narrowly defeated Akufo-Addo in 2012 by 325,000 votes. In a re-match in 2016, Nana Akufo-Addo got his revenge by a winning margin of more than one million votes representing about 10 percentage point difference.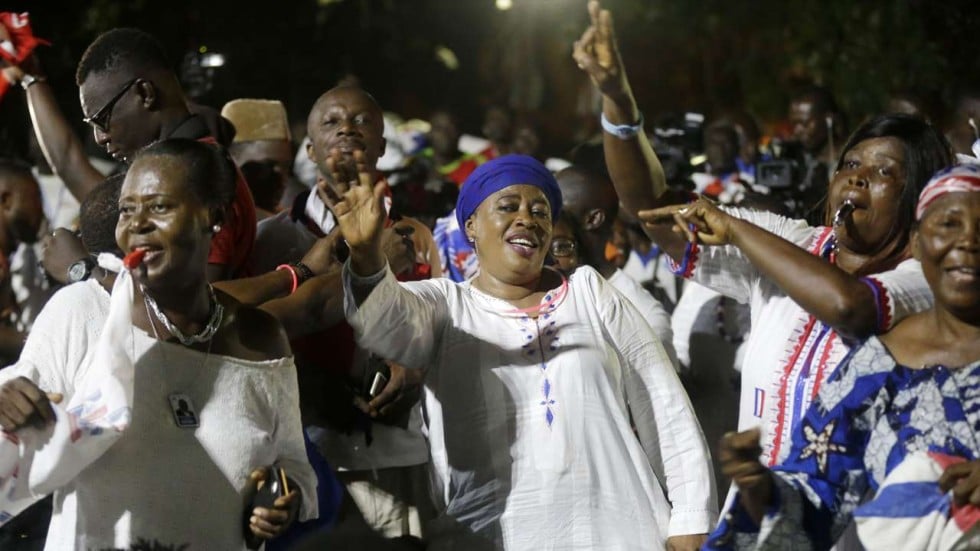 Watch Newsfile discussion on Mahama re-organising NDC at 37:21minutes
Timeline
1996: John Mahama was first elected to the Parliament of Ghana in the 1996 elections to represent the Bole/Bamboi Constituency for a four-year term.
1997: During his tenure as Minister of Communications, Mahama also served as the Chairman of the National Communications Authority, in which capacity he played a key role in stabilising Ghana's telecommunications sector after it was deregulated in 1997.
2000: In 2000, Mahama was re-elected for another four-year term as the Member of Parliament for the Bole/Bamboi Constituency.
2009: On 7 January 2009, Mahama became the Vice-President of Ghana.
2012: In line with Ghana's constitution, Mahama became President of Ghana on 24 July 2012 on the death of his predecessor, John Atta Mills.
2012: The National Democratic Congress (NDC) held a Special National Delegates Congress on 30 August 2012 and endorsed President John Dramani Mahama as its 2012 presidential candidate
2012: President John Mahama wins December 7 general elections polling 50.7% (5,574,761 ) to keep out second-time NPP contestant Nana Akufo-Addo who obtained 5,248,898 of the valid votes cast, representing 47.74%.
2016: The Electoral Commission (EC) confirmed the NPP leader is third-time lucky as he wins the election with 53.85% of the valid votes cast. He defeated the incumbent, John Mahama of the governing NDC who obtained 44.40% of the total valid votes.
DISCLAIMER: The Views, Comments, Opinions, Contributions and Statements made by Readers and Contributors on this platform do not necessarily represent the views or policy of Multimedia Group Limited.