The Motor Transport and Traffic Directorate (MTTD) of the Ghana Police Service has positioned 3000 intelligent video surveillance cameras at major intersections, strategic locations and government installations in Accra to monitor and capture motorists who drive recklessly.
This is in a fresh move by the Department to crack down on dangerous driving.
By this new move, any road user who decides to ignore traffic regulations because of the physical absence of MTTD officers will still be captured by specialized security cameras, tracked and processed for court.
Monitoring Officer Constable Afrifa Emmanuel Odei, who says the Centre works 24 hours a day, explained that "when I sit behind my computer, I can monitor many areas in a particular region on my split-screen.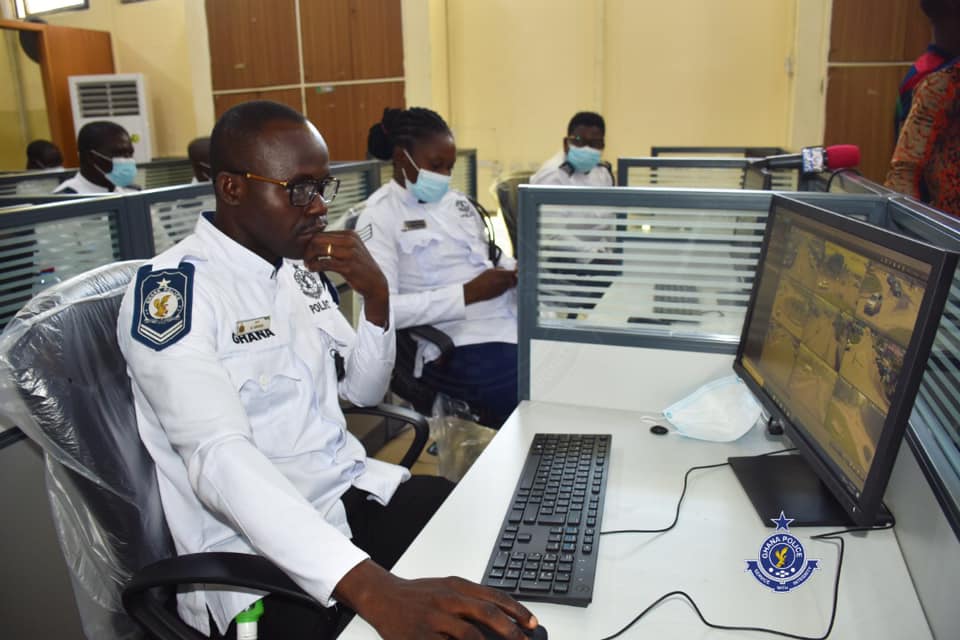 "There is a feature to enable me to rotate the areas I watch, and for instance, when I see a video of a vehicle that has parked at an authorized place, I zoom in to get a video of the area, zoom in further to capture the vehicle then I take a picture of it."
He continues to explain, "there is software embedded in the camera called automatic number plate registration which we send to our officers who take it from there."
The Centre works with the Driver and Vehicle Licensing Authority (DVLA) to get details of the vehicles captures by the system.
The owners are contacted and shown evidence of their wrong actions, after which they are prosecuted.
The supervisor at the Centre, Chief Superintendent Joseph Zanu, is hopeful this will help reduce the carnage on the roads.
"The cameras have special security features which track you where ever you are because the intelligent video surveillance cameras capture almost every major road network in the country," he said.
Commissioner in charge of Police administration, Superintendent Dr Samuel Sasu Mensah, reminded motorists that "though the Police are not out to get offenders, motorists should be vigilant because when they are caught, they will not be spared."
He added, "you don't need to see the physical presence of the Police on the road before you obey traffic rules and regulations. So we are complementing the efforts of the Police with this system."
Director General of the MTTD, DCOP Francis Aboagye Nyarko assured the video surveillance cameras will be well maintained to work effectively.
The MTTD Boss also noted, ''it is going to help us clear traffic offenders who have decided not to comply with the road traffic act off the road and also send a warning to drivers that this time, when they are caught, they have no defence, we have the evidence.''
DISCLAIMER: The Views, Comments, Opinions, Contributions and Statements made by Readers and Contributors on this platform do not necessarily represent the views or policy of Multimedia Group Limited.