The Child Protection Alliance Ghana (CPA Ghana), a network that aims to protect, promote and support child-related activities in Ghana, has observed that poor nutrition during the early stages of the life course can lead to extensive and irreversible damage to physical growth and brain development of the child.
The poor and sub-optimal breastfeeding practice, CPA Ghana noted, put babies at a higher risk of compromised health and malnutrition, which can increase infant illnesses and death.
According to CPA Ghana, breast milk is loaded with antibodies that help babies fight off viruses and bacteria, which is critical in those tender, early months.
At a ceremony in Sunyani to mark this year's World Breastfeeding Week, the Interim Steering Committee Chairperson of CPA Ghana, Hussein Rahman, emphasised that breastfeeding is the ideal way of feeding babies, offering them the nutrients they need in the right balance, as well as offering protection against diseases.
From first to seventh August every year, World Breastfeeding Week is celebrated to highlight the huge benefits that breastfeeding brings to both the health and welfare of babies and a wider push for maternal health, focusing on good nutrition, poverty reduction, and food security.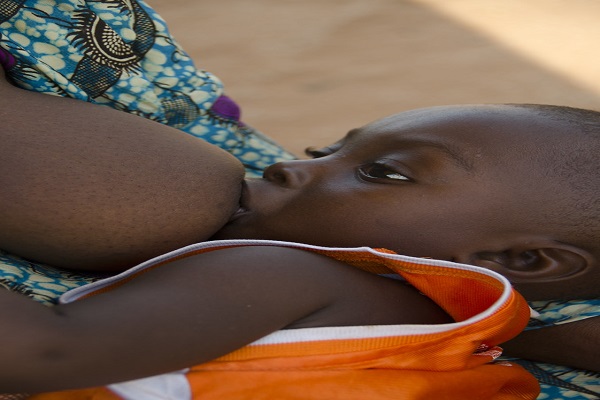 Mr Rahman said a study has shown that longer breastfeeding reduces the risk of overweight or obesity by 13%, helping to fight chronic diseases caused by obesity.
He explained that intensifying awareness on breastfeeding is not just a sole responsibility of a woman but a collective general responsibility that should be shared by all.
He announced that CPA Ghana has started implementing a 2-year breastfeeding initiative coded "Breastfeeding Community Project" (BCP).
The project, he noted, aims at offering a free breastfeeding support centre with up to date knowledge and guidance for breastfeeding mothers, stating, "this will encourage them to breastfeed their babies for longer periods, increasing the breastfeeding rate in the project beneficiary communities".
The Chairperson of CPA Ghana further said the project will inform people about the importance of protecting breastfeeding and engage with individuals and organizations for greater impact.
The project will also educate mothers on exclusive breastfeeding until babies are six months old, and continue breastfeeding along with nutritionally adequate and safe complementary foods, until age two years old or beyond.
Child Protection Alliance Ghana (CPA Ghana) is a network of a group of like-minded Civil Society Organisations (CSOs) to champion child protection-related activities in Ghana.
The Alliance comprises 12 registered CSOs across the country that works to promote children's rights and governance in a wide range of areas.